Aurélie LOILIER by RUNWAY MAGAZINE ®
After obtaining a Diploma of End of Studies in piano and solfège, Aurélie Loilier decides to dedicate itself entirely to the lyrical song. She gets her DEM and improves with Anita Garanca and Magali Damonte. She is currently working with Elène Golgevit and Annick Massis. In 2011, she was awarded the First Prize at the Béziers Competition.
Aurélie Loilier performs on French and European stages, but also in Moscow, Shanghai, the Middle East, the Baltic countries, South America, Tunis and Algiers for the inauguration of the new Opera House in Algiers. November 2016 …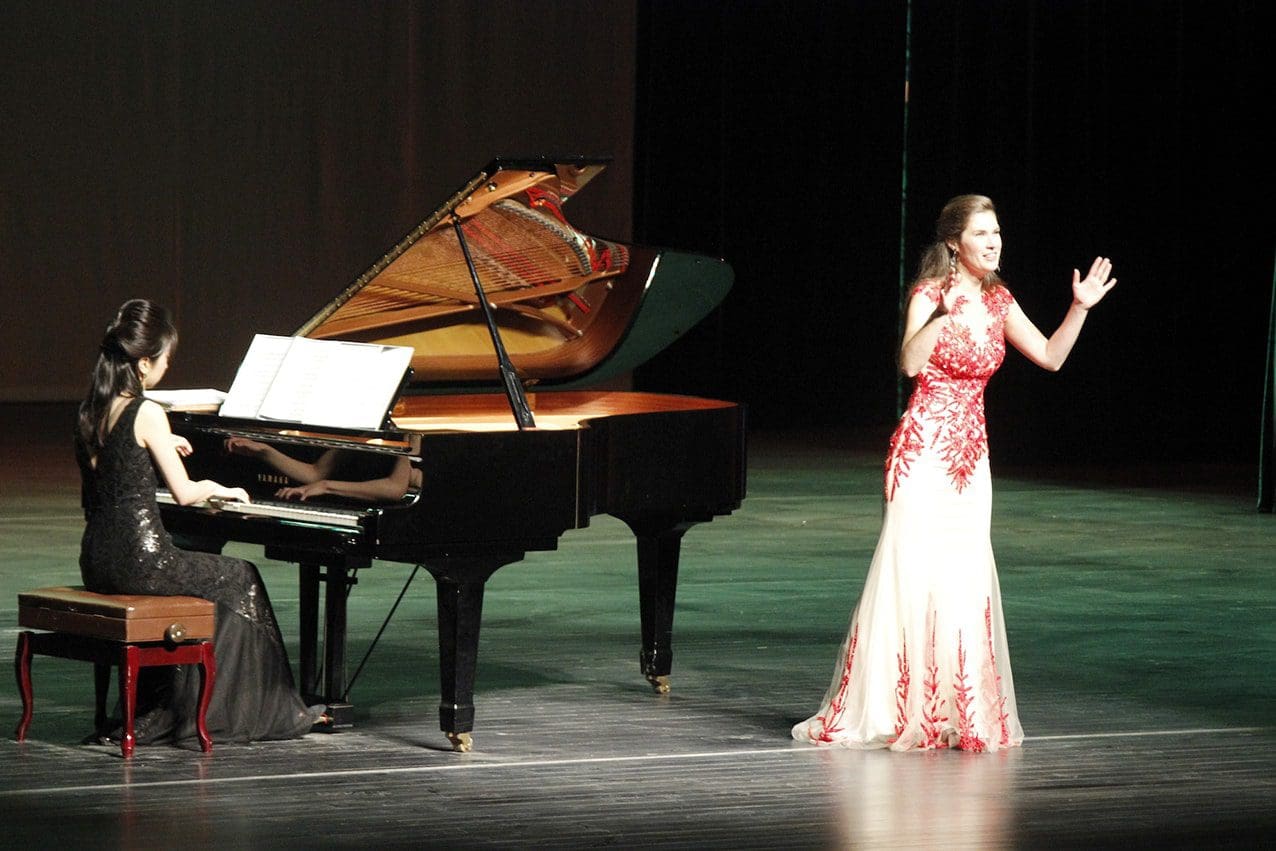 recital-opera-Alger-aurelie-loilier-runway-magazine
abbaye-royaumont-aurelie-loilier-runway-magazine
Abbey of Royaumont, under the direction of David Stern; Mozart, the Finta Giardiniera: Serpetta
On stage, she performed the roles of Elisetta (Cimarosa: Il Matrimonio Segreto) at the Festival de Sédières, at the Festival de Gattières and at Saint-Paul-de-Vence, Adina (Donizetti: L'Elisir d'Amore) At the Le Mans Congress Center, Musetta (Puccini: La Bohème) at the Théâtre d'Herblay, the 1st Lady (Mozart, die Zauberflöte) with the Opera at the Dôme de Marseille, the Despina (Mozart: Cosí fan Tutte) (Mozart: La Finta Giardiniera) on tour with the Royaumont Foundation and Opera fuoco, Donna Anna (Mozart: Theater of Herblay, Shanghai Theater, Silvia Monfort Theater and Le Mans Congress Center) Don Giovanni) directed by Liliane Mazeron, Julie (Boieldieu: Ma Aunt Aurore) and Lorezza (Boieldieu: Jean de Paris) at the Imperial Theater in Compiègne and at the Théâtre de Puteaux, La Traviata at the Marmande and Pine Festival Galant of Mérignac, Catherine (Offenbach: Pomme d'Api) in Neui Lily, Claudine (Offenbach: La Fille du Tambour Major) and Wanda (Offenbach: Grand Duchess of Gérolstein) at the Aix-les-Bains Festival, Sylvabelle (benatzky: Auberge du Cheval Blanc) in Toulouse and Calais, Gianetta Donizetti: L'Elisir d'Amore), Flora and Annina (Verdi: La Traviata) at the Lyric Days of Chartres, Poussette (Massenet: Manon) at the Marmande Festival, Susanna (Mozart: The Nozze di Figaro) , Eurydice (Glück: Orpheus and Eurydice) in Paris and Versailles, Frasquita (Bizet: Carmen) on tour in the Zeniths of France with Eve Ruggieri, Micaëla (Carmen de Bizet) in Lourdes, Germaine (Planquette: Les Cloches de Corneville) The Pin Galant de Mérignac and Marmande, Barbarina (Mozart: Le Nozze di Figaro) at the Festival of Antibes.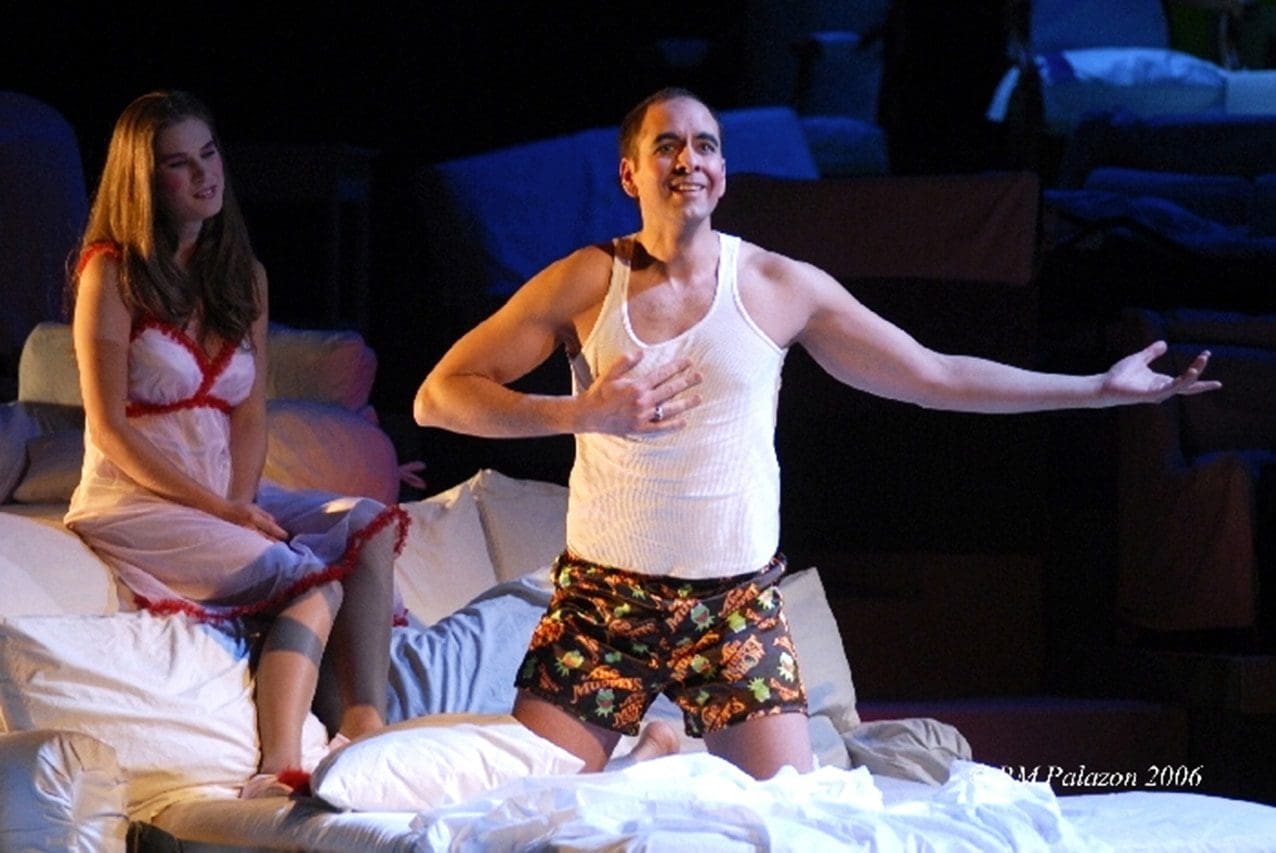 aurelie-loilier-soprano-runway-magazine
Aurelie Loilier lent her voice for the latest perfume advertisement of Jean Paul Gaultier singing "Casta Diva" by Norma de Bellini.
Aurelie Loilier sings and plays in the last film of Blandine Lenoir: "Aurore" with Agnès Jaoui.