Balenciaga Fall Winter 2022-2023 Paris Fashion Week "Trash on – Trash off". Review by Eleonora de Gray, Editor-in-Chief of RUNWAY MAGAZINE.
Balenciaga "Trash bag" for 2022
Imagine yourself being in the winter, during the scorching snow storm, and suddenly you have an urge to take of the trash…
That's it. That's the whole story for Balenciaga new collection: snow storm, Rick Owens look-ish stuff (I'd say clothes, but the word is too big, it is definitely "stuff"), and you with your trash bag.
There you go, the public got all 360° trash taking show, watching models walking in aquarium at artificial snow storm. I don't know how much entertaining was it. This type of show for rich and famous to see how poor live in snowy desert, and how they take off the trash, it's not my kind of things.
Not a fashion trend was noted during this runway. Except trash bags of course, but it is not really a trend. We all remember this "Ikea bag" story from 2017 when Balenciaga copies the famous bag and proposed it for $3000. But it didn't last long, Ikea well answered. Now it is definitely safe – trash bag is anonymous, no designer – so… "Must Have" Balenciaga item for the next season.
Reflecting on your life, aren't we, Demna? By the way, did you took out YOUR TRASH?!!!!
PS. Demna (Demna Gvasalia), designer of Balenciaga, announced before the show dedication to Ukraine, the immigrants etc… nice words… which worth nothing. The collection he started to prepare 5-6 months ago. No War in Ukraine, no specific immigrant problems in Europe. So here we see another attempt to use this drama to bring attention to himself… Appalling isn't it?
Oh yes, and of course, Kim Kardashian came in yellow "Caution Tape" or "Mummy" looks like outfit for Balenciaga Fall Winter 2022-2023 runway show at Le Bourget in Paris.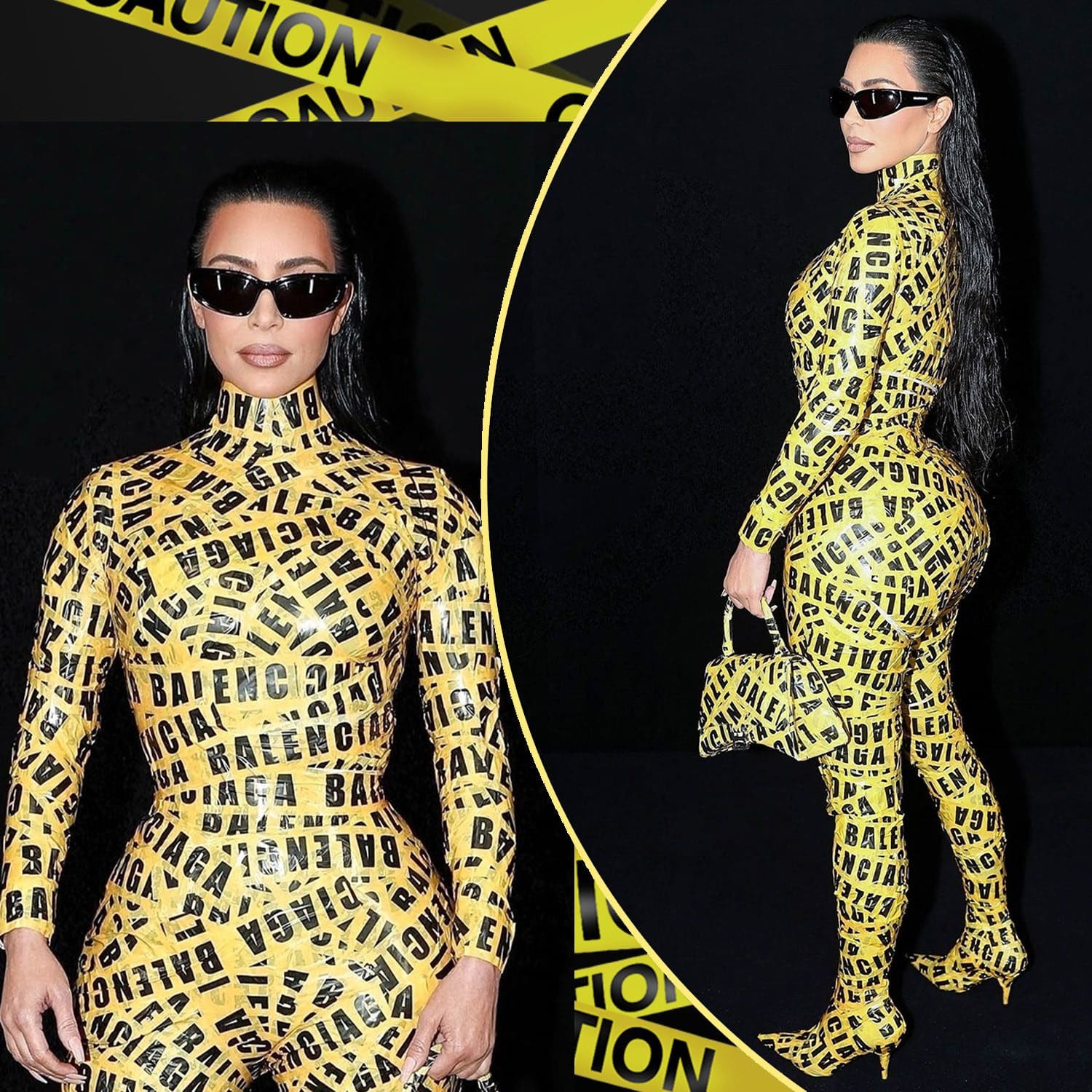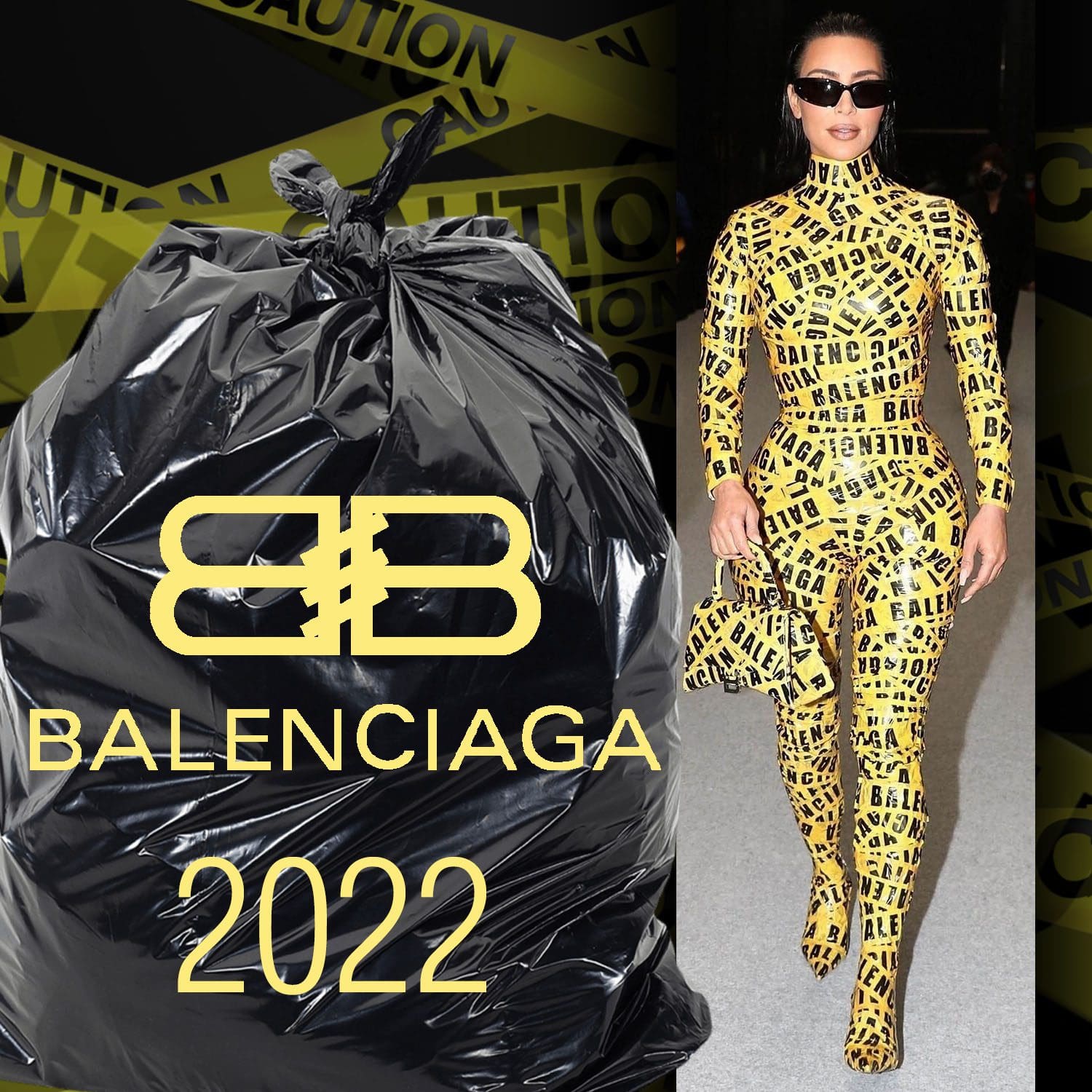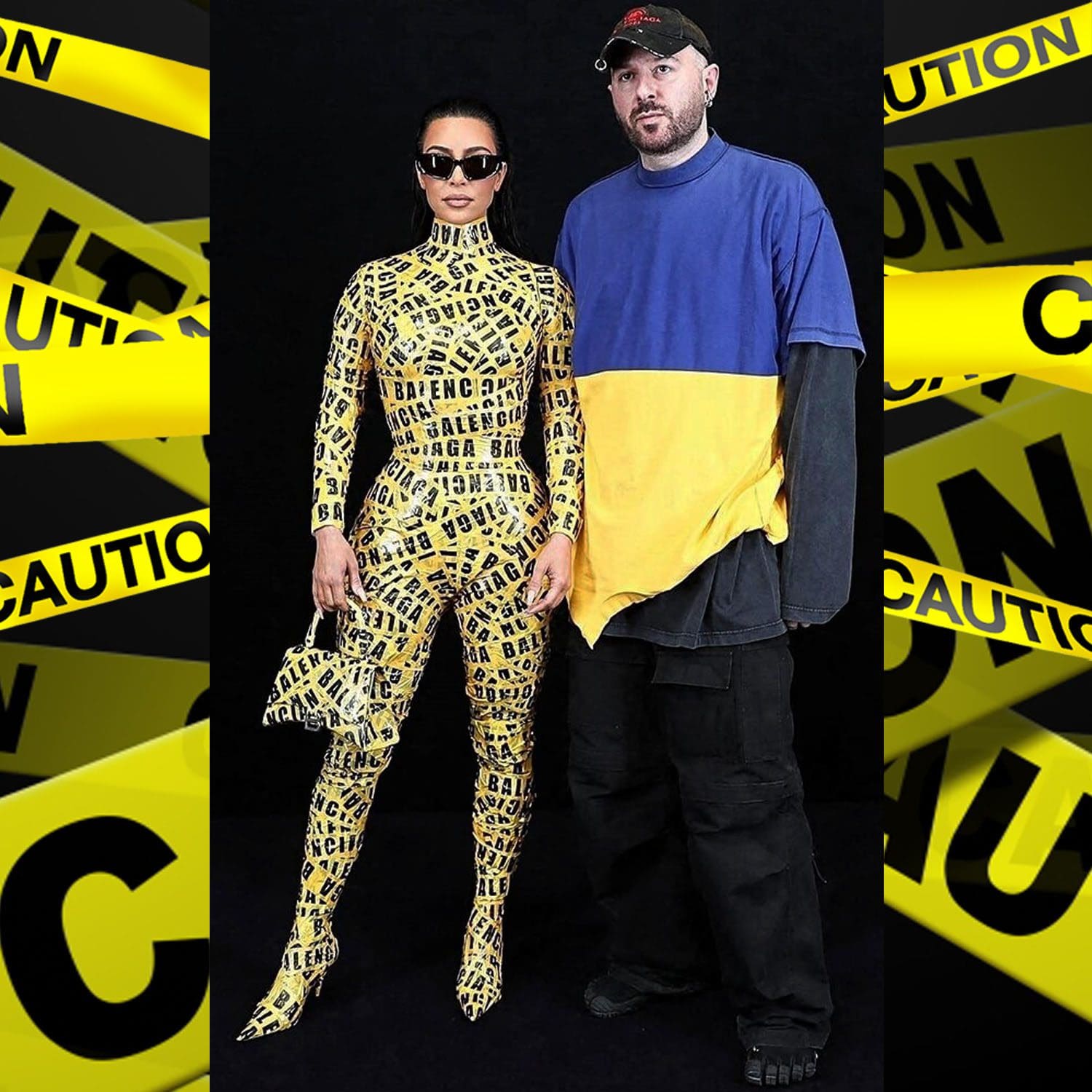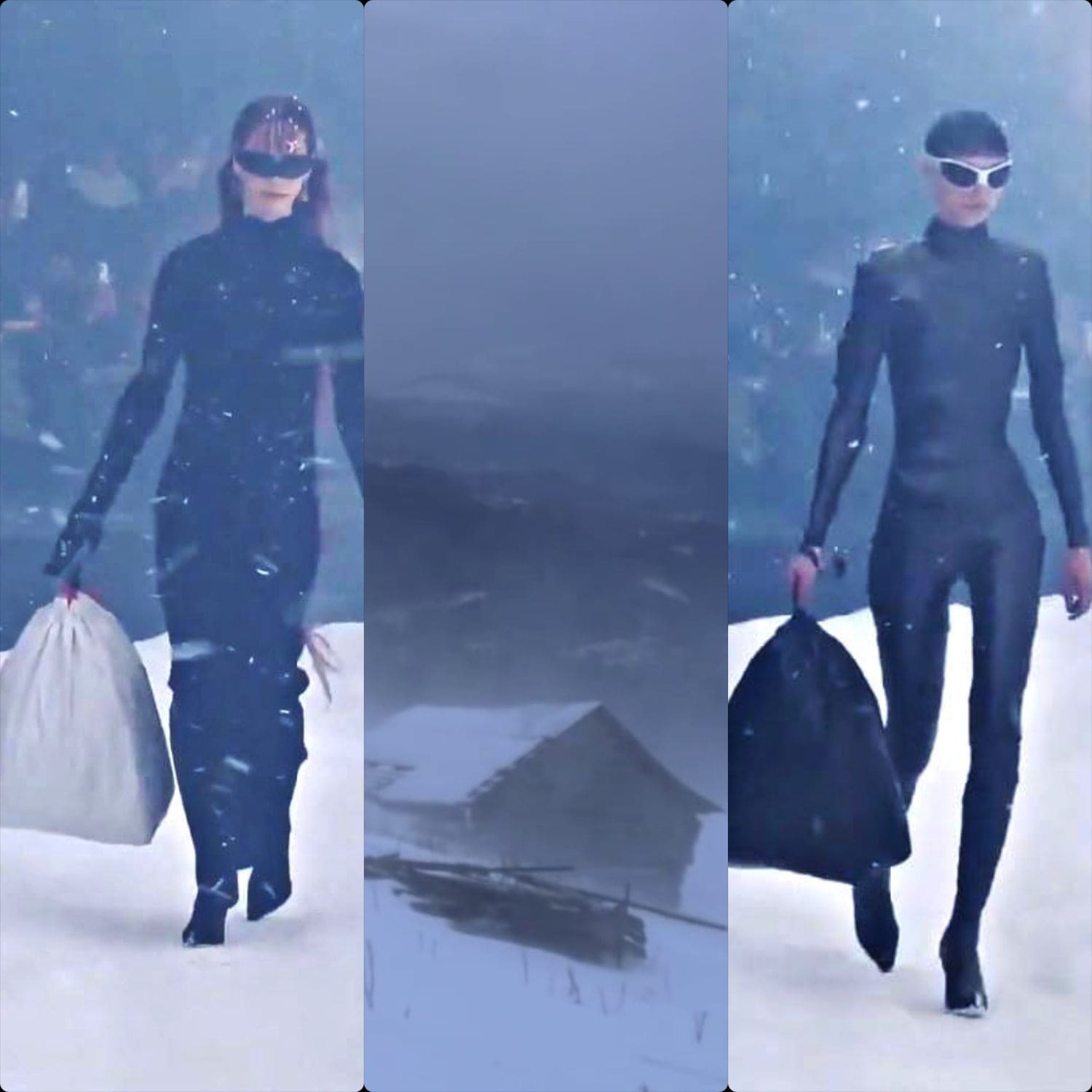 I don't know if we can actually See all Looks Balenciaga Fall Winter 2022-2023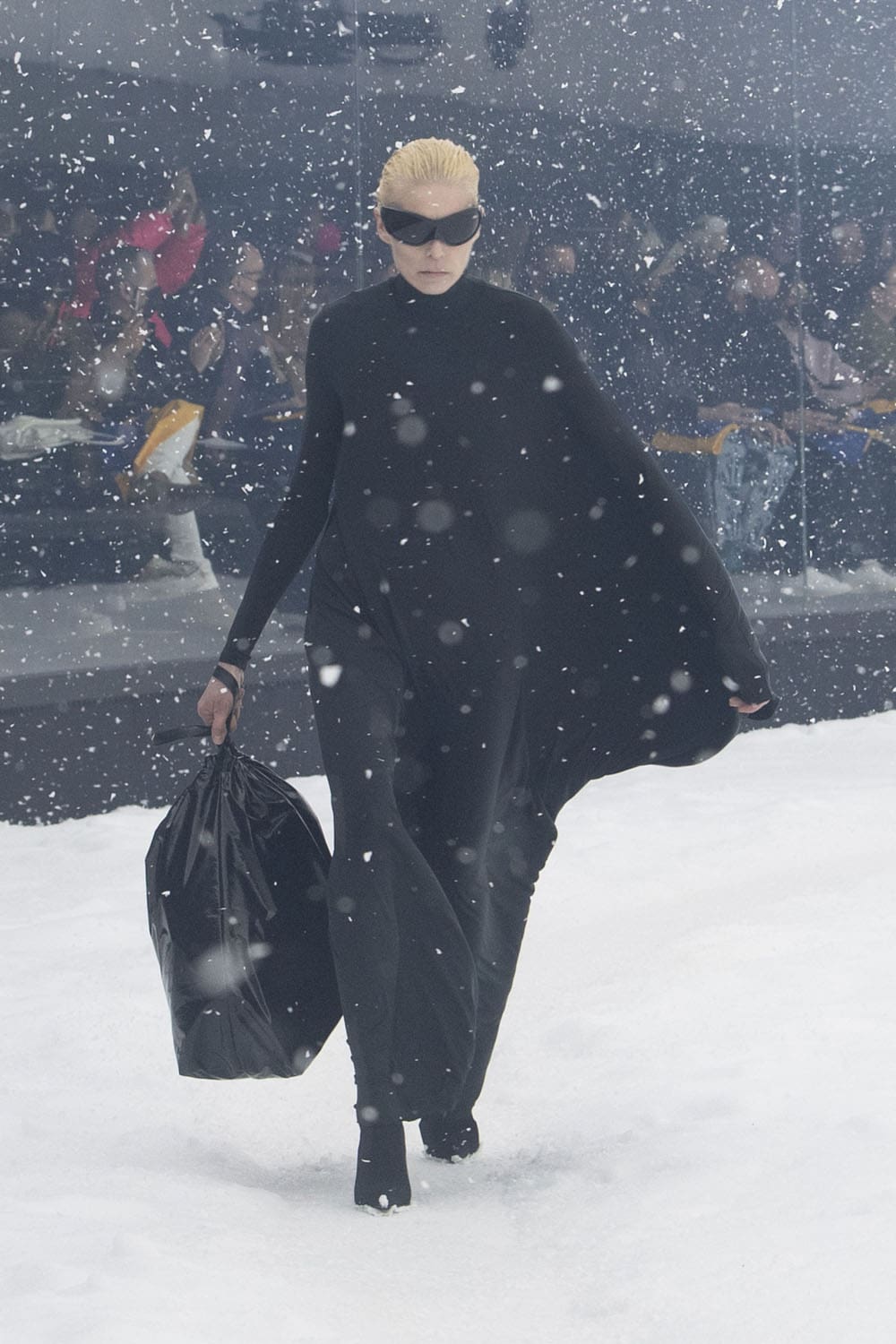 Posted from France.