Chanel 2021-2022 Métiers d'Art. Review by Eleonora de Gray, Editor-in-Chief of RUNWAY MAGAZINE.
Chanel 2021-2022 Metiers d'Art collection is another collection by Virginie Viard was presented at 19M, the new Parisian building Chanel dedicated to the Fashion Metiers d'art. Metropolitan yet sophisticated, the collection has the echoes from the Karl Lagerfeld looks, but this time simplified to the fabrics and few embroideries, with nods to 19M's architecture.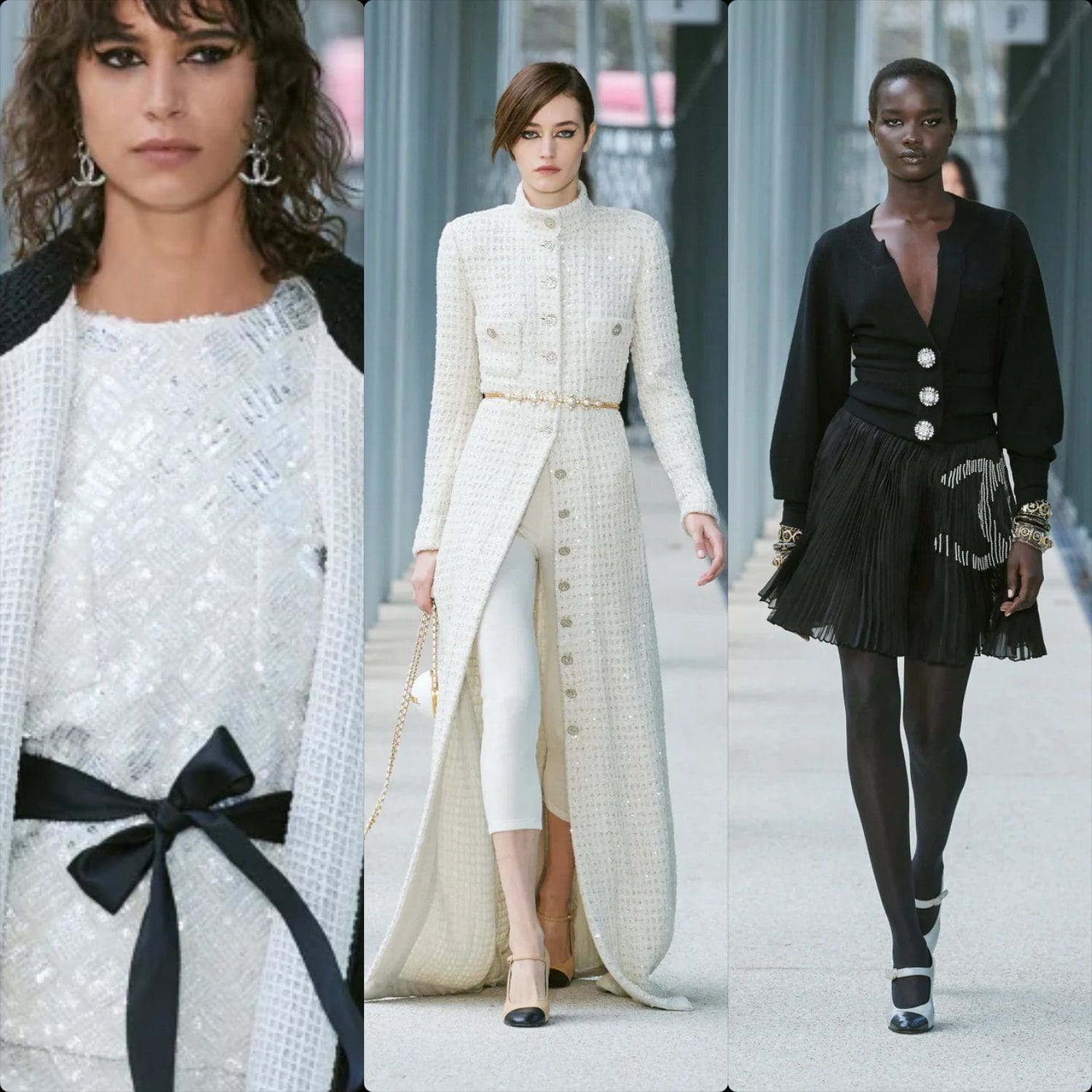 Chanel invited 8 authors to celebrate the wealth and diversity of the Metiers d'art in residence at 19M. On entering this new space dedicated to fashion's historic and unique savoir-faire, the writers Anne Berest, Lilia Hassaine, Nina Bouraoui, Salomé Kiner and Sarah Chiche, the author and composer Clara Ysé, the musician and writer Abd Al Malik as well as the artist MC Solaar discovered the magic of the Metiers d'art along with the ateliers, the gestures, the vocabulary and the history of these Houses.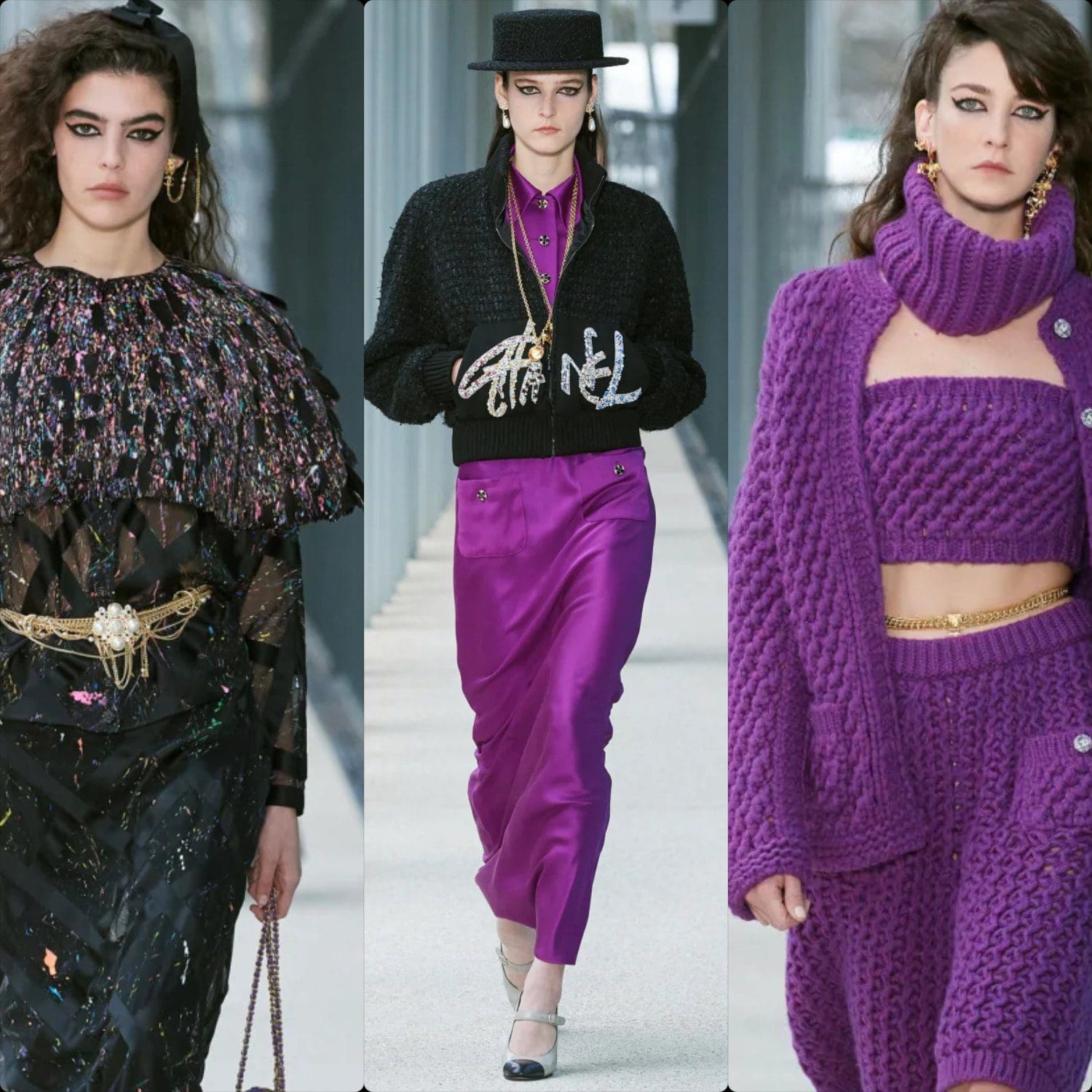 8 texts emerged from their visits: intimate stories, micro-fiction, poems, a letter and the free association of memories, all pay tribute to this exceptional artisanal heritage, for which 19M provides an equally precious showcase.
The swirl of craftsmanship and colours were imagined in series of the short animated films day before the collection was revealed, but never realized. Filmed at 19M, Chamblas documents the silhouettes in constant motion, creating a dazzling play of graphic textures and precious details as models explore the new Parisian building dedicated to the fashion Métiers d'art.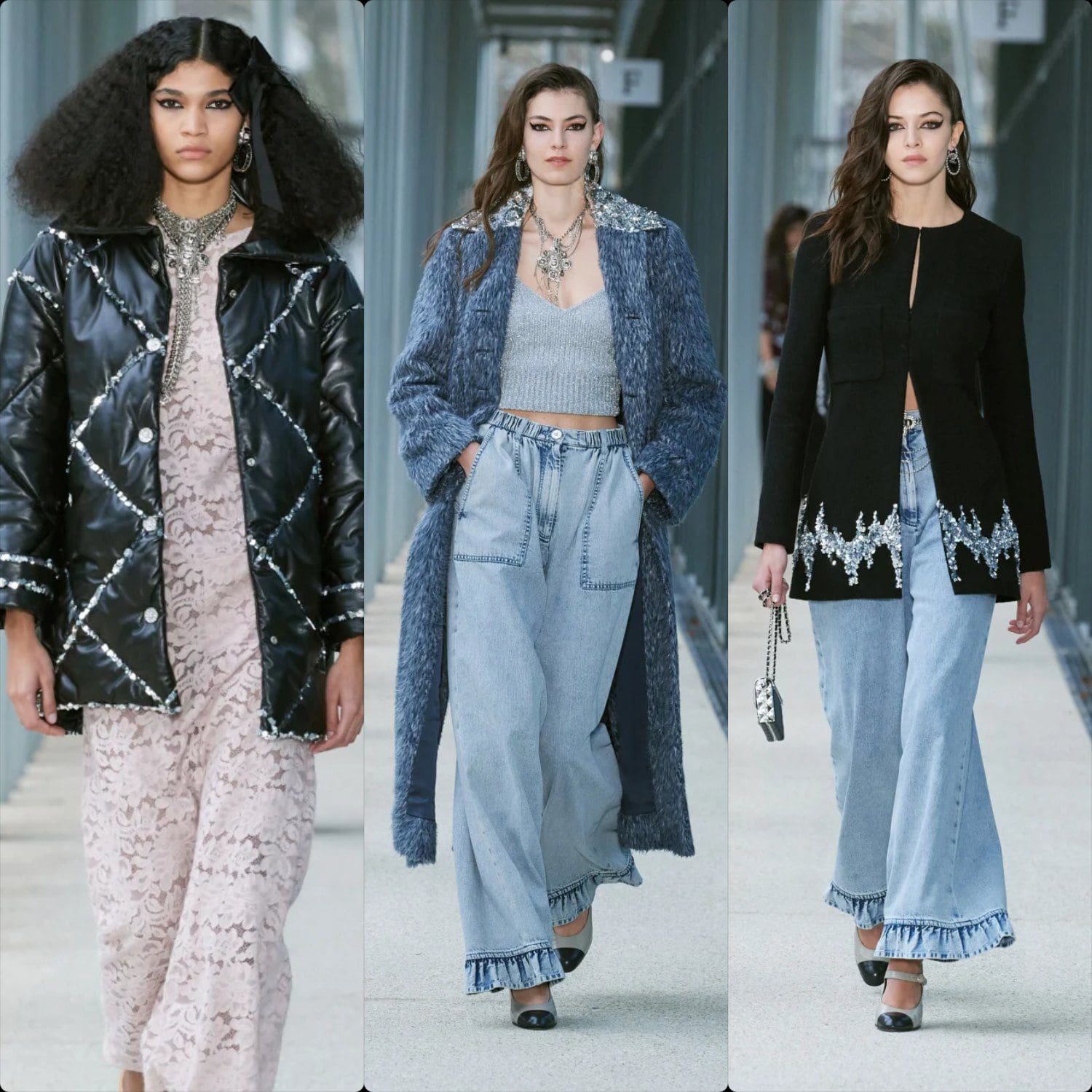 Chanel 2021-2022 Métiers d'Art collection is an echo of the glorious past, spiced up by simple shiluettes, puffy pullovers, sweats and ruffled jeans. The 8 crafts were presented day before the show for the visitors in the showrooms of 19M to see the what French savoir-faire might look like.
"Not a bad start – if I may say so," said Bruno Pavlovsky, CEO of Chanel and President of 19M.
8 houses Métiers d'art behind Chanel
From tweed and embroidery to two-tone shoes, costume jewellery, pleats, jewelled buttons, hats and camellias, the House's aesthetic vocabulary is constantly reinterpreted by the CHANEL Creation Studio, and brought to life through the savoir-faire of the Métiers d'art. Just like these eight Houses that work each season to create the exceptional.
DESRUES
PARURIER D'ART SINCE 1929
A partner of CHANEL since 1965, Desrues was the first House to join the Métiers d'art in 1985. Collection after collection, in the village of Plailly, in the Oise region, 250 artisans mould, sculpt, dye, chisel, enamel, polish and check, one by one, the jewelled buttons designed especially for each CHANEL Ready-to-Wear collection, as well as belt buckles, bag clasps and precious jewellery. The work is carried out by hand or by using 3D printers thanks to a subtle combination of craftsmanship and high technology, tradition and innovation.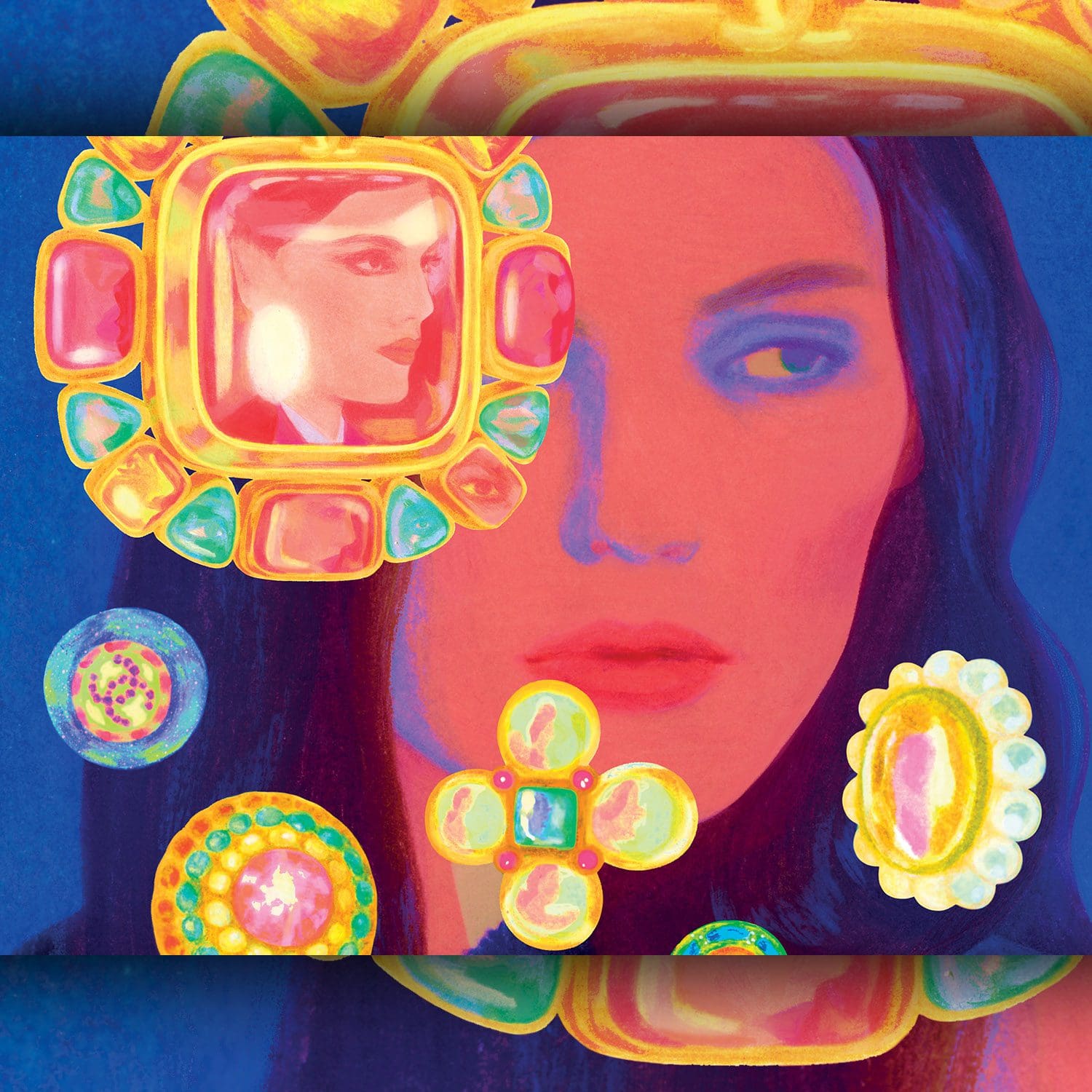 LEMARIÉ
FEATHER WORKER SINCE 1880 AND FLOWER MAKER
Since the 1960s, CHANEL's emblematic camellias – like all of Lemarié's floral ornaments – have been hand assembled petal by petal. In the completely draught-free workshops of le19M, armfuls of feathers are sorted one by one, then combed, curled or smoothed, glued or even woven. A vital partner to CHANEL for its collections, Lemarié also excels in couture sewing and creates remarkable inlays, flounces, smocks and pleats. Lemarié joined the Métiers d'art in 1996.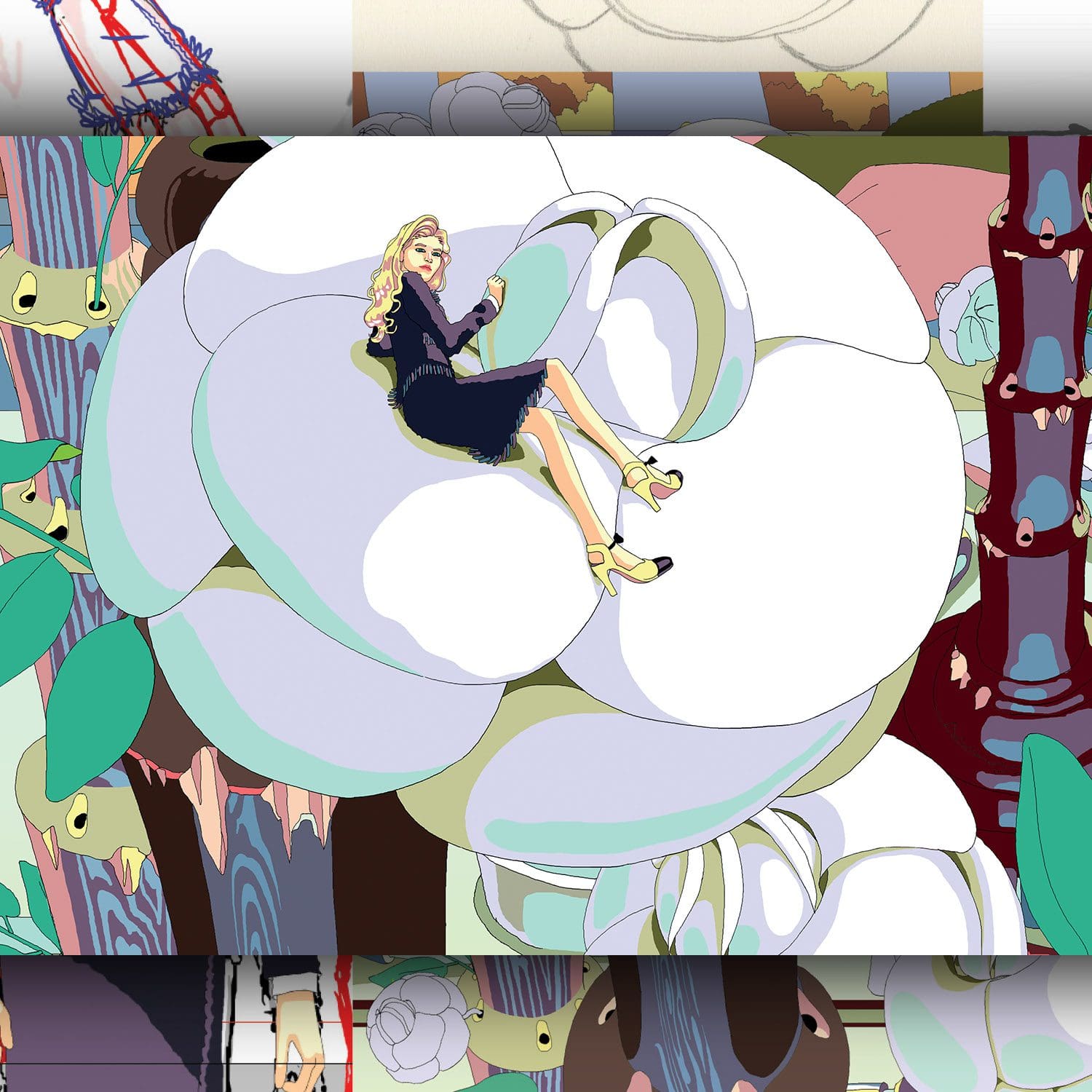 MAISON MICHEL
HATTER AND MILLINER SINCE 1936
Heir to a savoir-faire established in Paris since the 14th century, Maison Michel preserves and hands down the secrets of hat making. In its le19M ateliers, caps and brims are handcrafted on 3,000 lime wood blocks before being embellished with braids, flowers, feathers and other adornments by the House milliners. Maison Michel joined the Métiers d'art in 1997. Its boaters, veils, caps and berets evolve according to the CHANEL codes and are used to accessorise every collection.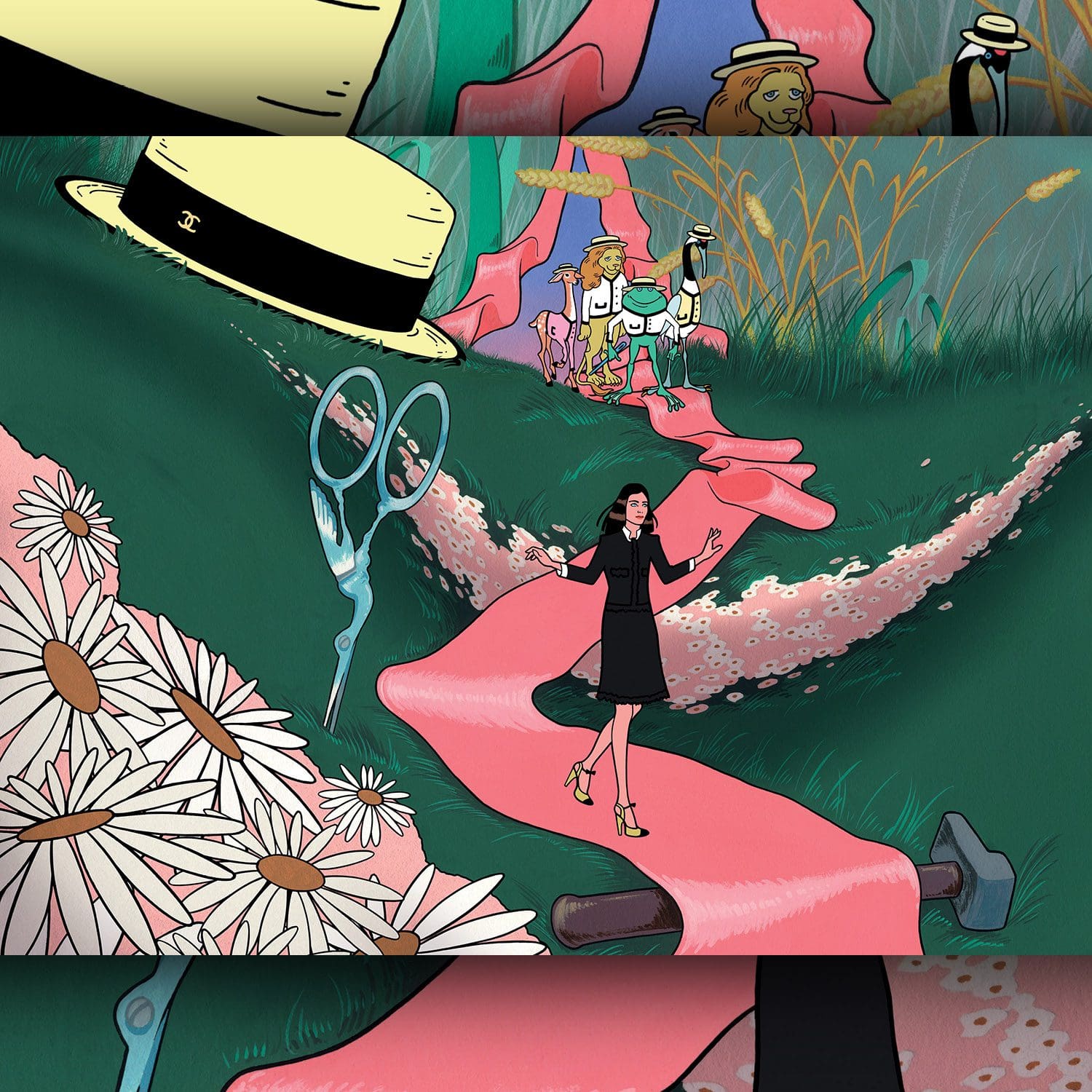 LESAGE
EMBROIDERER SINCE 1924 AND TWEED MAKER
A creative legend which has collaborated with the greatest couturiers, Lesage designs and embroiders sumptuous patterns. Since 1996, it has also been reinventing the tweed so dear to CHANEL, blending woollen yarns with the most unexpected materials. A partner of CHANEL since 1983, Lesage joined the CHANEL Métiers d'art in 2002 and continues this fruitful creative dialogue under the impetus of Virginie Viard. At le19M, Lesage brings together its ateliers, its unique collection of samples and its school where embroiderers pass on the secrets of their savoir-faire to the younger generations.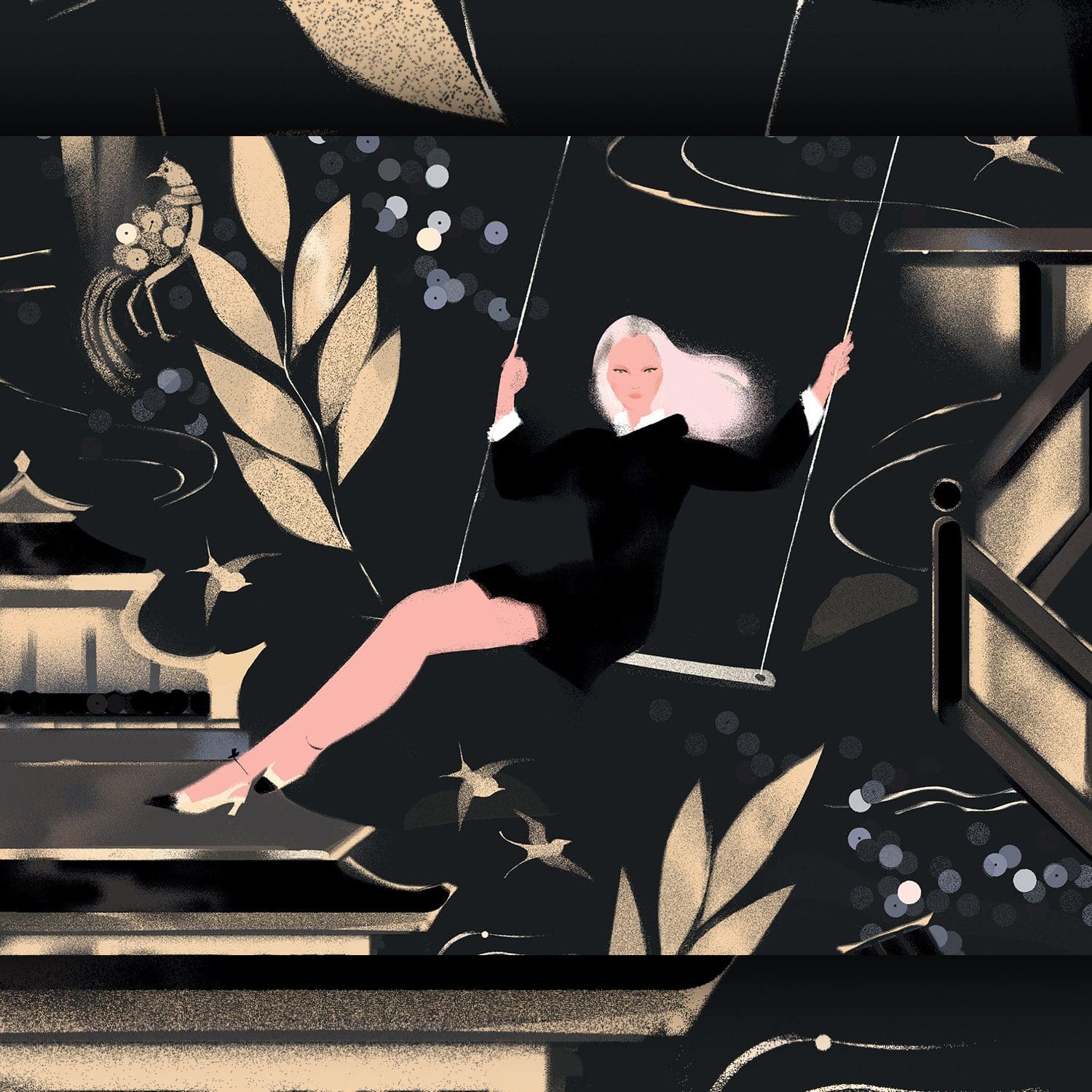 MASSARO
SHOEMAKER SINCE 1894
From carving the last to sewing the upper to the sole, the shoes by Massaro for CHANEL are entirely handmade, in a perpetual search for elegance and comfort. The collaboration between CHANEL and Massaro began in 1957 with Gabrielle Chanel's emblematic two-tone shoe and has continued from show to show ever since. Massaro joined the Métiers d'art in 2002.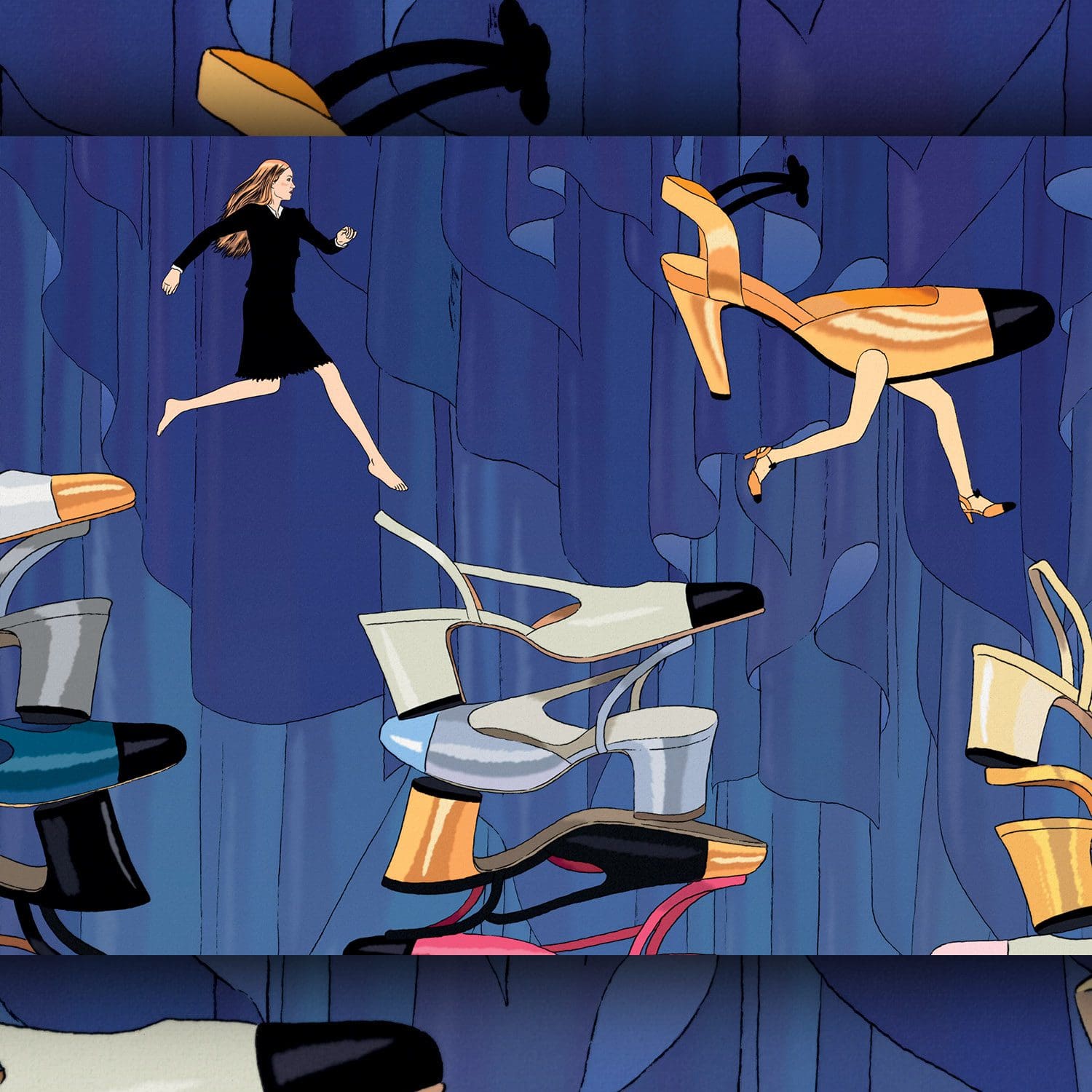 GOOSSENS
GOLDSMITH SINCE 1950
Precise gestures, meticulous workmanship, accurate proportions, perfecting the object… Robert Goossens' technical skills evolved between sculpture and goldsmithing, from 1954, when he recreated Byzantine jewellery with Gabrielle Chanel, and later when he designed some of the furniture for her apartment at 31 rue Cambon. The House of Goossens perpetuates the heritage of its founder and today continues to respond to CHANEL's imagination. Goossens joined the Métiers d'art in 2005.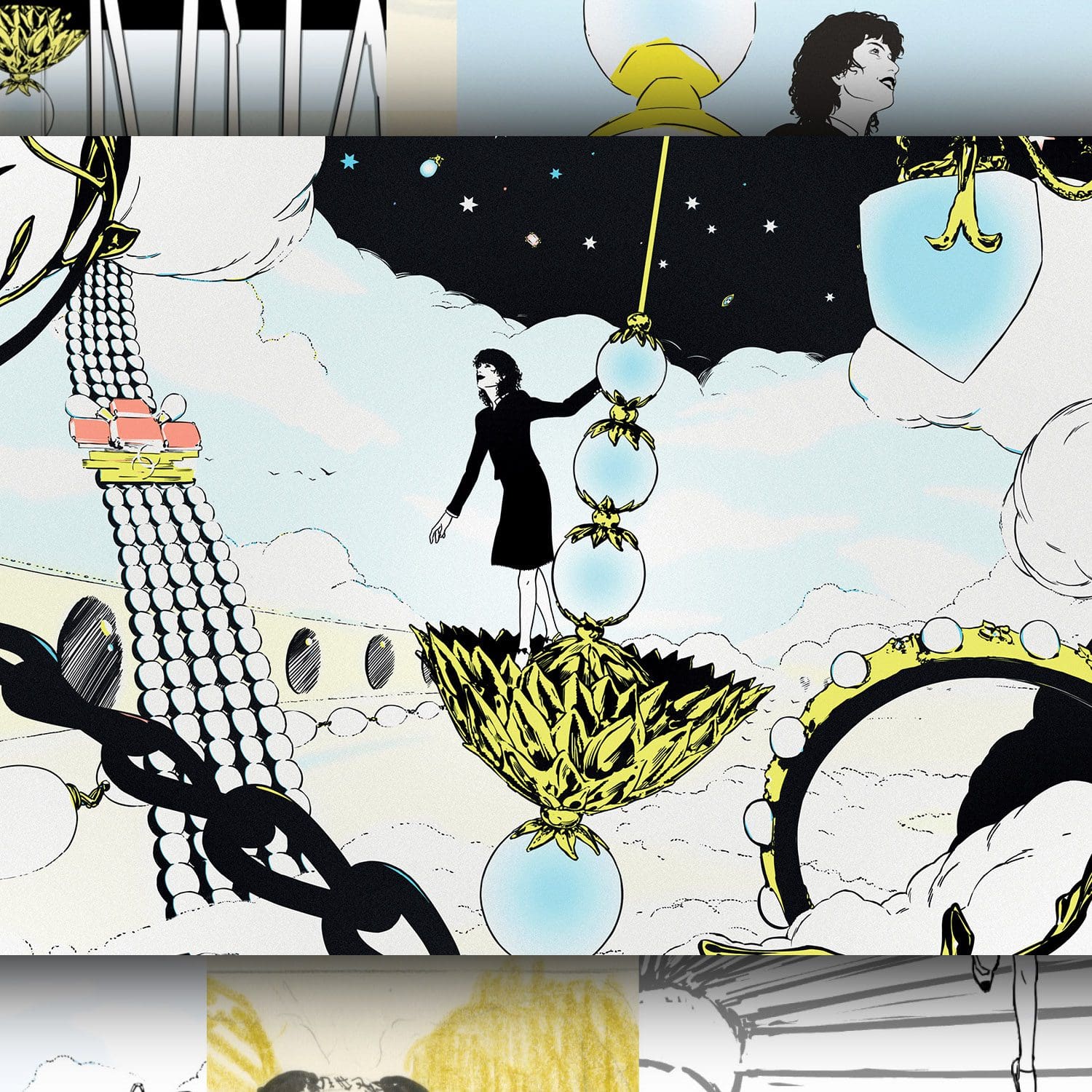 ATELIER MONTEX
EMBROIDERER SINCE 1939
Combining ancestral traditions with contemporary creation, this is the magic of the Montex embroidery atelier. The sophisticated, modern and precious motifs that contribute to magnifying the CHANEL collections are all made using needlework, a Lunéville crochet hook or with the Cornely, a century-old embroidery machine guided by the hand. Montex joined the Métiers d'art in 2011.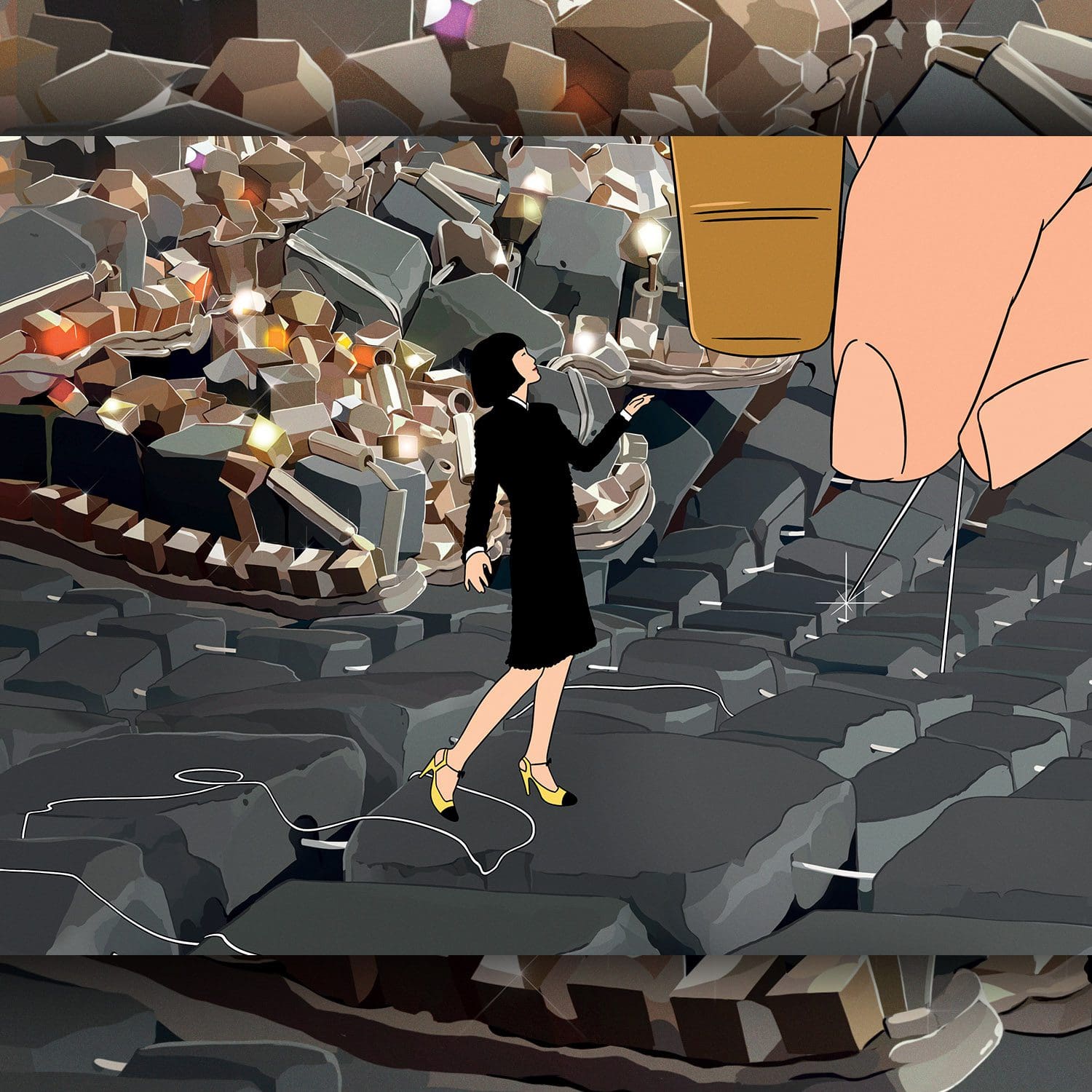 LES ATELIERS LOGNON
PLEATER SINCE 1853
Knife, flat, sunray, Watteau or peacock… Lognon has more than 3,000 kraft cardboard pleat moulds that look like origami. Some are over one hundred years old; others have just been created – because the Lognon artisans are constantly looking for new pleats, particularly for the CHANEL Creation Studio. Giving shape and movement to the most varied fabrics is a virtuoso skill, a perfectly synchronised four-handed operation that requires physical strength, extreme meticulousness, experience of touch and expert knowledge in the specificities of the textile. Lognon joined Lemarié and the Métiers d'art in 2013.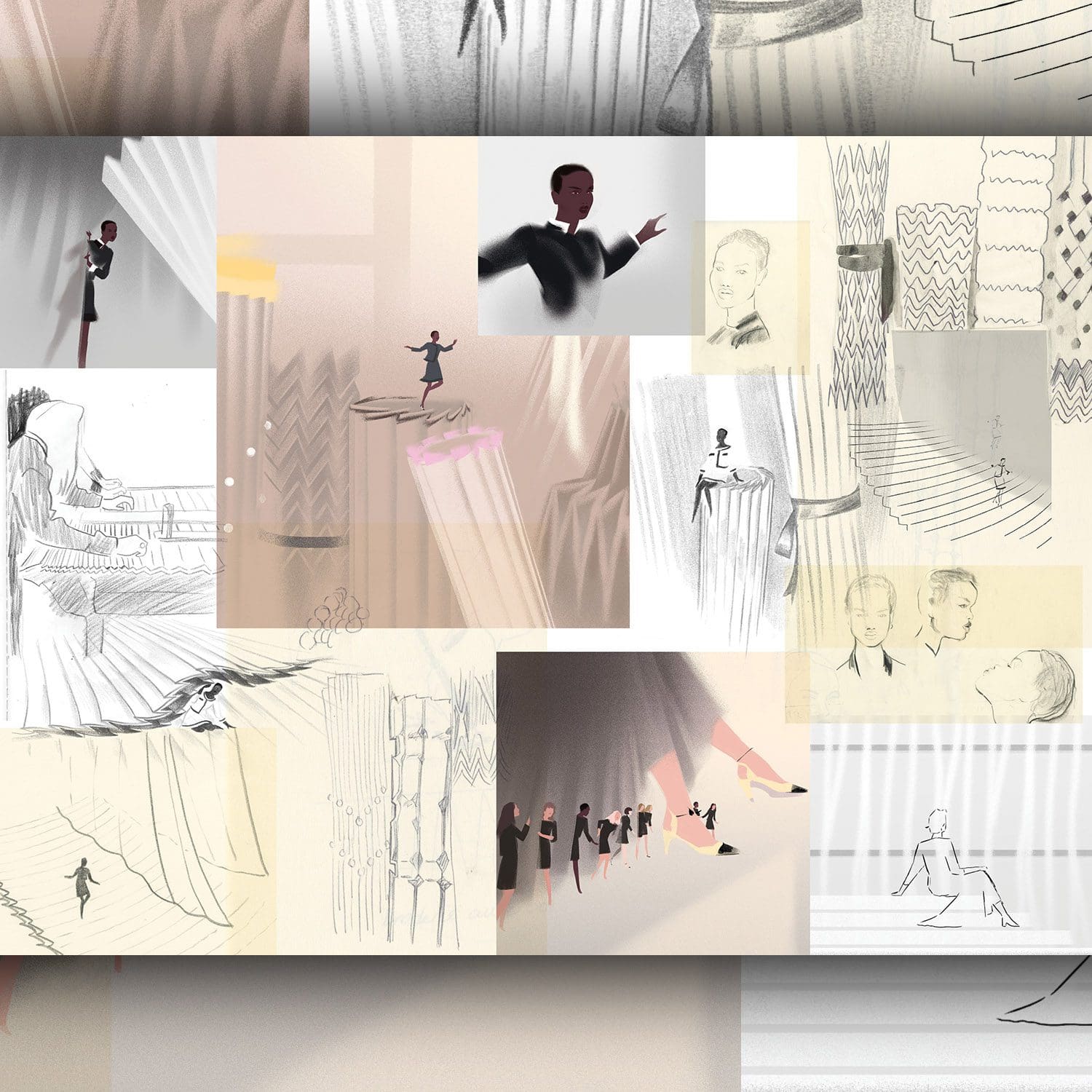 See all looks Chanel 2021-2022 Métiers d'Art
Posted from Landy-Plaine – Marcreus – Pressensé, France.