Giorgio Armani Fall-Winter 2020-2021 Milan Fashion Week Ready-to-Wear. Collection of Giorgio Armani "Velvet Notes" which great designer presented in February 2020 for the first time in fashion history was shown without public, just in front of the cameras. Giorgio Armani last moment cancelled the show due to dramatic circumstances – pandemic spreading dramatically in Lombardy, Italy. Giorgio Armani announced the cancellation of the show last moment and organized this show live. So all guests could watch it on their phones or tablets, connecting to Cameramoda.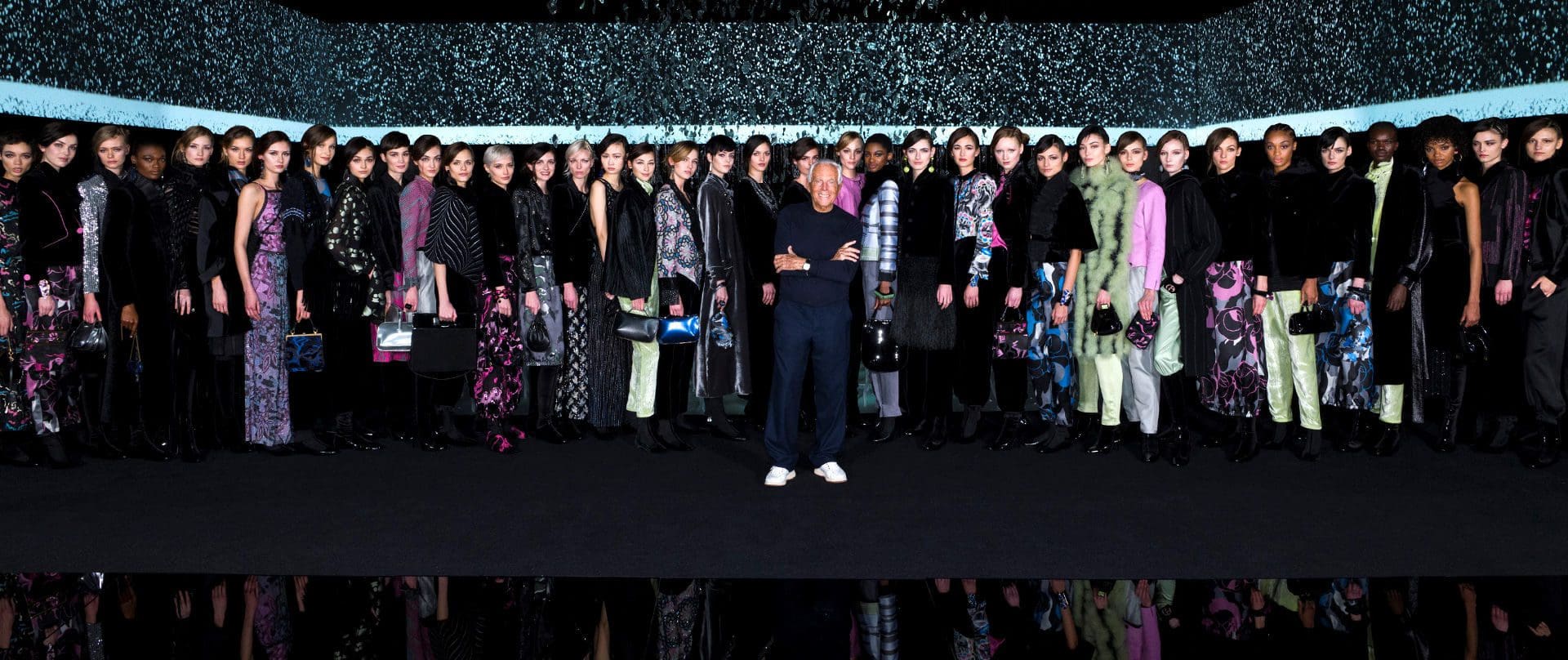 In the world of Giorgio Armani, rigour meets affability. Thus the purity of the lines that envelop the body and accompany the gestures exalt the personality in its most intimate and true qualities. Masculine and feminine come together in a new balance, reaffirming the essence of a coherent and constantly evolving style. 
This season the comparison between his and her wardrobe takes place in an atmosphere muffled with soft romanticism. A vision of velvety and quivering rigor materializes on the touching notes of a revised classical music. 
The black velvet marks the movement and gives rhythm to it in fluid silhouettes with strong shoulders.