Julie Andrews 48th AFI Life Achievement Award Honoree. Story by Eleonora de Gray, Editor-in-Chief of RUNWAY MAGAZINE.
Who doesn't know Julie Andrews, the Mary Poppins of all times? I've seen hosts of famous talk-shows, Princess and Princess, everybody, including me, absolutely petrified. And only clumsy words can come out "Wow, it's Julie Andrews!.. Wow…"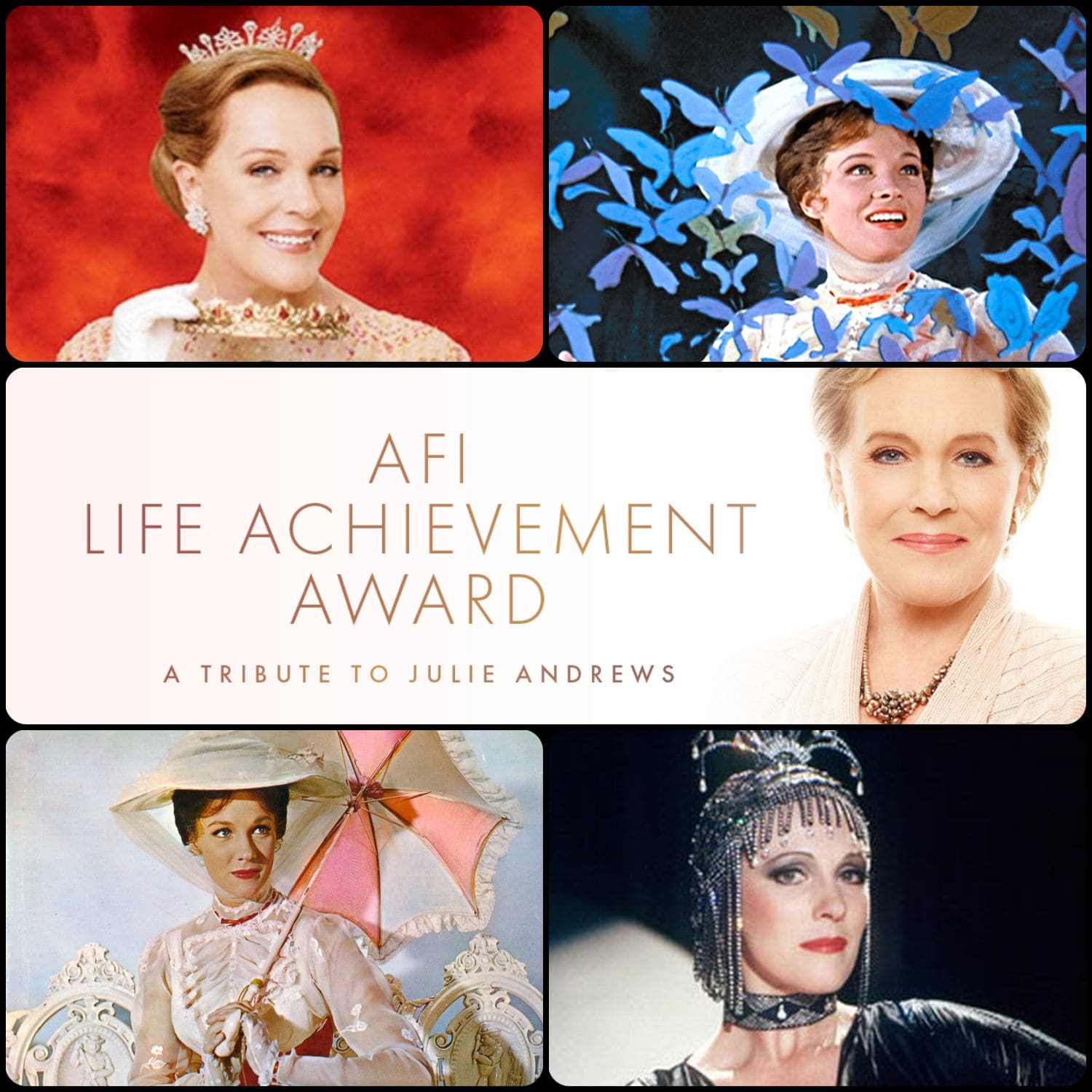 Dame Julie Andrews DBE (born Julia Elizabeth Wells) is a 86 years old Legend. She is a mother of 5 children (2 adopted children from Vietnam). She has garnered numerous accolades throughout her career spanning over seven decades, including an Academy Award, a British Academy Film Award, two Primetime Emmy Awards, three Grammy Awards and six Golden Globe Awards. She has also received three Tony Award nominations. Julie Andrews was made a Disney Legend in 1991, and has been honored with an Honorary Golden Lion, the Screen Actors Guild Life Achievement Award in 2007, and the AFI Life Achievement Award in 2022. In 2000, Andrews was made a dame by Queen Elizabeth II for services to the performing arts.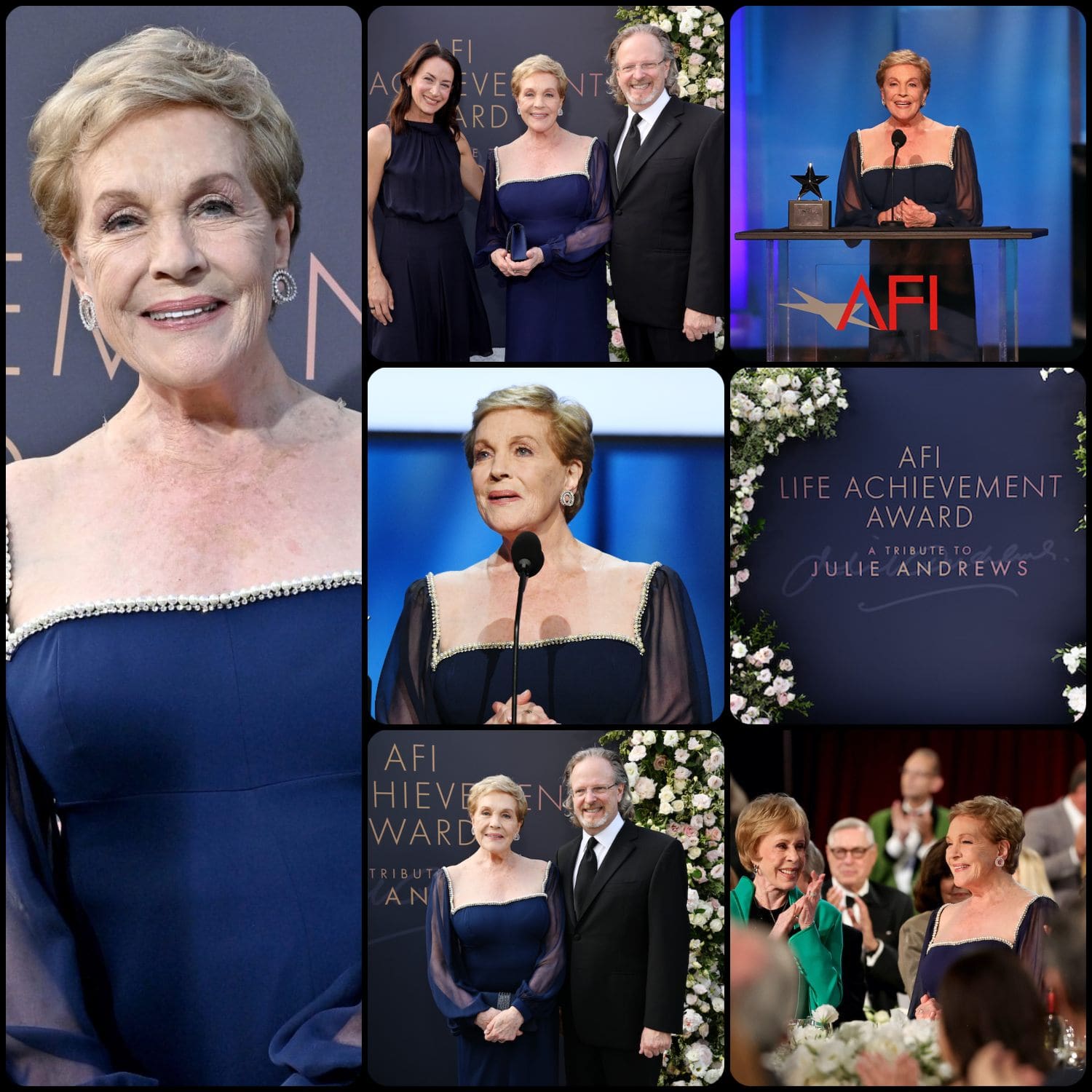 Few days days ago in Dolby Theatre American Film Institute AFI honored Julie Andrews with Life Achievement Award. The Award presentation will be broadcasted on June 16th, 2022 on TNT network (USA). So if you want your "spoon full of sugar" that is the time to see again all touching moments during this ceremony. And specially the one when cast, the von Trapp children gathered again around Julie Andrews to sing once again….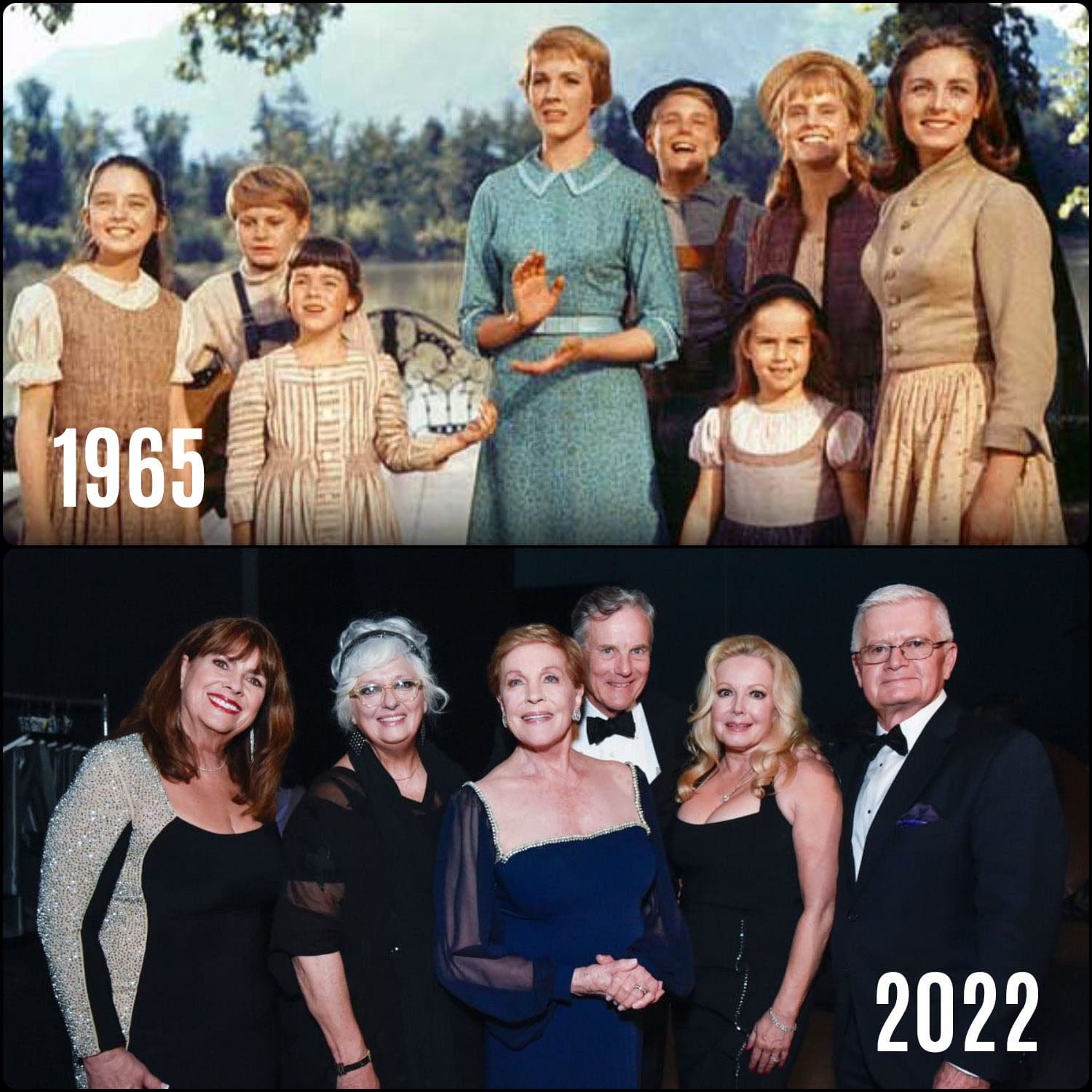 The AFI Life Achievement Award — the highest honor for a career in film — was established by the AFI Board of Trustees on February 23, 1973 to celebrate an individual whose career in motion pictures or television has greatly contributed to the enrichment of American culture.
The award is given to a "recipient whose talent has in a fundamental way advanced the film art; whose accomplishment has been acknowledged by scholars, critics, professional peers and the general public; and whose work has stood the test of time."
A legendary actress of both stage and screen, Julie Andrews has enchanted and delighted audiences around the world with her uplifting and inspiring body of work. She continues to captivate viewers in front of the camera, with her remarkable wit, characteristic grace and an incandescent and unmistakable voice all of her own — while also shining a light on humanitarian issues in her activism and philanthropic work.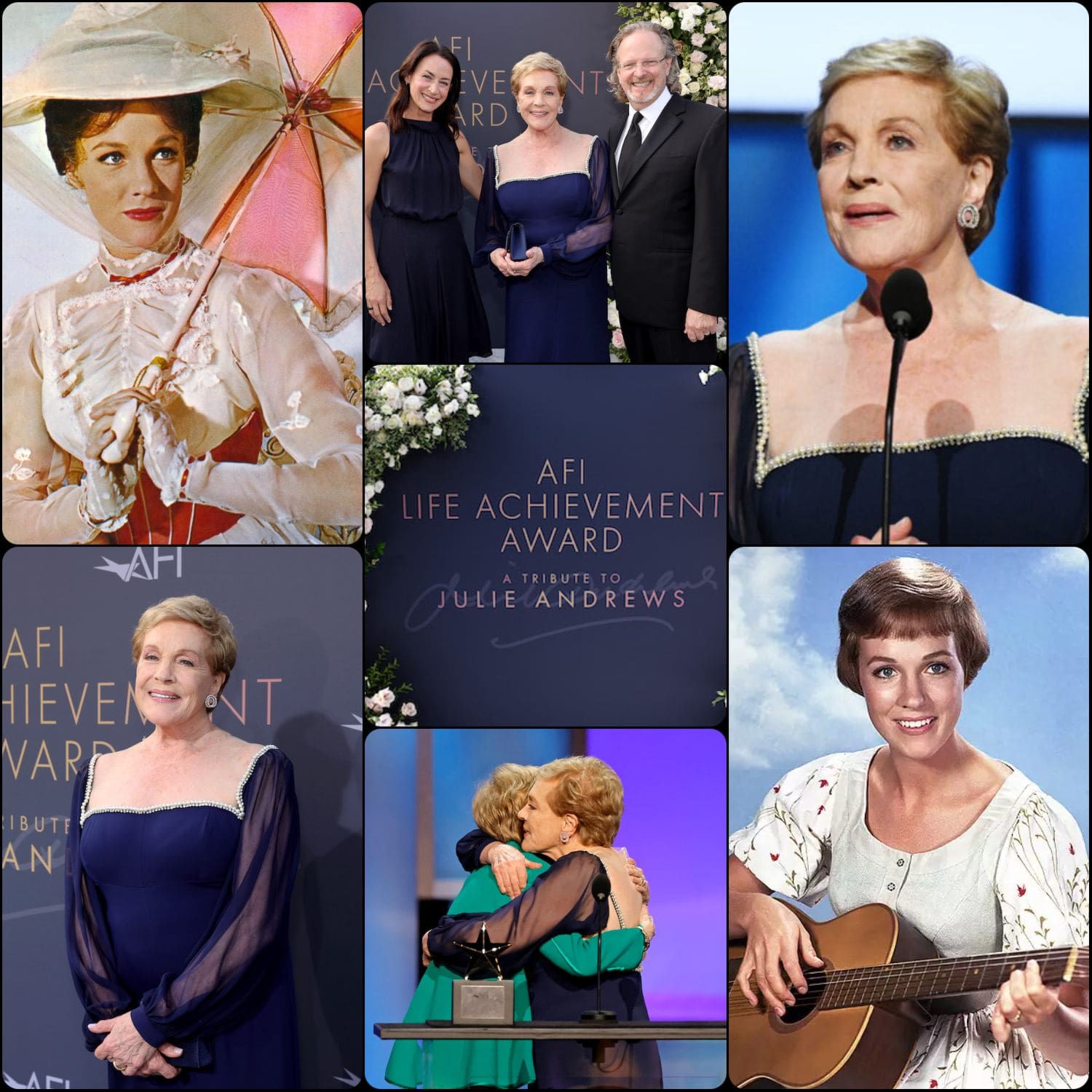 A three-time Academy Award nominee, Andrews' star turn in MARY POPPINS won her both a BAFTA and an Oscar. From her early debut as Polly Browne in "The Boyfriend" to her critically acclaimed Eliza Doolittle in the Broadway hit "My Fair Lady" to her timeless performance as Maria von Trapp in THE SOUND OF MUSIC to her groundbreaking dual roles in the gender-bending VICTOR/VICTORIA, Andrews has proven herself an accomplished and versatile actress. Throughout an illustrious career that spans seven decades, she has won five Golden Globes, three Grammys® and two Emmys® for projects infused with her incomparable charm and recognized for their ability to enthrall audiences worldwide. The critically lauded Andrews is also a Kennedy Center honoree, a Disney Legend inductee and the recipient of a SAG Life Achievement Award.
On stage and screen, she has delivered transcendent performances known for their elegance, artistry and humor, with additional acting credits including: "Camelot" (1960), THE AMERICANIZATION OF EMILY (1964), TORN CURTAIN (1966), HAWAII (1966), THOROUGHLY MODERN MILLIE (1967), STAR! (1968), 10 (1979), LITTLE MISS MARKER (1980), THE MAN WHO LOVED WOMEN (1983), DUET FOR ONE (1986), ENCHANTED (2007) and AQUAMAN (2018). She has also starred in multiple, successful franchises, including THE PRINCESS DIARIES 1 and 2 (2001); SHREK 2 (2004), SHREK THE THIRD (2007) and SHREK FOREVER AFTER (2010); and DESPICABLE ME (2010), DESPICABLE ME 3 (2017) and the MINIONS (2022).
Recently, Andrews played a sharp-tongued gossip writer in Regency London in Shonda Rhimes' Netflix series BRIDGERTON, marking her continued evolution as an actress and icon. Andrews' second memoir, "Home Work: A Memoir of My Hollywood Years" — a follow-up to her successful 2008 New York Times Best Seller, "Home: A Memoir of My Early Years" — was released in 2019.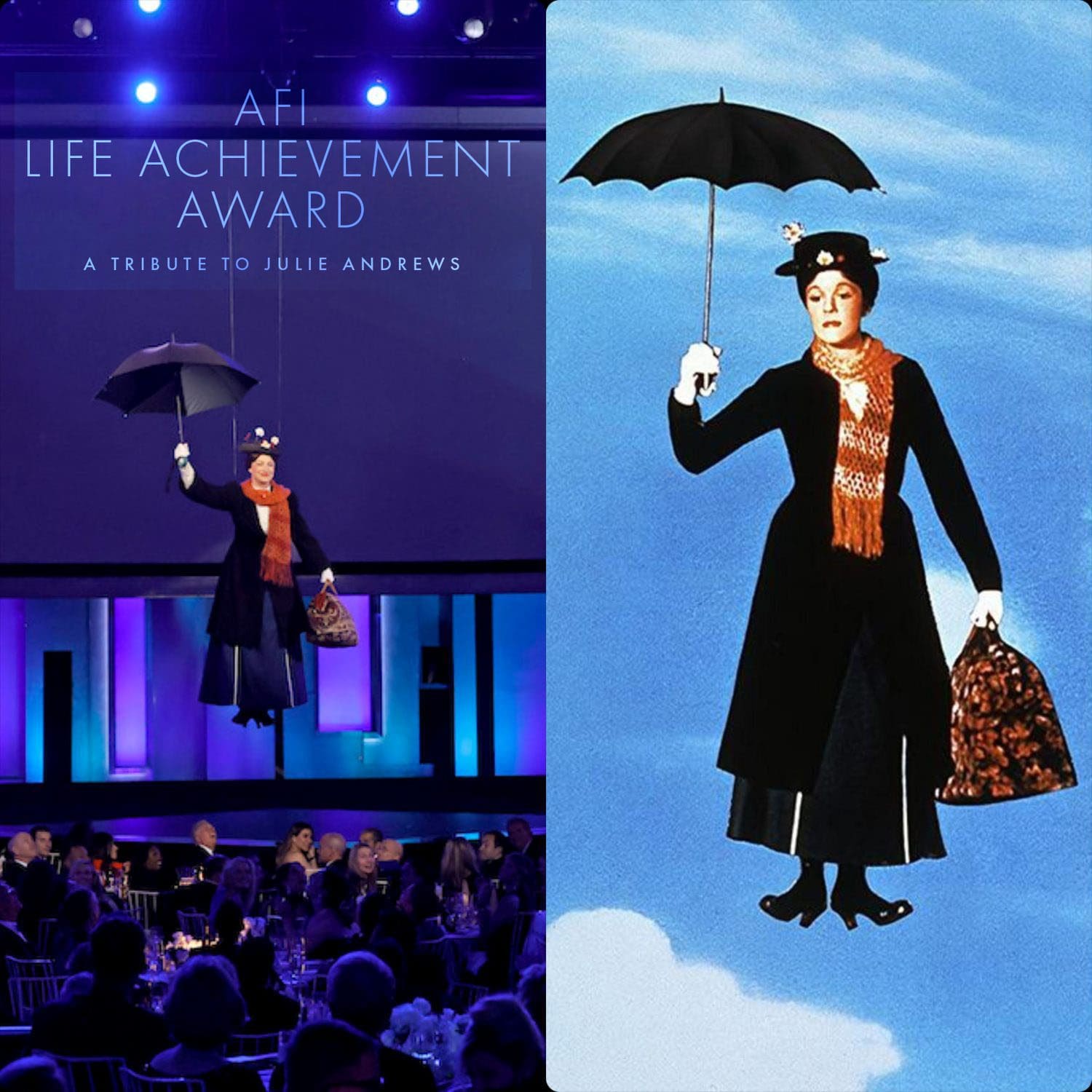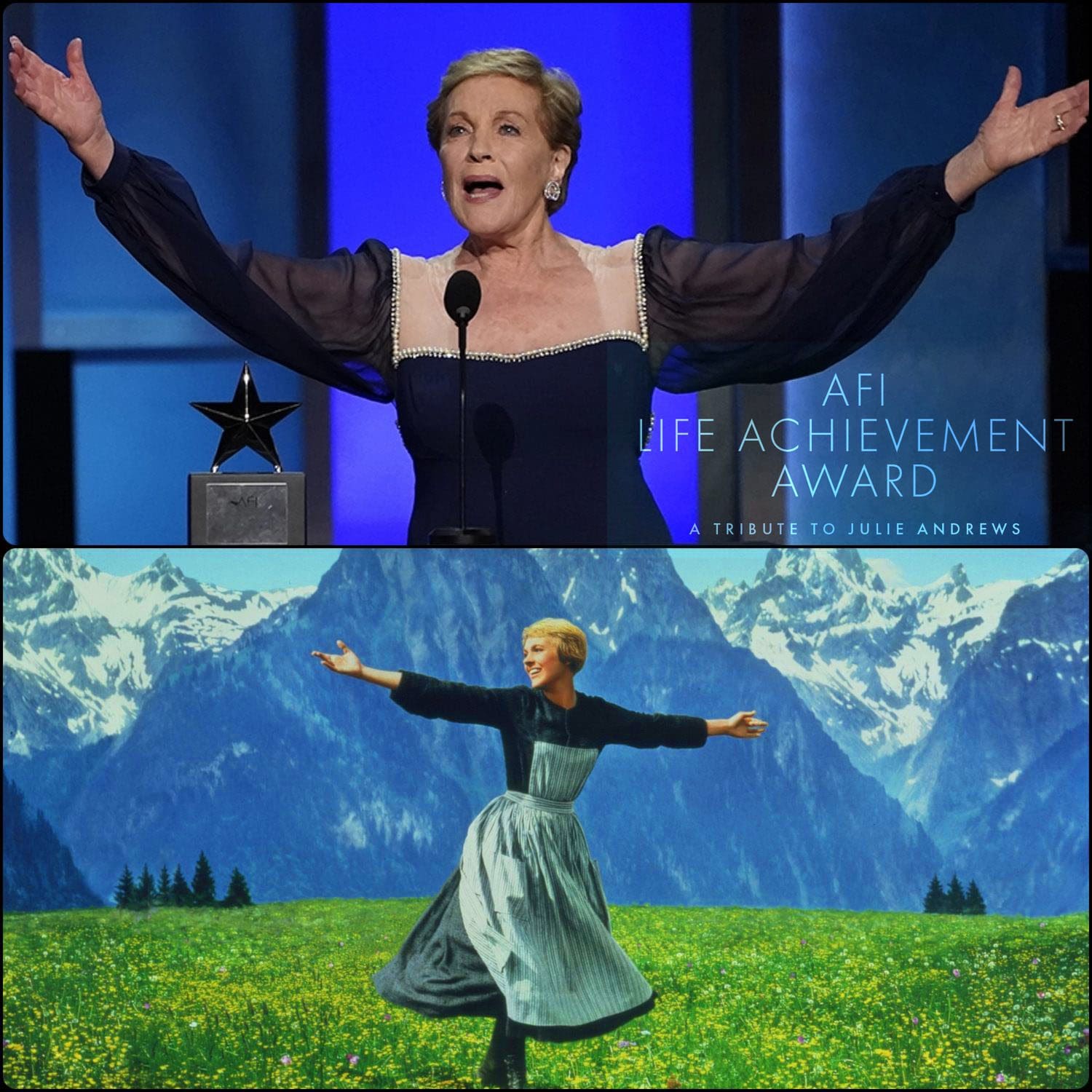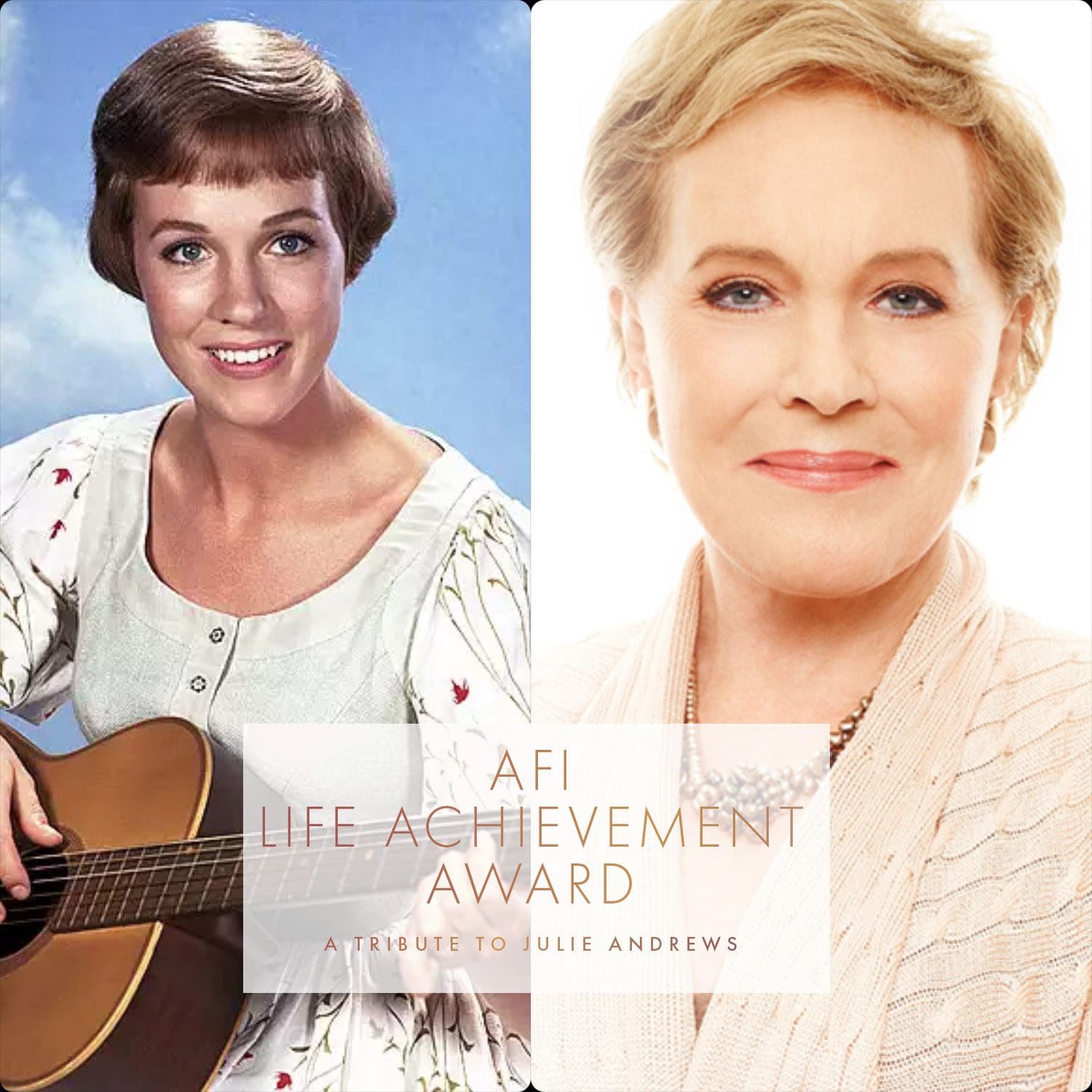 Long live Queen Julie!
Posted from Los Angeles, Hollywood, United States.