Maison Valentino Essentials. Story by RUNWAY MAGAZINE. Photo Courtesy: Maison Valentino.
A project by Tommaso Garner (Art Director) & Vittorio Maria Dal Maso (AI Designer)
With
The circumstances
Images: Nicolò Amoretti (AI PH Designer)
Video by Giorgio Cassano
Sound: talpahh
Photo: Nicolò Degni
Essence is the extract, the concentrate of a vision. As such it represents what is permanent as opposite to the accidental. Essential are the things that retain such quality, which by its very nature is dynamic, instead of being static. Essence, in fact, fleets in its permanence.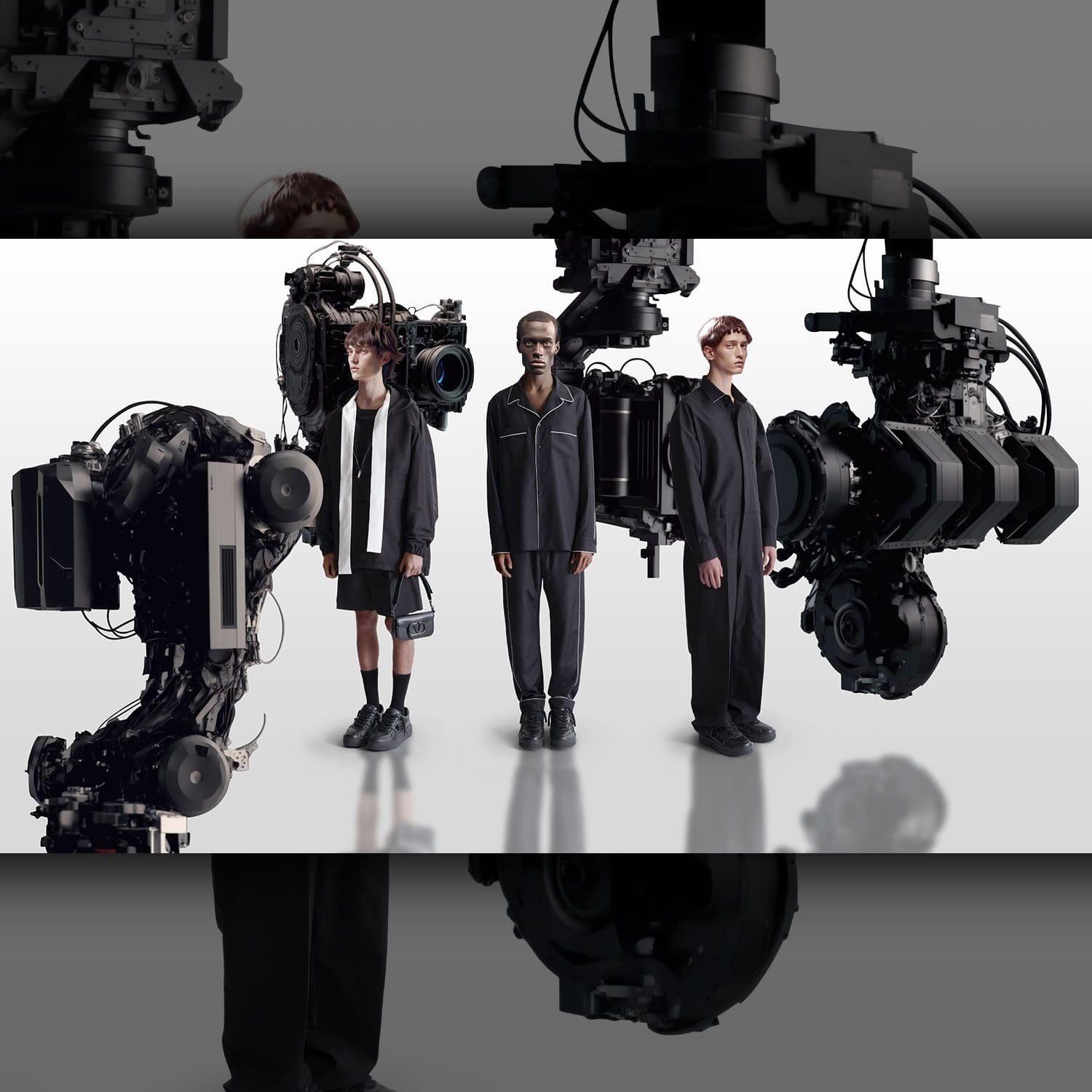 The quest for essence and the definition of what is essential are central to the vision of the Creative Director of the Maison Pierpaolo Piccioli. While blurring staid definitions and exploring areas in which the individual is freed from constraints and limitations, the work of Pierpaolo Piccioli is characterized by an unremitting, graceful sense of pureness, by lines that
are exact, streamlined and vibrating. Essential, in fact.
Maison Valentino Essentials is a quest for essence conducted within the perimeter of the masculine wardrobe and the elements that make up for it: an edit of pieces culled from the Valentino collections, streamlined to their design essence and organized into a an expandable, ever-evolving system.
As an editing of shapes and items with a particular flow and feel, Maison Valentino Essentials stems from a deeply felt, emotionally rational and rationally emotional rumination about contemporary masculinity, acknowledging that many barriers have fallen on regard of what and how a man should feel and look. For Pierpaolo Piccioli, romanticism and fragility are part of the picture, and so is diversity. This awareness activates a process in which opposites merge, fluidly.
Masculine codes are resignified in accord with the Couture spirit of the Maison, just as the Couture spirit, and the feminine extravaganza it stands for, stains and fluidifies the masculinity of tailoring. The result in formalwear charged with a sense of ease, fluidity and a genuine disregard for gender connotations and the bossy attitude of the past, but not for the authenticity of each item and its essence.
In order to create this new freedom Pierpaolo Piccioli looked at men's fashion through the filters of Italian movie of the 50s and 60s, and at subcultures that have taken apart the idea of the iron man to entice more spontaneous ways with dressing identity. Attitude is the byword: if that changes, everything changes – it is a matter of perception. A sense effortlessness in
tailoring comes forward in shapes that naturally accompany the body, however it is and of any gender or form, with the exaltation of timelessness that's intrinsic to the Couture rituals and processes, and the humanism they stand for.
Reduced to the essence, items like tailored blazers, bermuda shorts, foulard blouses, coats, pajamas, suits and Valentino Garavani accessories express both timeliness and timelessness, turning into tools of nonconformist, individual expression, into uniforms of non uniformity, which is the essence of what fashion stands for in the view of the Creative Director Pierpaolo Piccioli.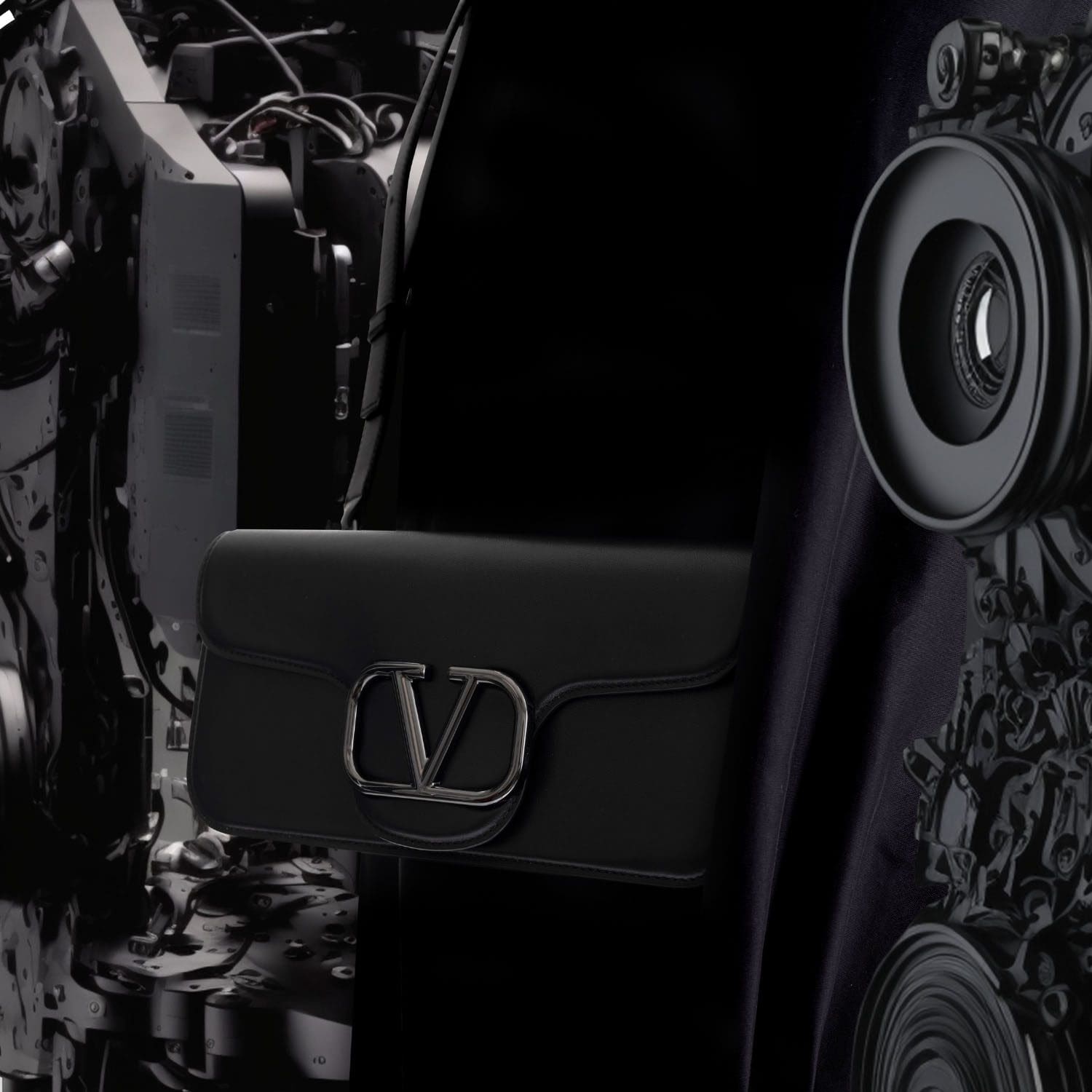 CREATIVE DIRECTOR PIERPAOLO PICCIOLI'S NOTES
Men's wardrobe, freedom of expression, identity, individuality, gender fluidity, romanticism, attitude, change in perspective, subcultures, timeless, effortlessness tailoring.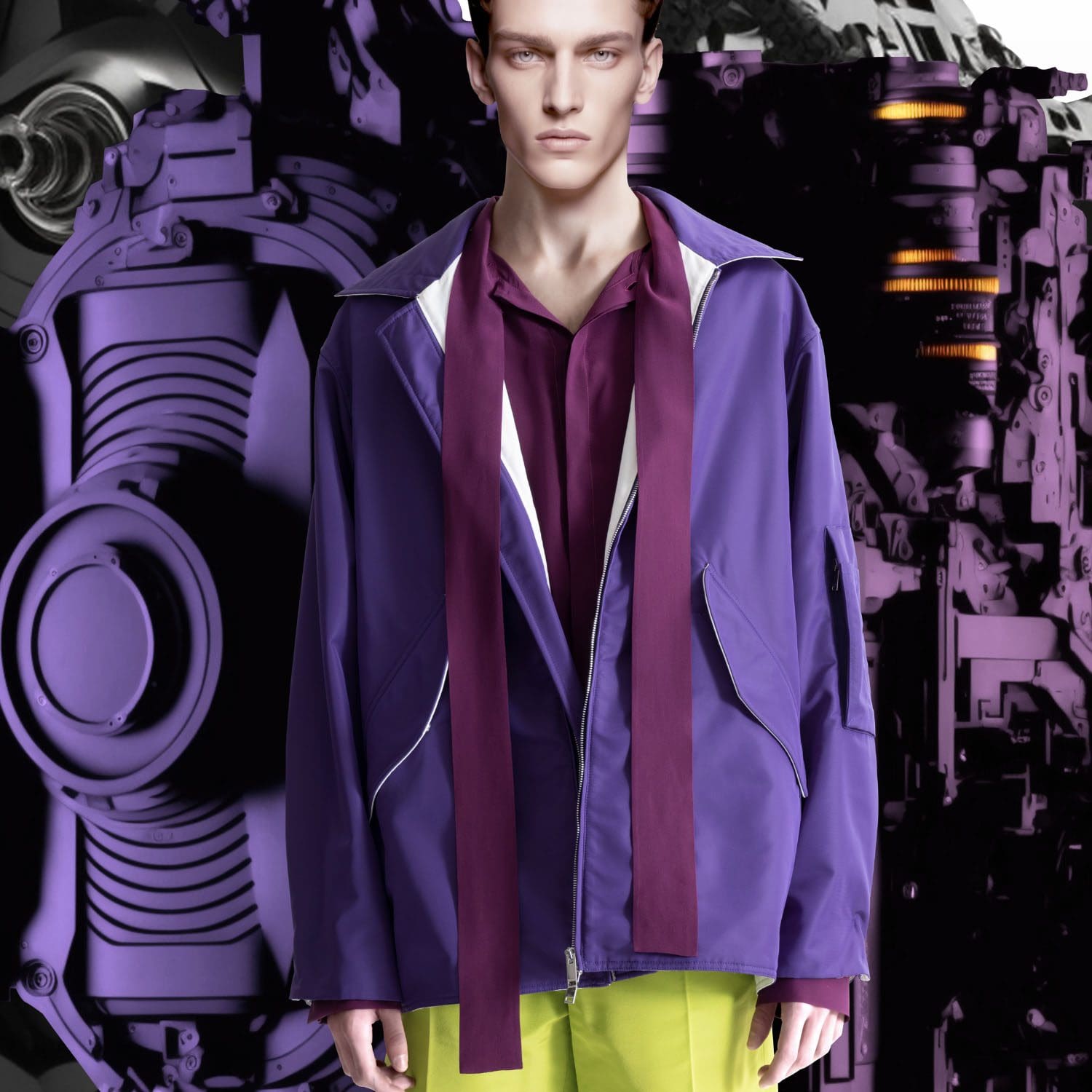 • Maison Valentino has always celebrated beauty and artisanship. Beauty per se founds its roots in diversity, highlighting the identity of individuals of any age, gender or origin. Freedom of expression is the key concept.

• For the Creative Director, questioning all stereotypes that identify gender, has given us a great opportunity. Expressing romanticism, grace and one's individuality is the only way to treat femininity and masculinity in more conscious terms.

• We define by habit what is a men's item and what is a women's item, but, thinking of a masculine wardrobe today, it is important to develop and amplify determined codes, them being a jacket, a trouser or a lace shirt, regardless of who will be wearing it.

• The volumes, the colors and the proportions of clothing are the spaces where a body, of any gender or form, lives. A reflection on the creation of a new space, with a known structure, that can be explored by everyone.

• During the past twenty years, men have changed because the male figure, after centuries of immobility, has been put on the hot seat by the new role that women have taken on. This is the positive change that needs to be narrated. It is a way of being yourself. It is the most interesting thing that has happened in fashion in the last 20 years. Before that, freedom only seemed to exist in music (David Bowie). Looking at subcultures, Pierpaolo Piccioli looked at men's fashion through actors such as Mastroianni in Italian movies.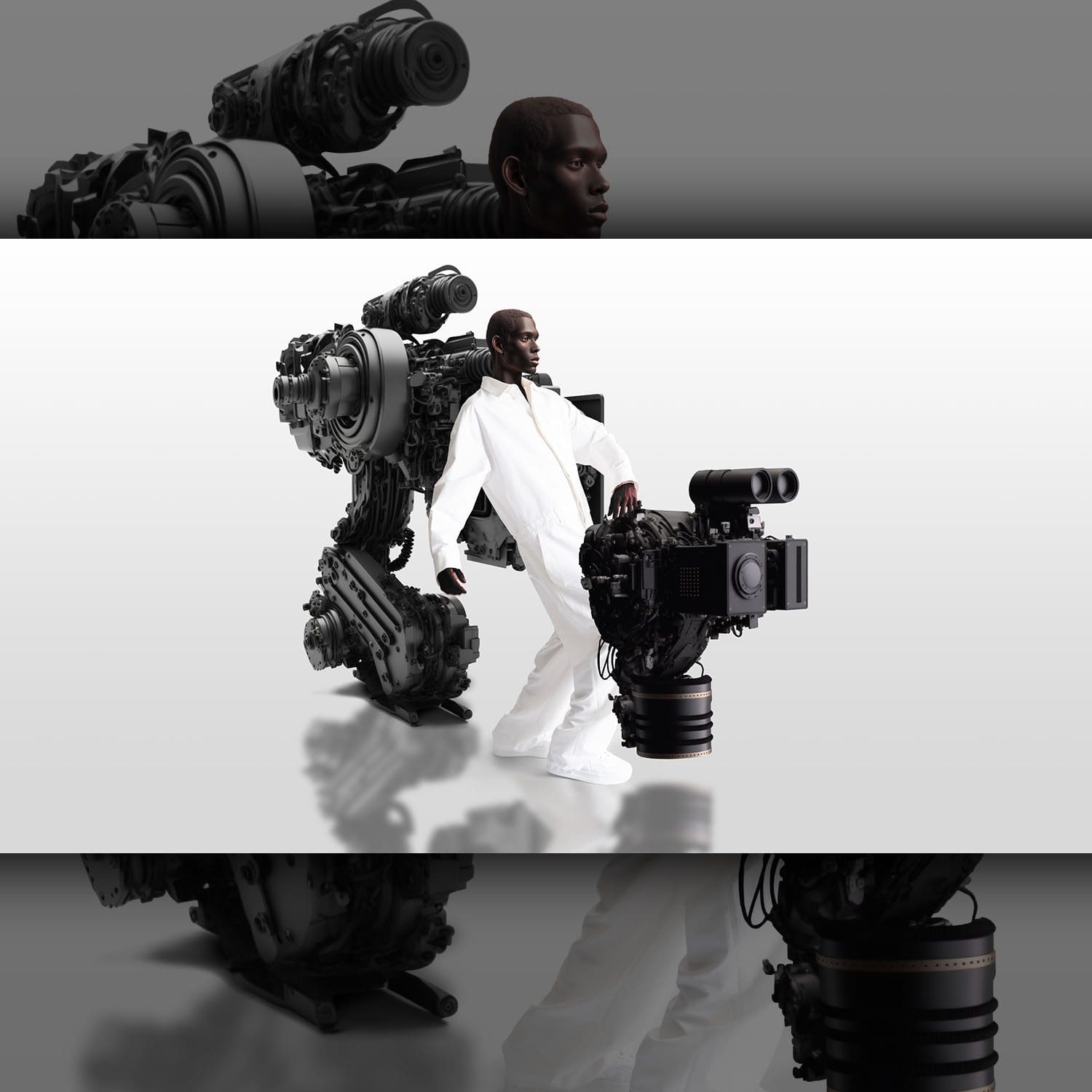 • Today men are free to be themselves, expressing their own identity even through clothing.
An introspection that has led to an inner change that makes them feel free to reveal their emotions proudly sharing their vulnerability while witnessing it as a strength. Clothing and fashion are a means that reflect the society we live in.
There is a new 'Tenderness' for men that can be romantic, nourished by different nuances and not necessarily defined by a unique "role".

• In this historic moment, there is a debate on the end of streetwear and the return of formalwear for men. Streetwear is not over. Formalwear has evolved from the 'bossy attitude' that has always characterized it. If the attitude changes, everything changes – it is a matter of perception.

• New generations have an incredible strength and assertiveness, they don't need to specify what they are wearing, they pick up what they like, whether it is, a men's or a women's piece. In the new generations there is more fluidity as well as self-awareness, and less rules.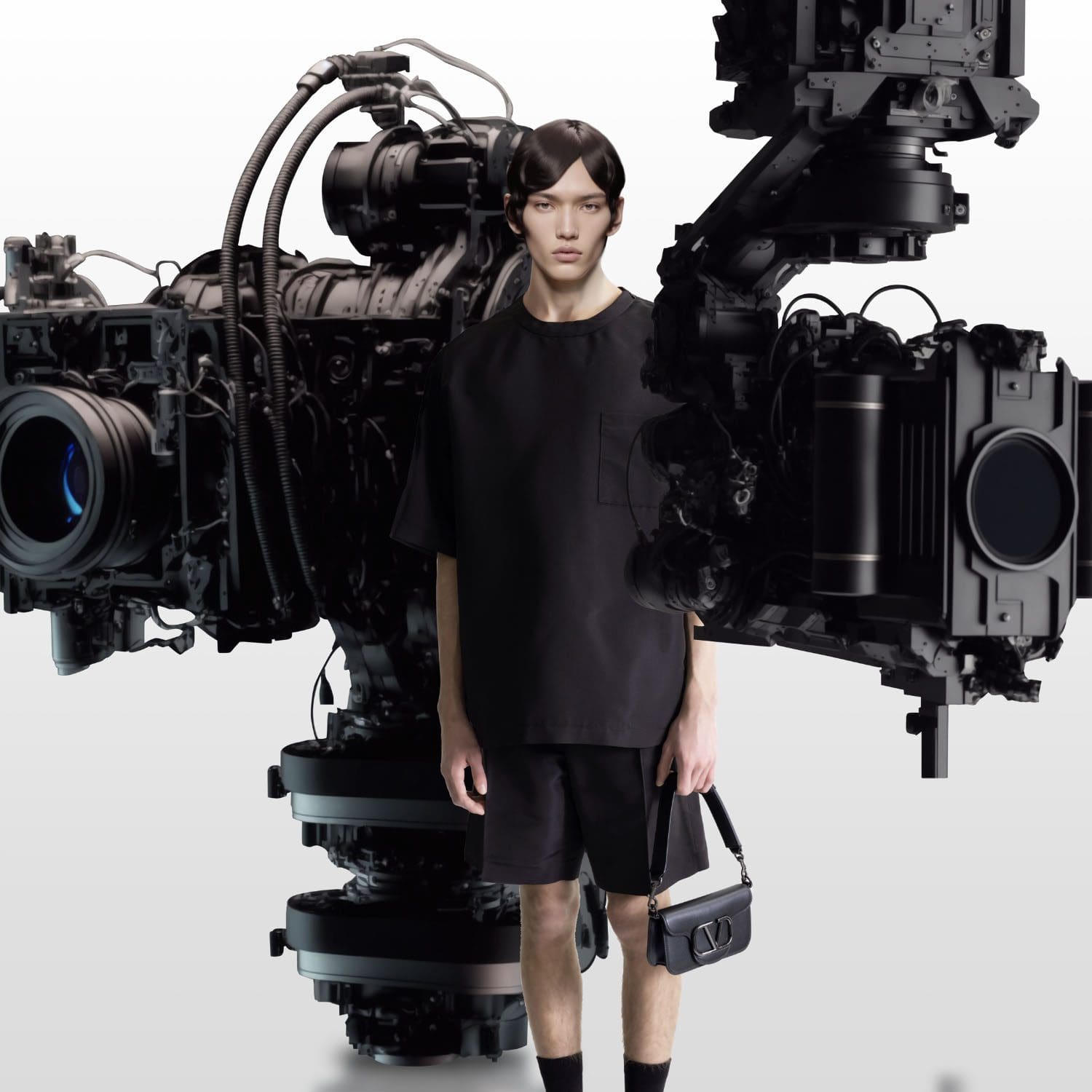 CREATIVE DIRECTOR MEN'S WARDROBE
Valentino is a brand where a man can find his whole wardrobe: tailoring, sneakers, shirts, and special pieces. The wardrobe of a man is made of authentic items you can interpret in a different way for today. It's important to give the pieces a real Valentino feeling but keeping the authenticity. A man's wardrobe is made of details.
• Tailoring and Couture are two things that resemble, but Couture is traditionally feminine whilst tailoring is traditionally masculine. Uniting these two approaches is like uniting two extremes. The extreme idea of masculinity with a tailor and the extravaganza of Couture creates a clash, a proposal that is conceived from a collision. The idea is the one of 'staining', in an unperceivable way, the sense of masculinity with Couture – which is the maximum expression of femininity: the purpose is to create a new kind of effortlessness in tailoring.
• The essence of Couture: Rituals and processes of Couture are an exaltation of the human being: they are timeless. This non-belonging to time made Creative Director think that gender shouldn't be a limitation, but an added value. Inclusivity and equality are not just words, but actions that must be taken. This is the thought to cross gender borders. It is a celebration of humanity.
DiVas Valentino – the research of authenticity led to the selection of a number of individuals who perfectly express the values of individuality and diversity. The goal is to enrich the Maison community, through the voices of interesting human beings coming from different countries and cultures.
MAISON VALENTINO ESSENTIALS COLLECTION NOTES
The Maison Valentino Essentials feature a selection of timeless yet continuously evolving iconic staples, becoming codes of the creative vision and portraying the dynamic nature of a versatile men's wardrobe.
Essentials are founded in shapes and structures, unfolding in different color and fabric variations: a selection of items that become immediate to the codes of the Maison yet represented through a contemporary approach, embracing an alive attitude connected to today's world. Sartorial tradition is expressed through the detailed composition of the garments, conveyed in an indispensable stylistic vocabulary.
Recognizable statement pieces identify a wardrobe that represent characters and forms, creating a strong aesthetics and liberating the concept of personal identity. A re-signification of key elements enlightens a totally free and nonconformist expression, becoming a declaration of authenticity.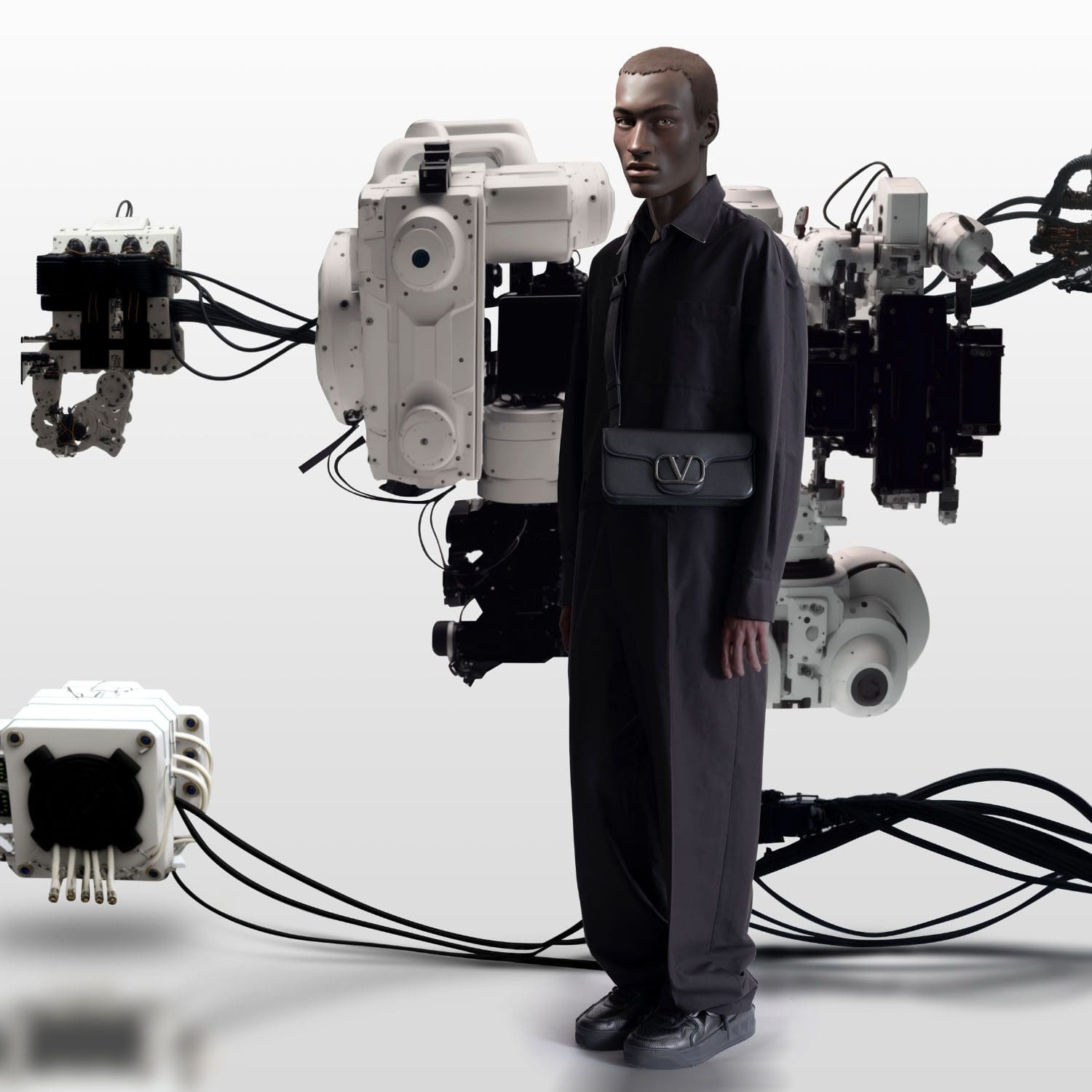 THE ELEMENTS
The core essentials of menswear are selected and envisioned by the Creative Director Pierpaolo Piccioli building a personal yet universal wardrobe. Jackets, foulard shirts, pants, outerwear, pajamas and jumpsuits all embody the craftmanship of the Maison, moved by an instinct of destructuring and reconstructing, according to experimental gestures that add iconicity to the pieces. Fits are relaxed and fluid, sizes – presented also on the labels as I, II, III – become unisex and collective.
Total black options with a touch of white as an element of contrast which intervenes harmoniously on emblematic details, such as the inside of the bomber jacket, the bowling shirt piping, the coats facing and the foulard of the shirts. Additionally, layering is enhanced and boosted by the use of solid and intense color tones, inspired by the Couture eccentric color palette.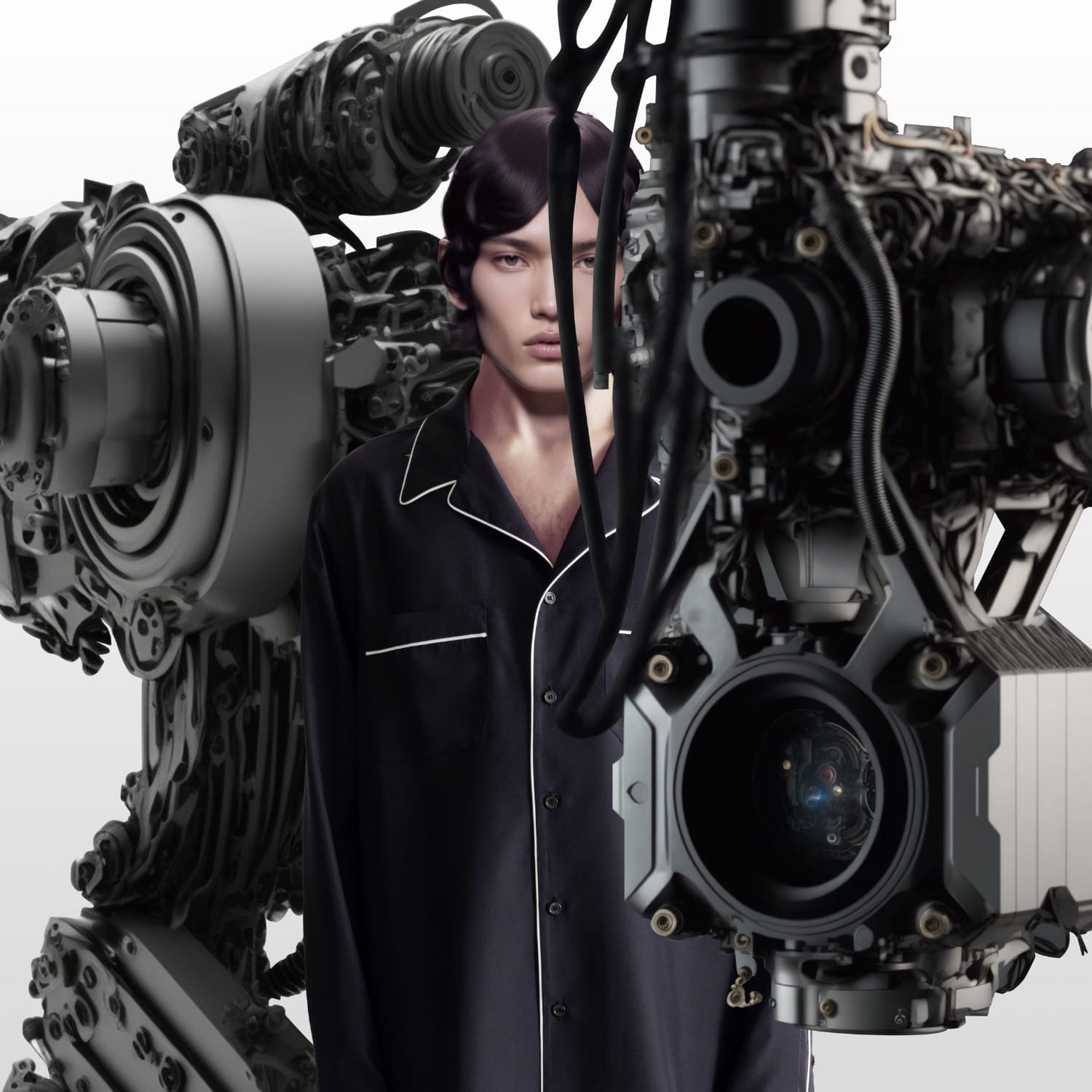 • Jacket
Oversized fit, lightness and versatility to create modern looks, paired with either long pants or shorts, as a disruptive element, in a fashion formal approach. First introduced during the Valentino Collezione Milano Spring/Summer 2021, always present since then.
The internal white lining – a reference to the Maison's tailoring, a citation of the sartorial canvas with which the draft of the suit is made – is distinctive and in contrast with the exterior.
• Pajamas
A signature of the Maison: a key adaptable statement item that allows a free expression of identity. The polished silk fabric has been declined for many seasons both in monotone options as well as with archive prints, while the classic black version is enriched by sophisticated white piping details.
• Outerwear: coats, bombers and anoraks with soft oversized yet rational shapes. Volumes are born and built with the workmanship of the Couture structure.
Urban and transversal feels, interpreted in new fabrics.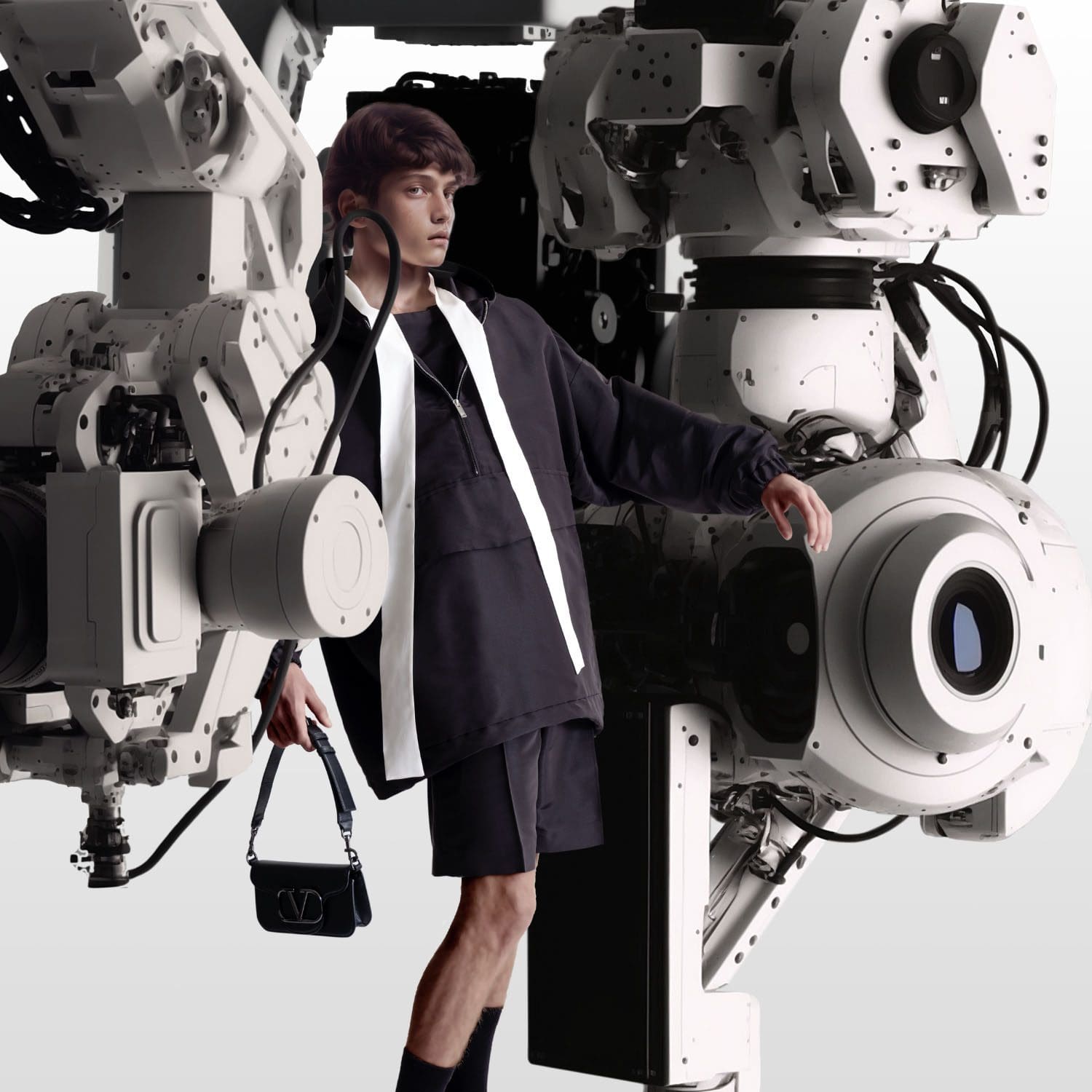 • Foulard shirts, presented in the Valentino Rendez-Vous Spring/Summer 2022 collection, have become an iconic piece featuring typical elements of the Maison, such as solid colors and refined fabrics. A free and loose foulard amplifies the freedom of movement.
The t-shirt embodies the starting point of the creative process, unfolding the fundamental essentiality of the wardrobe.
Bowling shirt, a diverse variation of the pajama shirt in a semi-over bowling fit, detailed with a contrasting white collar. A recognizable Valentino staple.
• Jumpsuit
A personal distinctive uniform with an urban feel, marked by a striking bold character.
A model already presented in past collections, lately revealed on the Unboxing Valentino Spring/Summer 2023 show runway introduces the distinctive Toile Iconographe pattern in menswear, with a celebration of the VLogo.
VALENTINO GARAVANI ACCESSORIES
To complete and complement the essential wardrobe, the looks are proposed with distinctive Valentino Garavani accessories, the Valentino Garavani Locò bag and Valentino Garavani One Stud XL sneakers.
• Valentino Garavani Locò bag
Total black variation with the VLogo Signature detail tone-on-tone.
The minimalist charm of a bag with an urban character, an aesthetic detail of essential functionality. This model embodies the process of re-signification and the evolution of the iconic codes of the Maison.
• Valentino Garavani One Stud XL sneakers
The iconic Valentino Garavani One Stud model is taken to new heights and re-imagined with an introduction of a platform sole characterized by a structured feel.
Studs here become one: a single, distinctive subtle sign of unconventional expressivity to define the Valentino community and its own romantic, punk and not conformist attitude.
Posted from Paris, Le Marais, France.