Tag:
Fashion Metaverse
Fashion Metaverse
First Metaverse Magazine idea belongs to Eleonora de Gray, Editor-in-Chief of RUNWAY MAGAZINE. Web3 magazine is offering to the readers new interactive experience based on new technologies Web3. This project launched in July 2, 2022 exclusively for Runway Magazine readers (Date when the service was first rendered under the trademark – First Use In Commerce). And public launch dates September 20, 2022.
Benefits of web3 magazine
We are a Web3 magazine or Metazine, we created the concept, an innovation – how media can involve and what media can become in Web3, as we experiment with new forms of storytelling, interactivity and engagement using 3d environments, decentralized protocols and smart contracts.
We empower readers as they can participate in the magazine "making".
The software we use permits us to create Metaverse / Web3 magazine, and can offer improved data privacy for readers, as this software does not rely on centralized servers or platforms that can collect and monetize personal information.
The software we use can provide more transparency for readers, as it can verify the authenticity, provenance and ownership of digital content.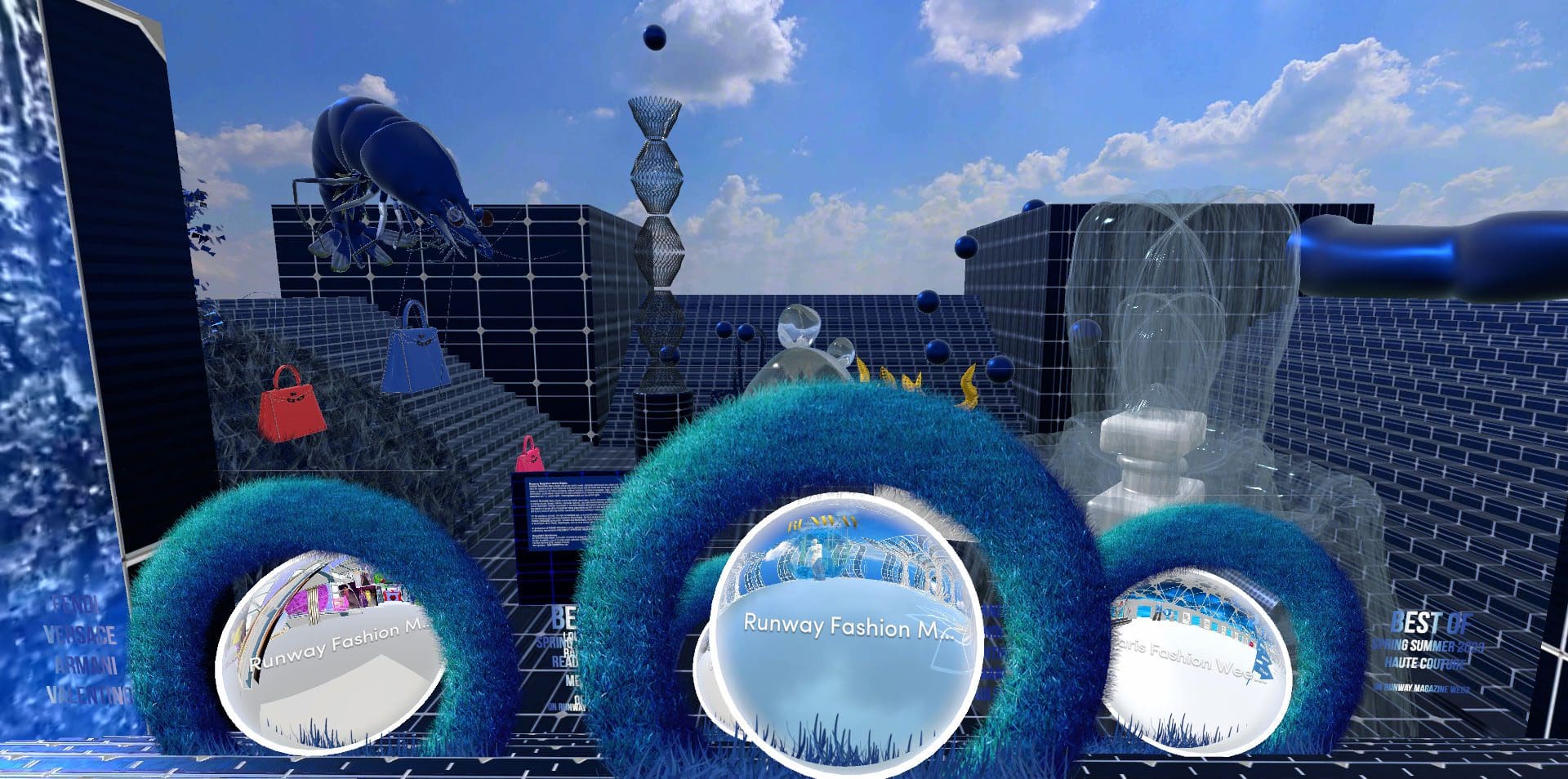 Runway Magazine Fashion Tale Web3: Versace, Michael Kors, Fendi, Dolce Gabbana, Moschino. New Immersive experience.
Runway Metaverse is an Web3 version of Runway Magazine. Since July 2, 2022 our magazine went to Metaverse it all.