Thierry Mugler died at age 73With great sadness we announce the passing of a genius, an artist Thierry Mugler. My mind and my feelings are scattered by this loss. Tribute by Eleonora de Gray, Editor-in-Chief of RUNWAY MAGAZINE.
We are devastated to inform about passing of a great artist, designer, who invented fashion for 50 years ahead. His looks from 1980s and 1990s created modern fashion. Already 4th generation of the designers are inspired by his work. His inventions, his creative transformation of objects from daily live into fashion items were ingenious.
Last September 2021, we all were so happy to see Thierry Mugler during his fabulous exhibition Couturissime opened in Paris. This exposition is still open in Paris.
Read Thierry Mugler's biography HERE. My mind and my feelings are scattered by this lossMe and my team send many warm thoughts to his loved ones, and specially to Jean-Baptiste Rougeot, who's been so close for many years.
I'm throwing away some thoughts, images…. it's just feeling…. May he will be happy in his new adventure. God bless this great spirit.
This is one of the most his spectacular collections. See all looks Thierry Mugler Fall Winter 1995-1996 HERE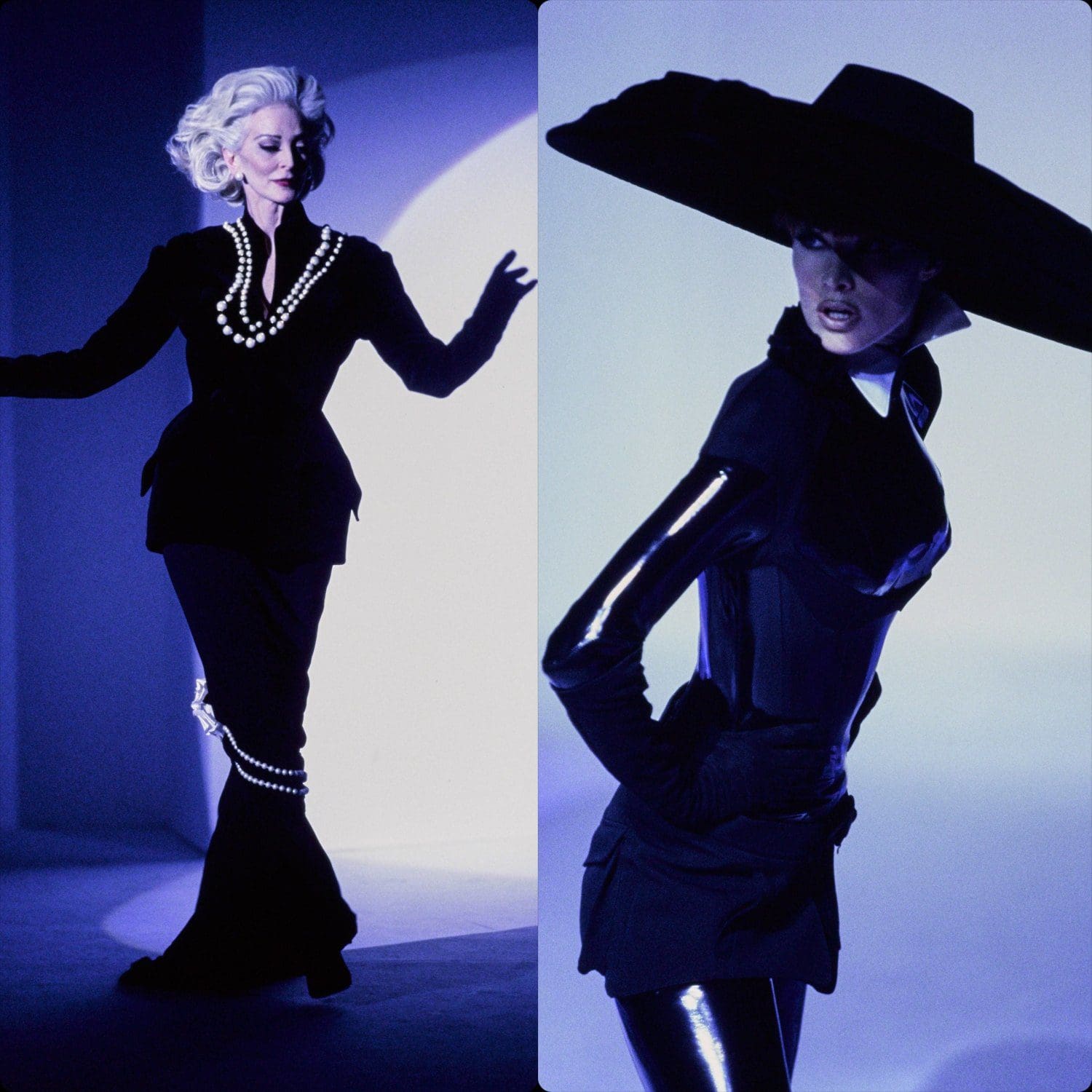 "The Insects" – this collection brought to Thierry Mugler enormous success. No one seen anything like this before, not in fashion, not in art, not in cinema! See all looks of Thierry Mugler Spring Summer 1997 "The Insects" HERE.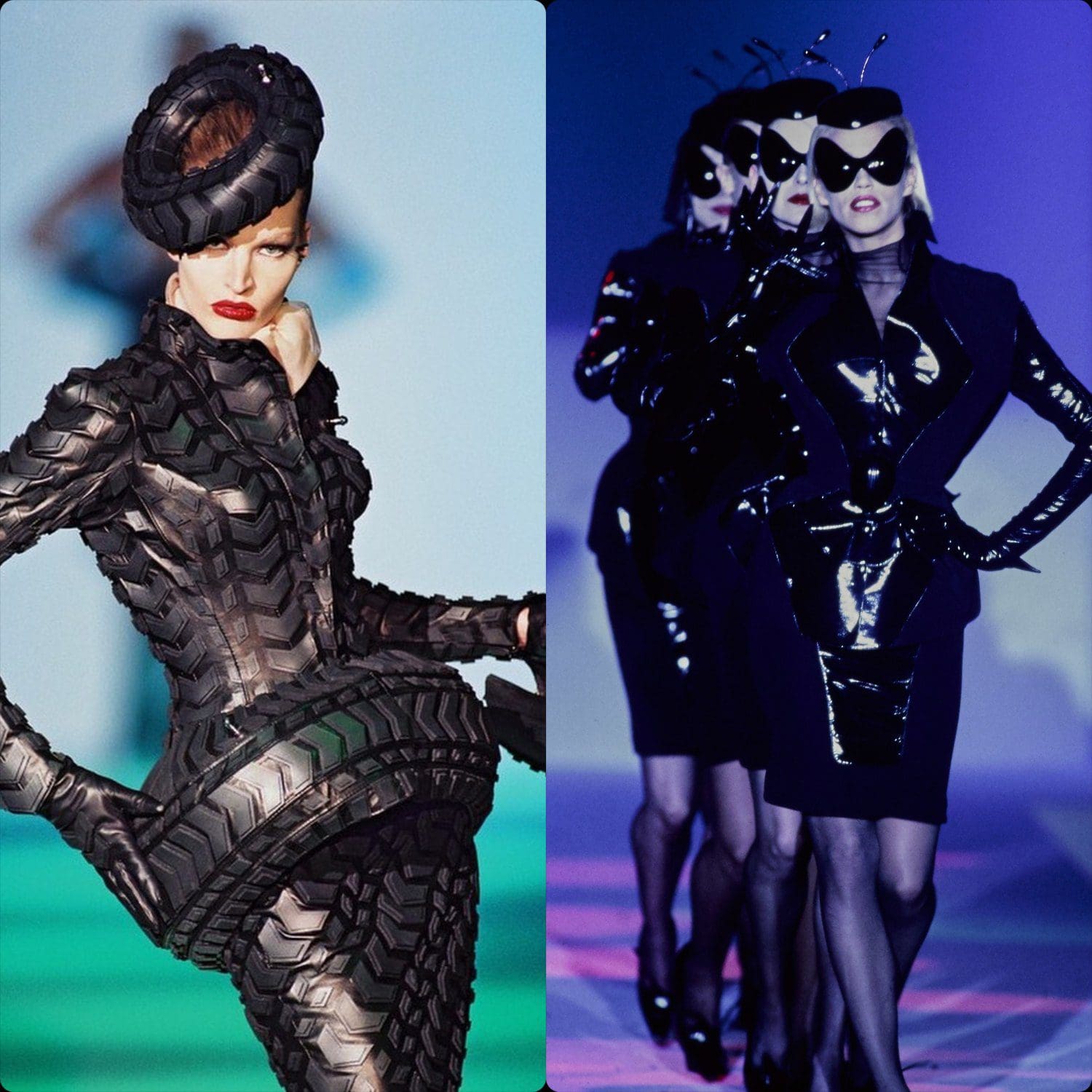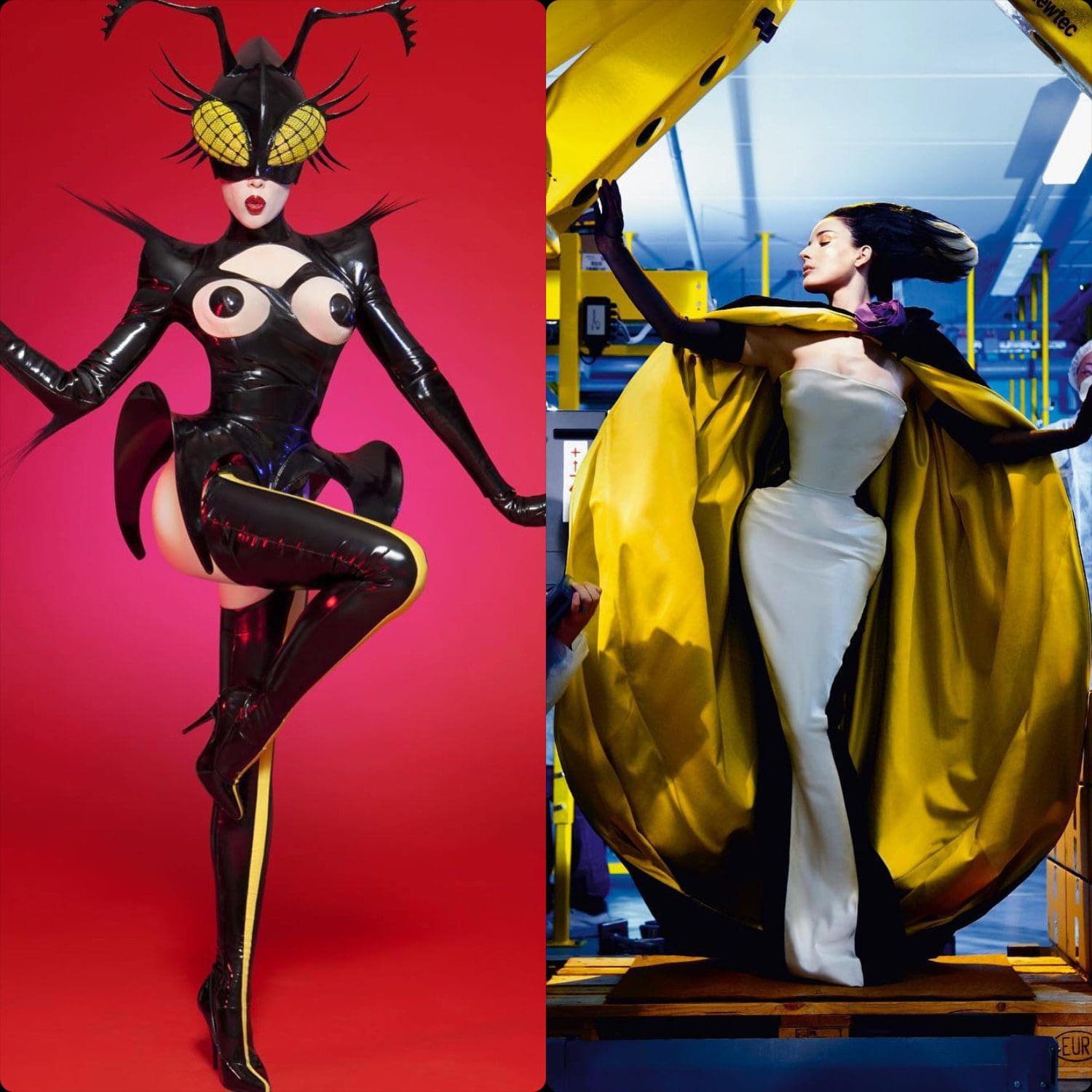 Thierry Mugler had this passion to the photography. See some of his best work as a photographer.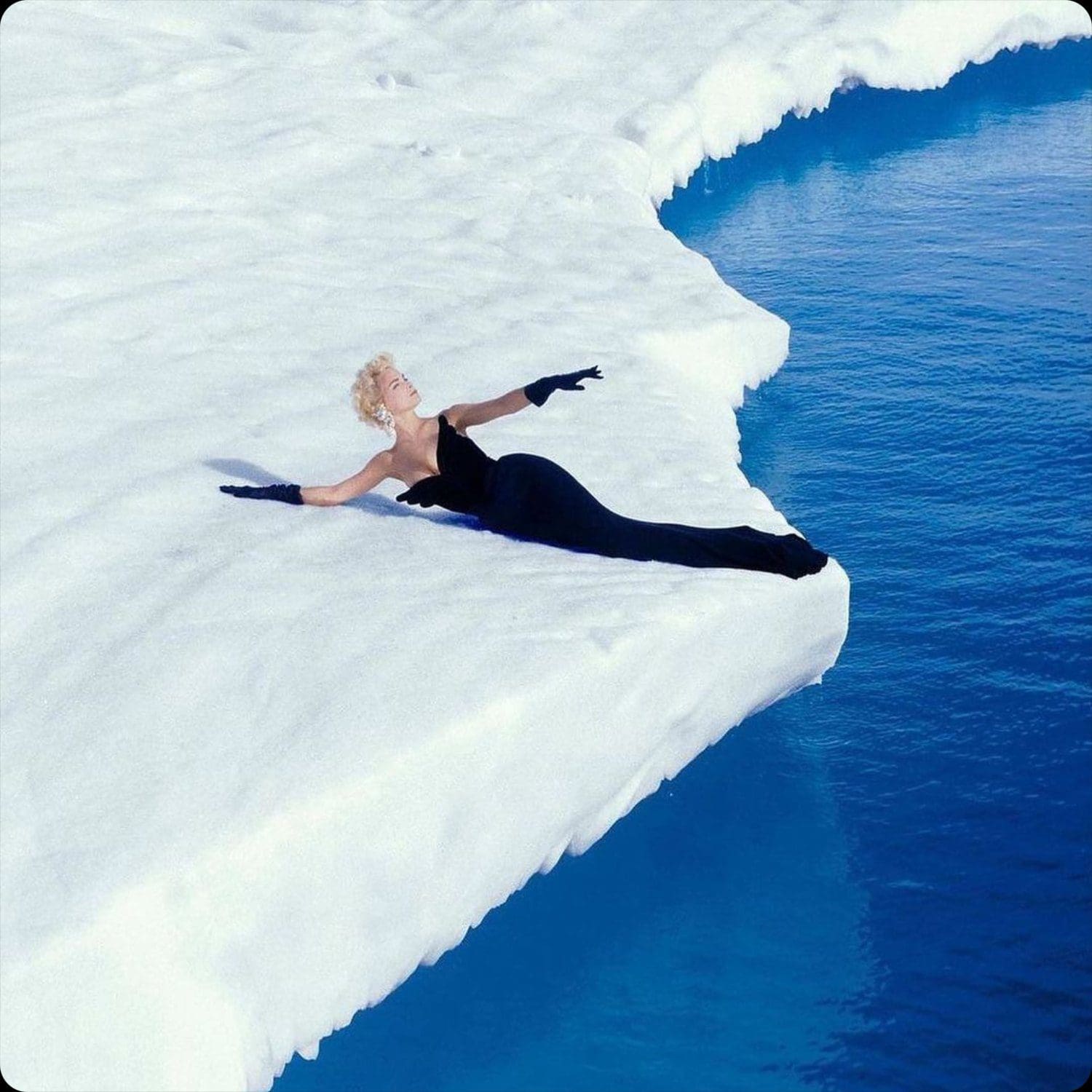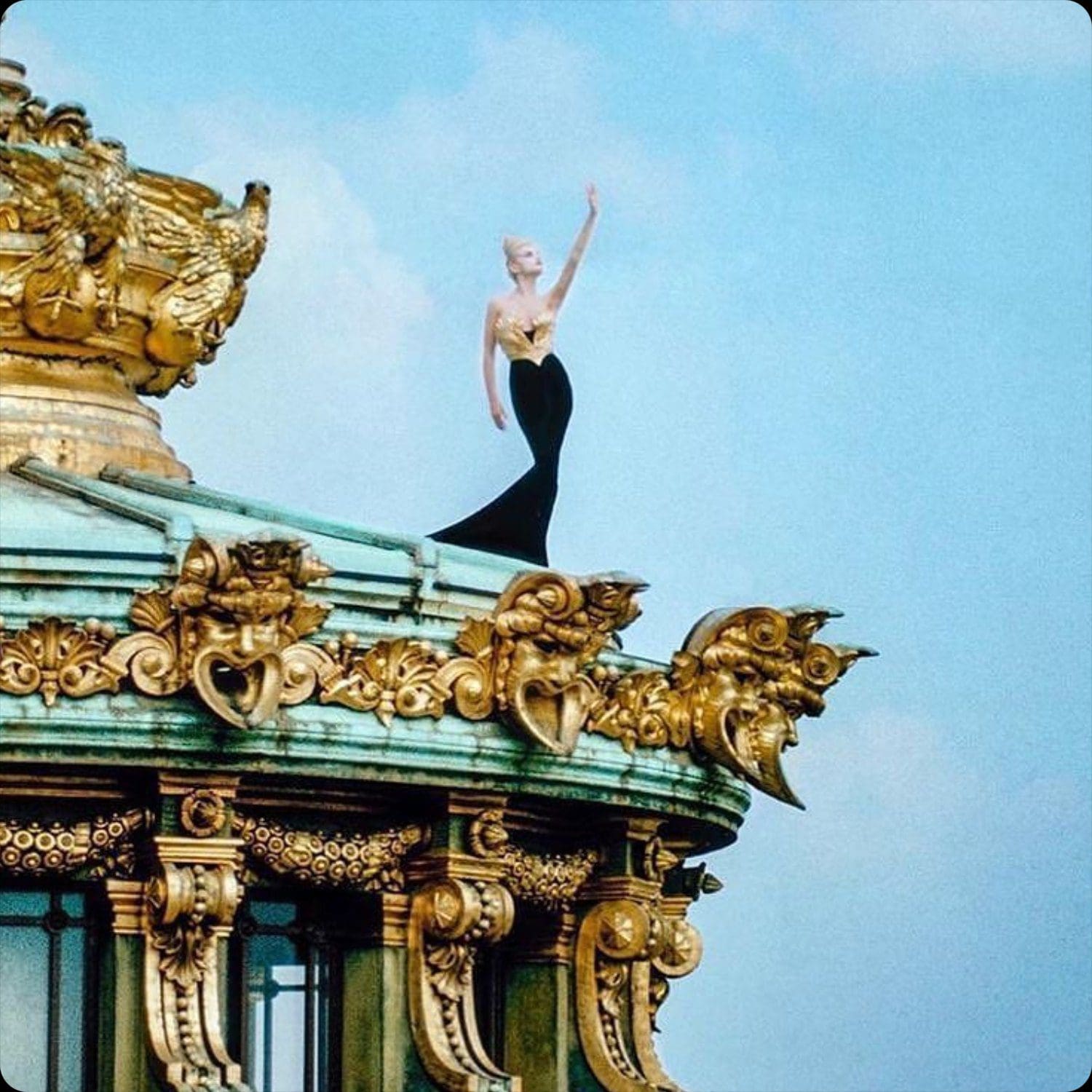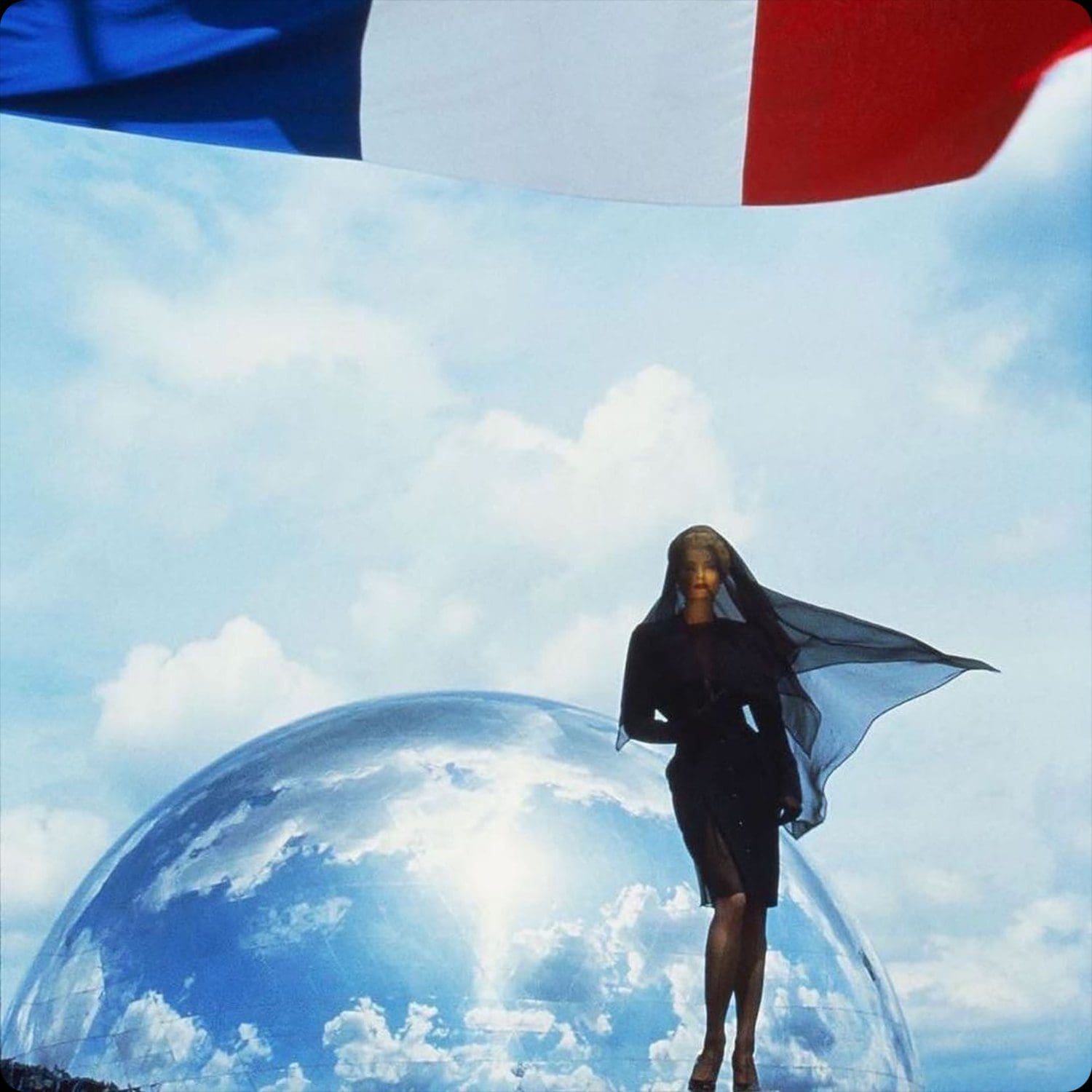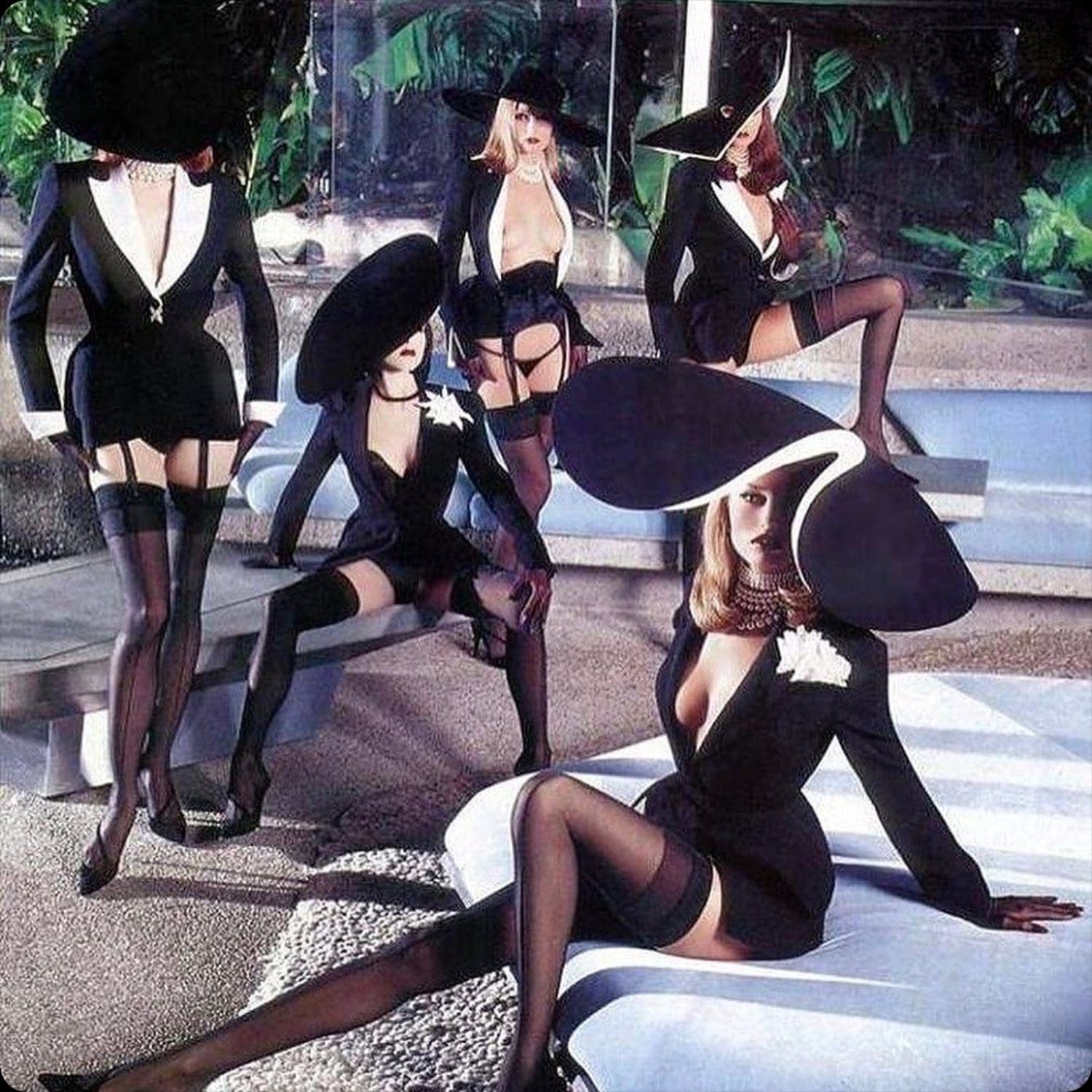 Something resent. Jeremy Scott, creative director of Moschino paid homage to Thierry Mugler:
"So sad to hear the passing of another one of fashion's greats Thierry Mugler his singular vision of icy perfection, pop culture humor doused with old Hollywood glamour was an infectious fashion concoction that i admired. I was fortunate enough to see one of his shows in person when i had just started to make a name for myself in Paris. I brought a copy i owned of his book of photography that i cherished and asked him to sign it for me after the show. He was so magnanimous and generous with his words of encouragement to me. I will cherish my autographed copy of his book and the moments we spent together forever 💔
Let us hope that in 2021 when Jeremy Scott presented Moschino Spring Summer 2022 collection to public he paid homage to Thierry Mugler when he remade his Burger bag from 1997.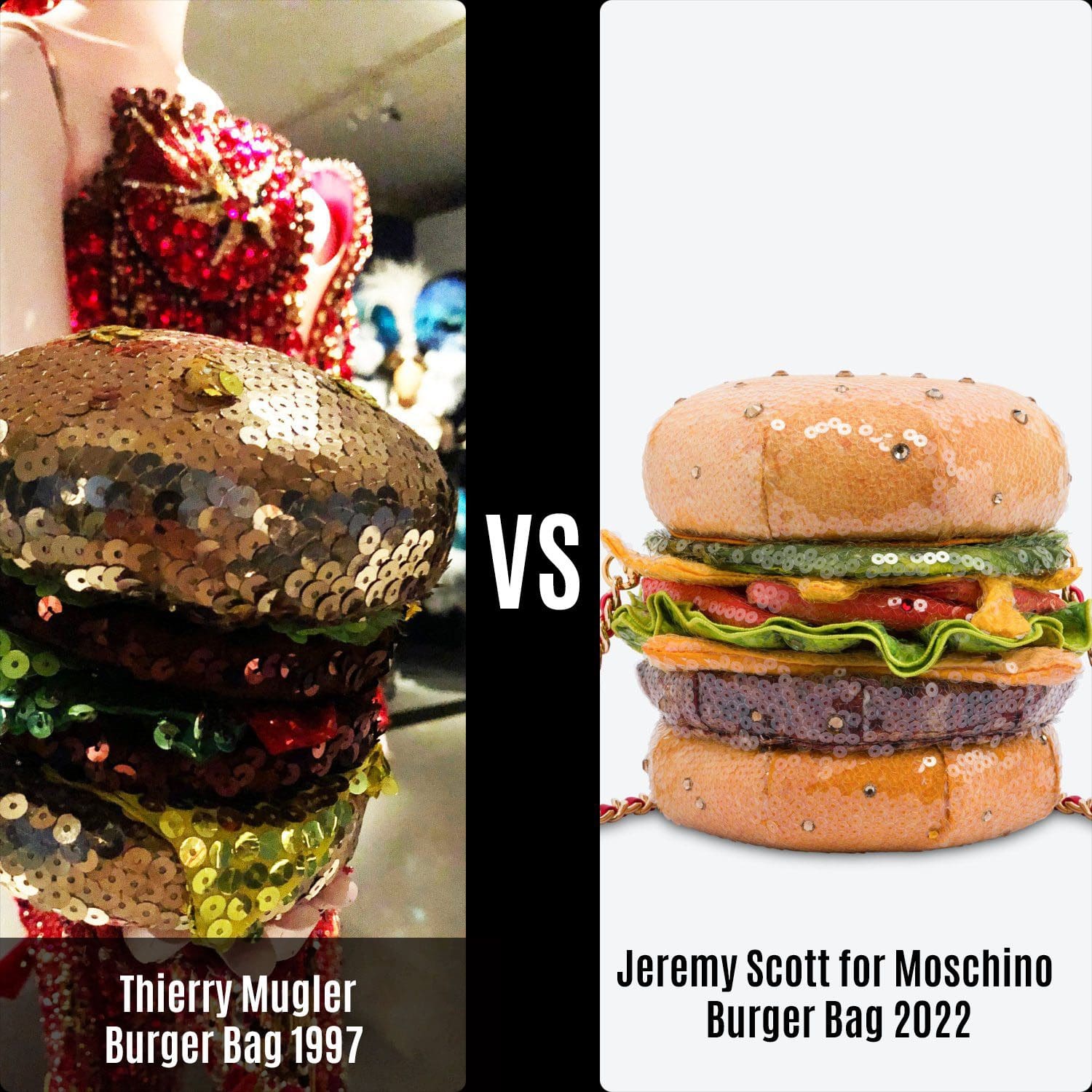 My thoughts are going back to this opening of the exhibition Couturissime. Thierry Mugler was so full of energy, so happy, he had so many projects to take care ahead.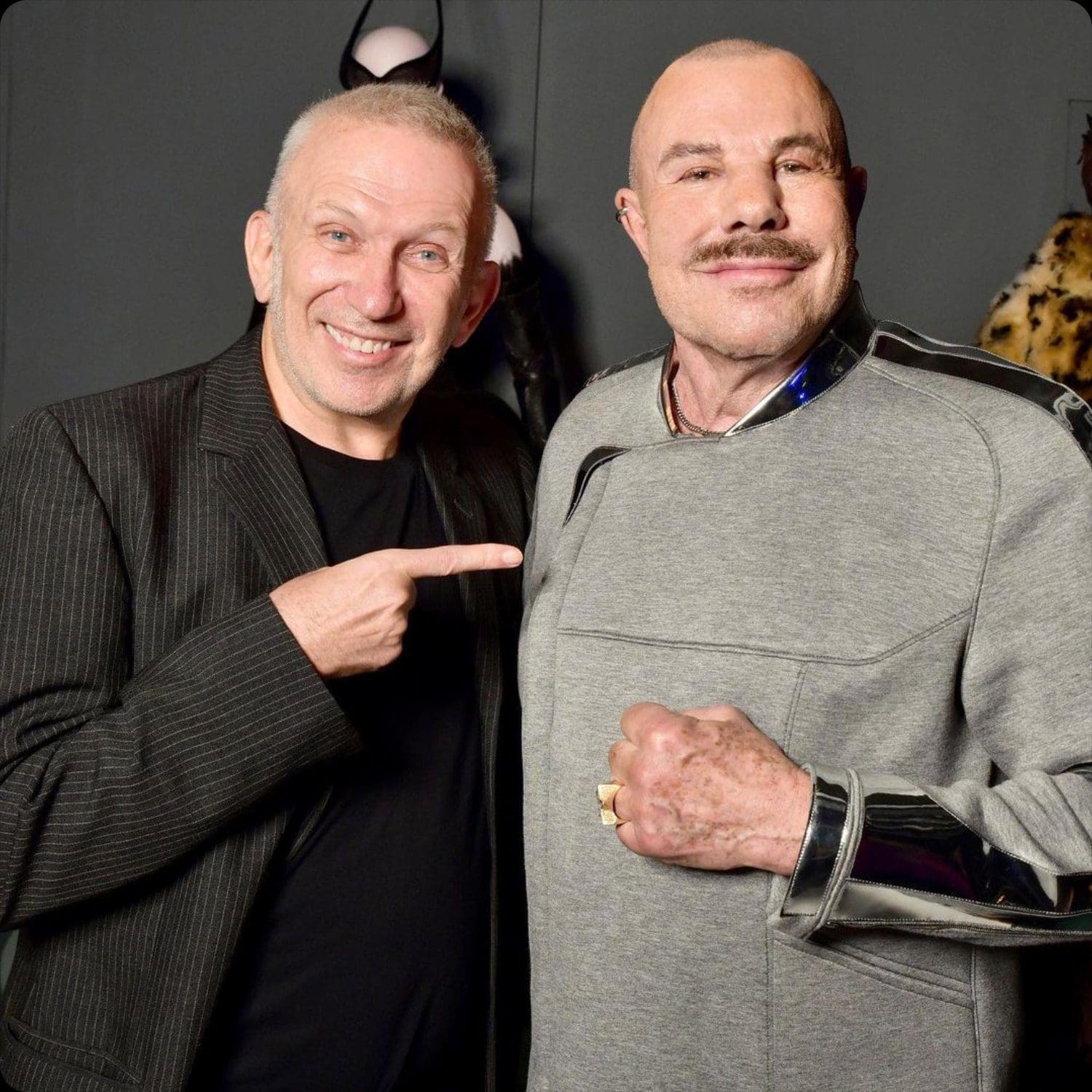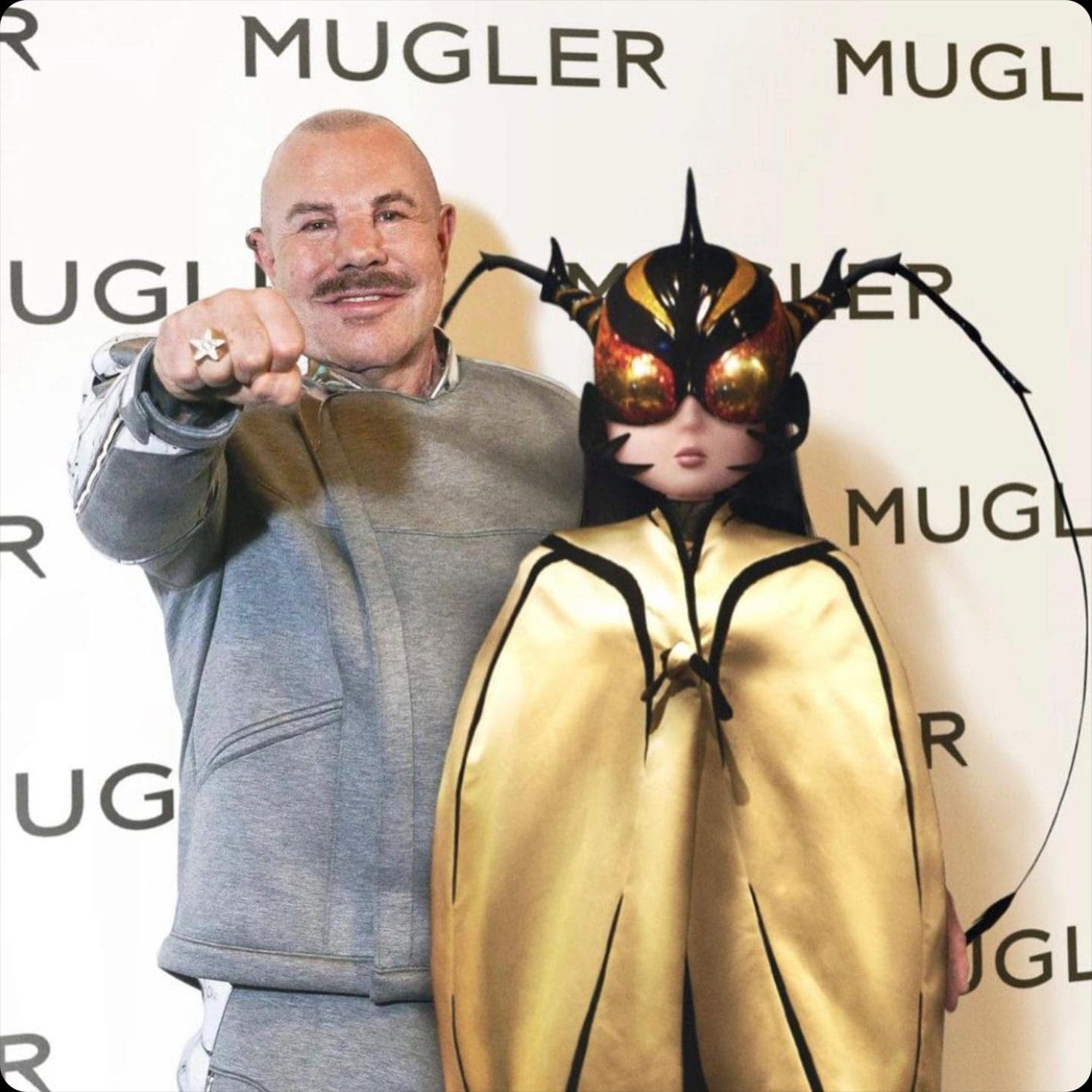 See photos from Thierry Mugler Couturissime – expo in Paris
With all our love to Thierry Mugler 💔
Posted from Paris, Le Marais, France.