Fashion Icon Audrey Hepburn by RUNWAY MAGAZINE ®
Audrey Hepburn born Audrey Kathleen Ruston was a British actress, model, dancer and humanitarian. Recognized as a film and fashion icon. She was ranked by the American Film Institute as the third-greatest female screen legend in Golden Age Hollywood and was inducted into the International Best Dressed List Hall of Fame. Born in Ixelles, a district of Brussels, Hepburn spent her childhood between Belgium, England and the Netherlands.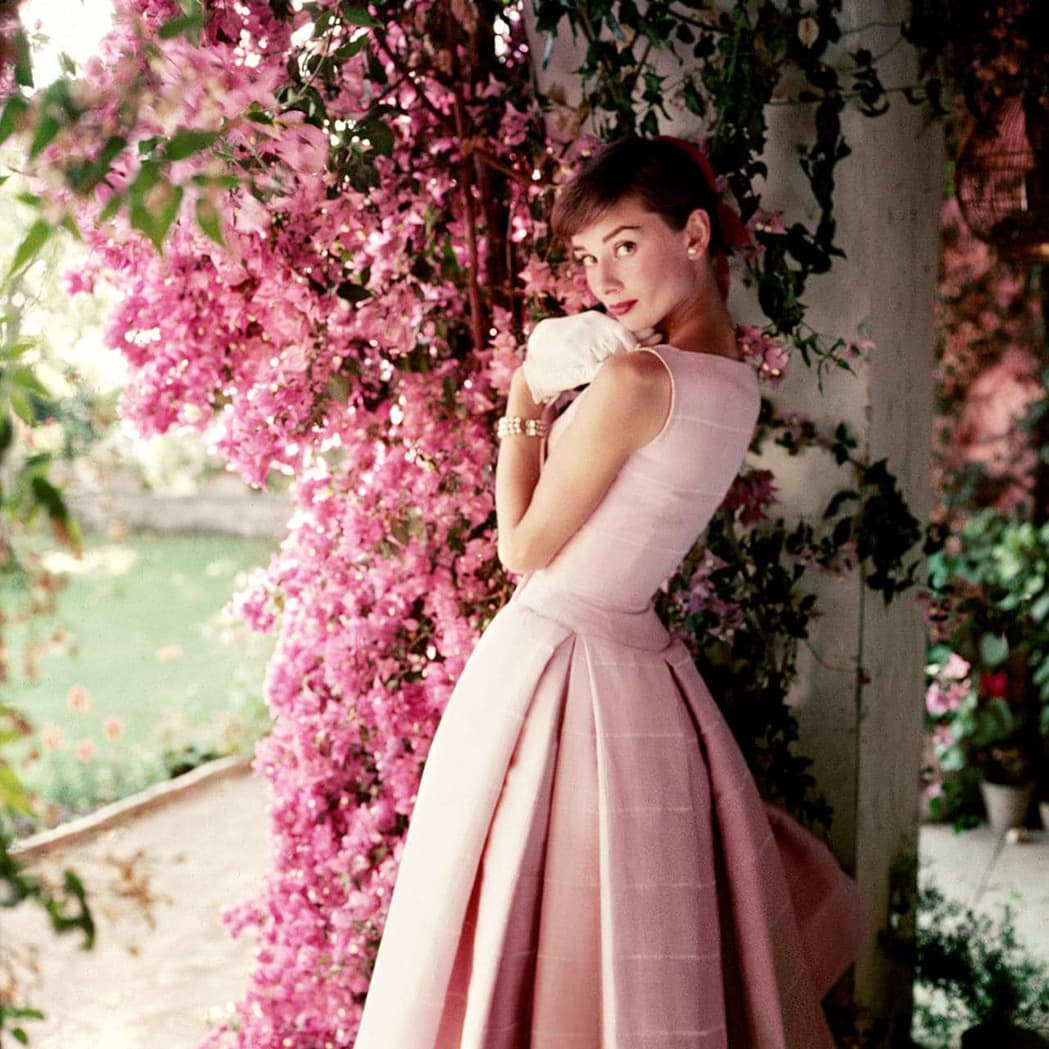 Audrey Hepburn starred in the 1951 Broadway play Gigi after being spotted by French novelist Colette, on whose work the play was based. She shot to stardom for playing the lead role in Roman Holiday (1953), for which she was the first actress to win an Academy Award, a Golden Globe and a BAFTA Award for a single performance. The same year Hepburn won a Tony Award for Best Lead Actress in a Play for her performance in Ondine. She went on to star in a number of successful films, such as Sabrina (1954), The Nun's Story (1959), Breakfast at Tiffany's (1961), Charade (1963), My Fair Lady (1964) and Wait Until Dark (1967), for which she received Academy Award, Golden Globe and BAFTA nominations. Hepburn won a record three BAFTA Awards for Best British Actress in a Leading Role. In recognition of her film career, she was awarded the Lifetime Achievement Award from BAFTA, the Golden Globe Cecil B. DeMille Award, the Screen Actors Guild Life Achievement Award and the Special Tony Award. She remains one of the 12 people who have won Academy, Emmy, Grammy and Tony Awards.
Breakfast at Tiffany's (1961)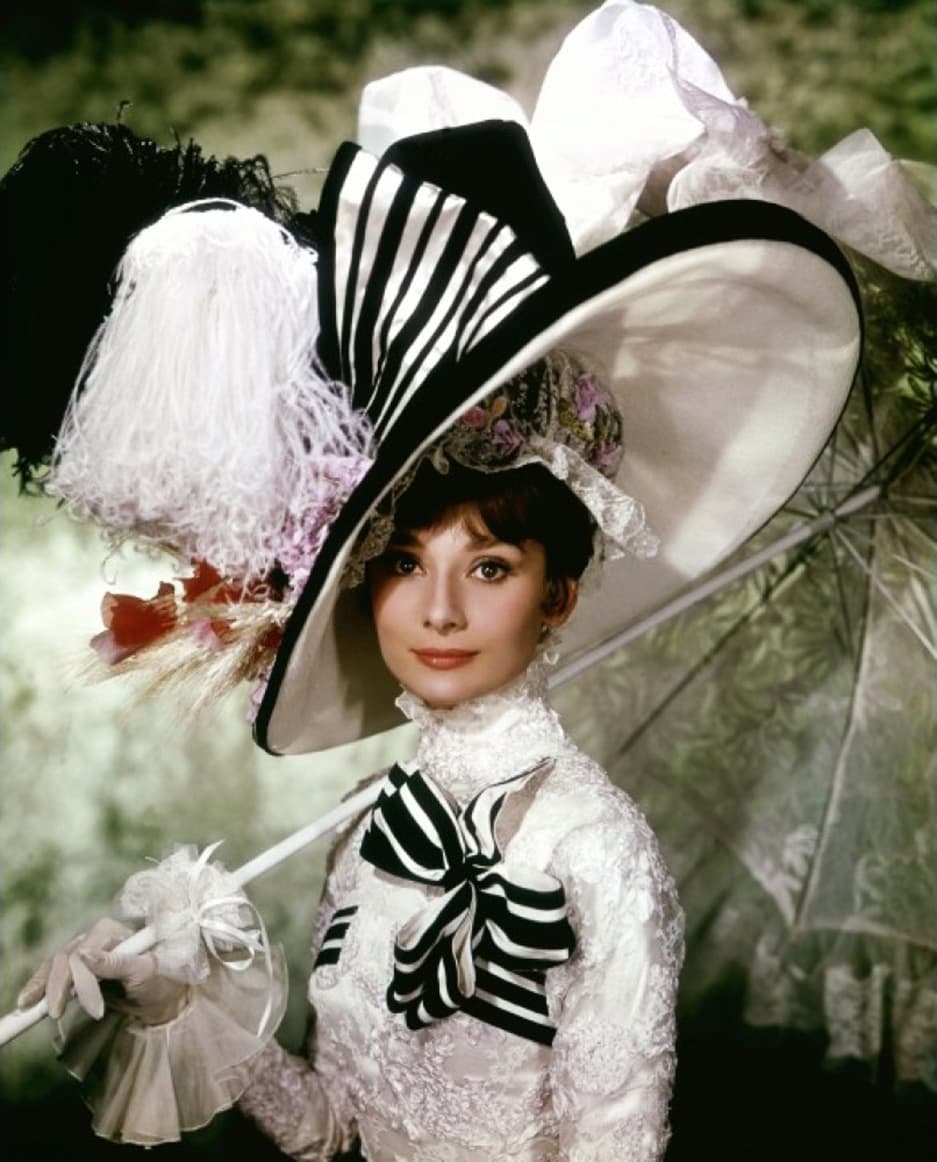 My Fair Lady (1964)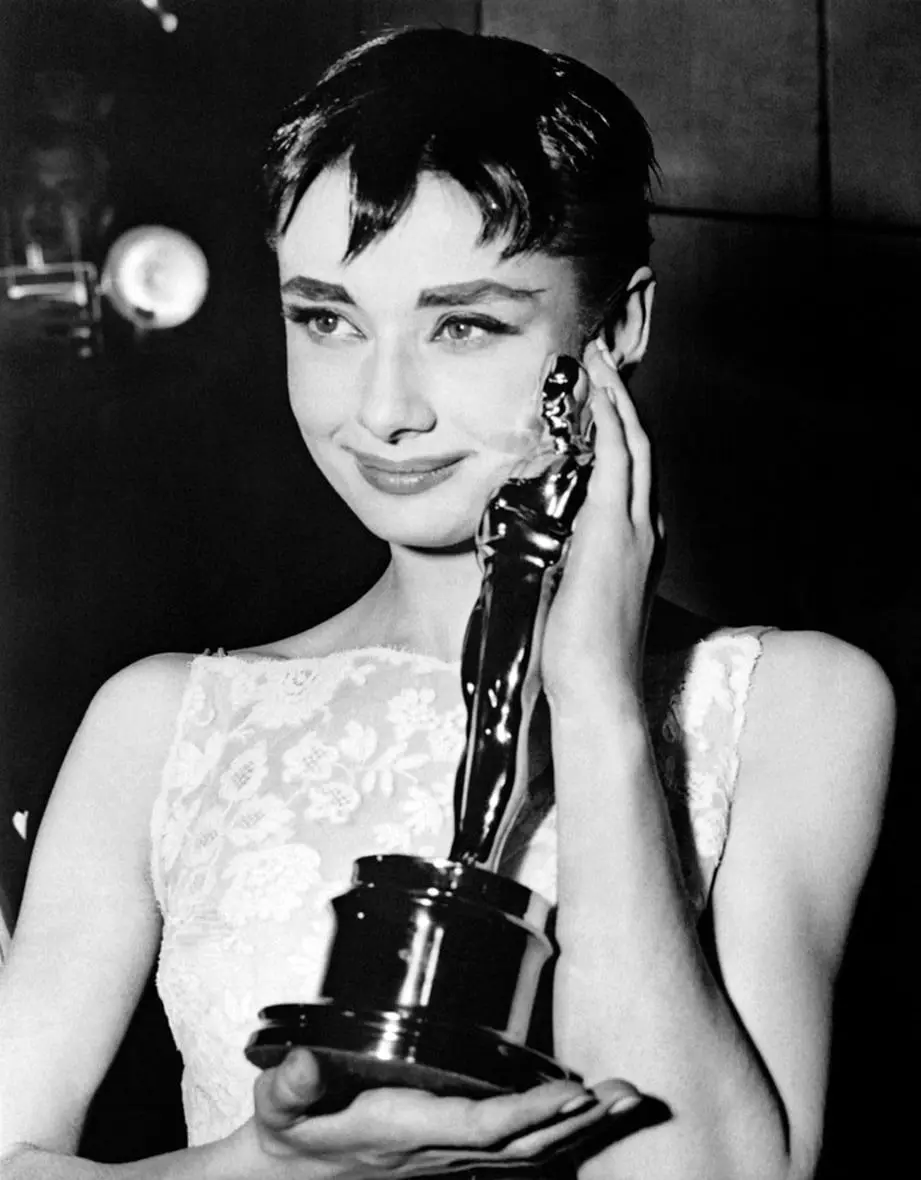 Crédits : ARCHIVE / INP / AFP
Audrey Hepburn devoting much of her later life to UNICEF. She had contributed to the organisation since 1954, then worked in some of the poorest communities of Africa, South America and Asia between 1988 and 1992. She was awarded the Presidential Medal of Freedom in recognition of her work as a UNICEF Goodwill Ambassador in December 1992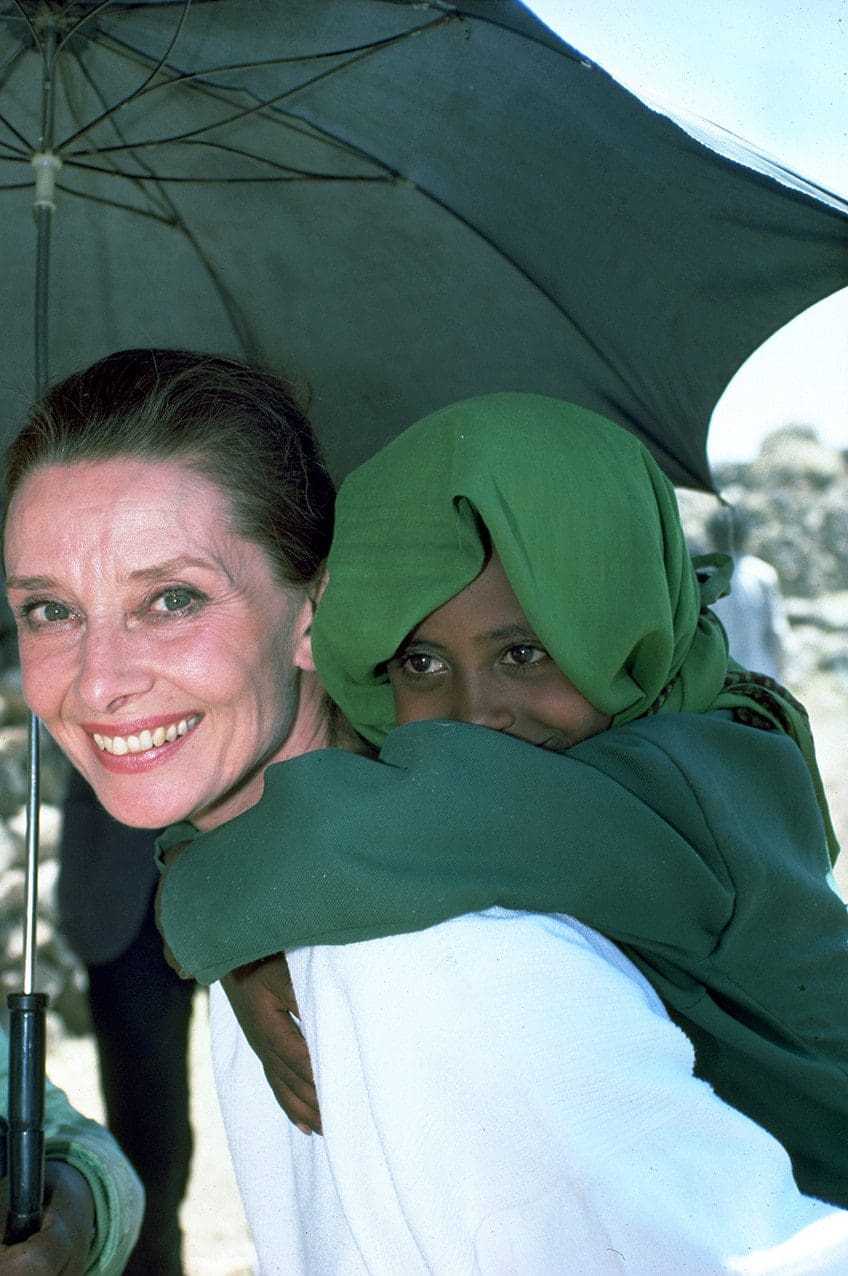 ETHIOPIA: UNICEF Goodwill Ambassador Audrey Hepburn smiles as she carries a child on her back,  under the shade of an umbrella, in the town of Mehal Meda in the northern part of the province of  Shoa. Ms. Hepburn was visiting a food distribution centre in the town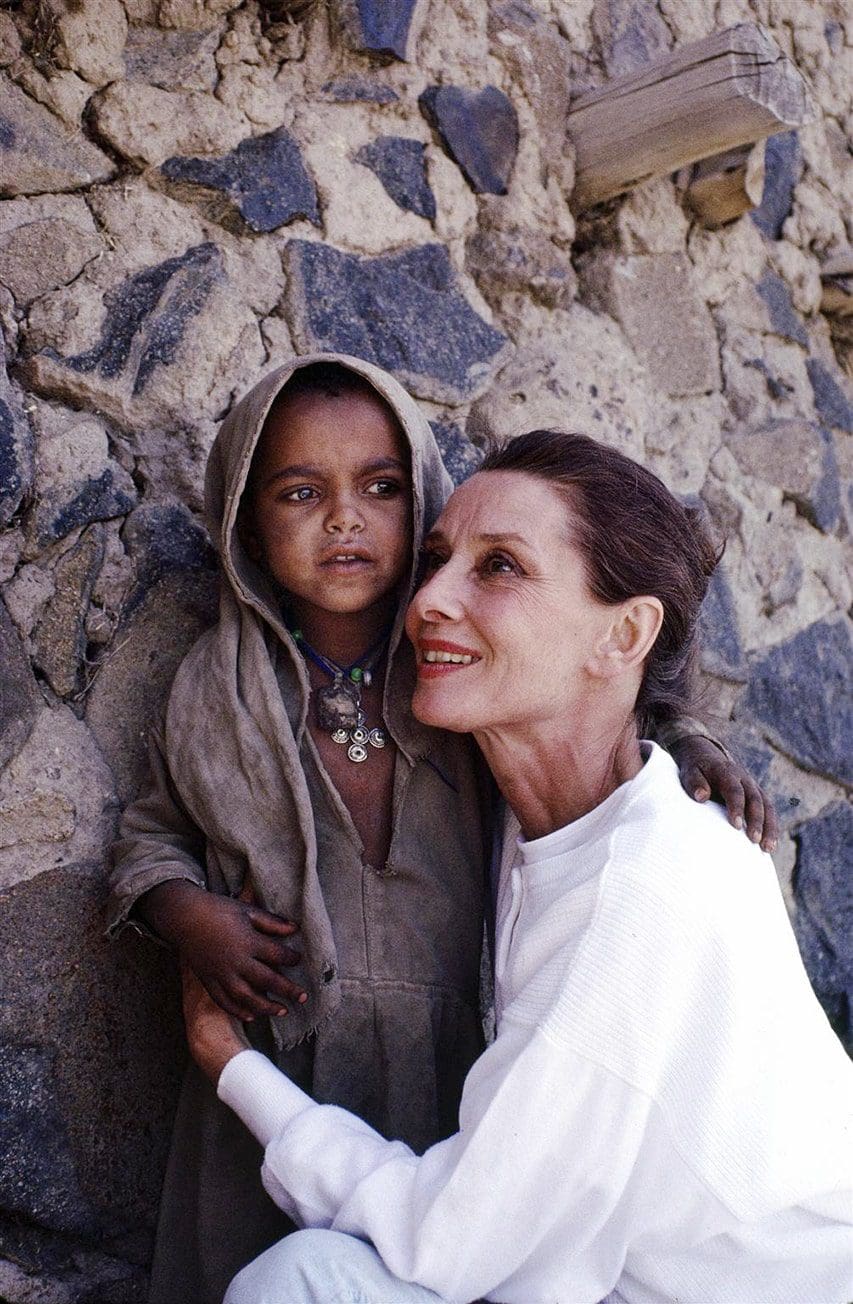 UNICEF Goodwill Ambassador Audrey Hepburn hugs a small girl who is standing in the shade of a large stone wall in the town of Mehal Meda in the northern part of the province of Shoa, Ethiopia. In 1988, internationally known film actor and UNICEF Goodwill Ambassador Audrey Hepburn travelled to Ethiopia on her first official UNICEF mission, to raise awareness of the impact of the continuing drought on the country's children and women. © UNICEF/NYHQ1988-0194/John Isaac
www.unicef.org
#officialrunwaymagazine #unicef #audreyhepburn #actress #oscar #givenchy #runwaymagazinenews #eleonoradegray #editorinchief #parisnewyorklosangeles #runwaymagazine