Giorgio Armani Prive Haute Couture Spring Summer 2023 "Commedia dell'arte". Story by Eleonora de Gray, Editor-in-Chief of RUNWAY MAGAZINE. Photo Courtesy: Giorgio Armani.
Breathtaking collection of Giorgio Armani is indeed highlight of this Haute Couture fashion week. Mirror, Mirror on the wall, who is most elegant of them all?.. Even Magic Mirror isn't able to answer it.
This collection is an imaginary dance, composed of lines, light and colours that vibrate delicately, as if refracted through a prism. This collection is a luminescent fantasy in which the clothes dance and shine. Small, jewelled jackets, long skirts, fluid trousers and sheath dresses that create seductive silhouettes of characters of Commedia dell'arte. Diamond motifs inspired by a painting of Harlequin and Colombina, perky maid, punctuate the surfaces with colourful geometries in peony pink, turquoise, emerald green and royal blue.
Explore collection of Giorgio Armani Prive Haute Couture in Web3 / Metaverse HERE.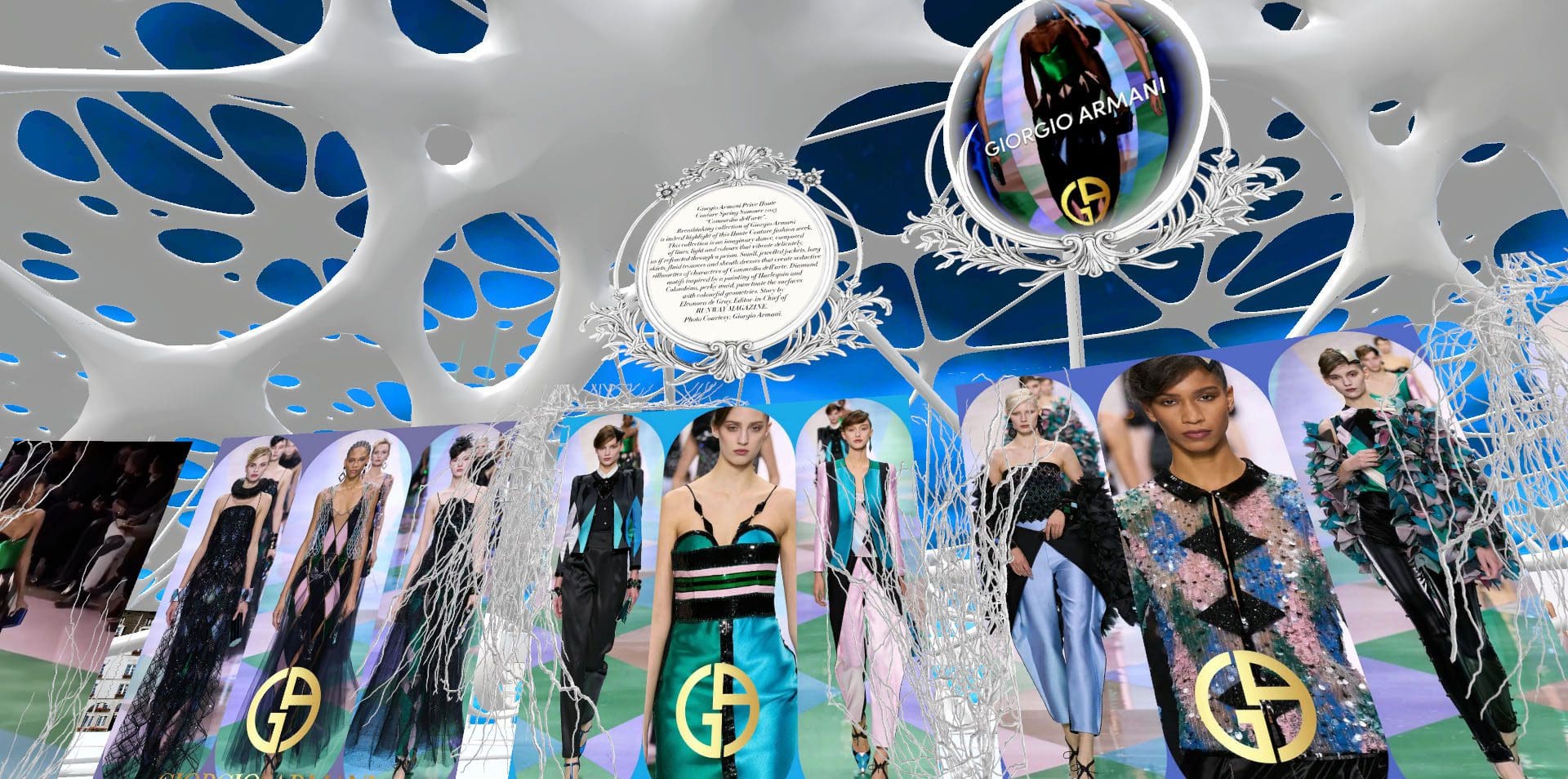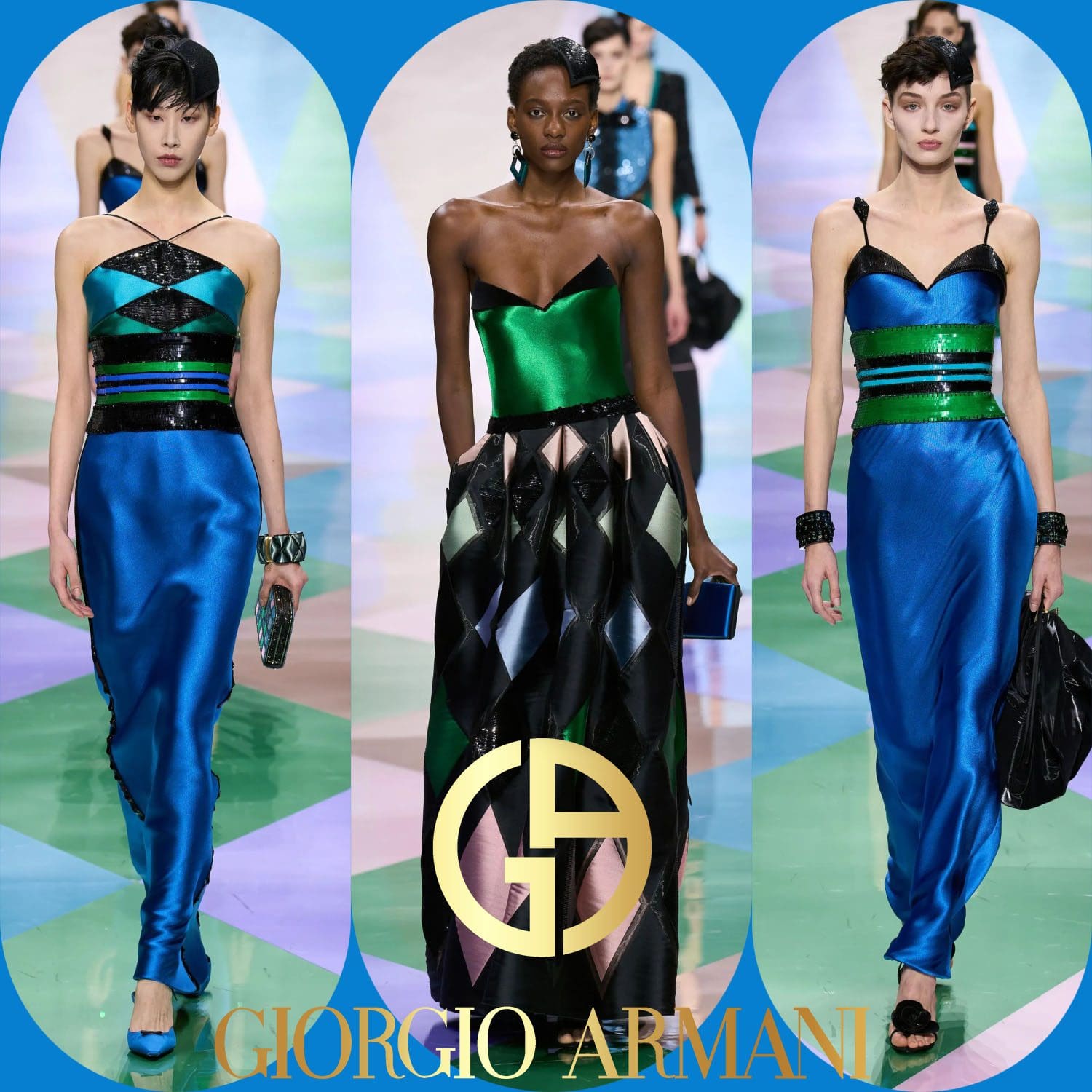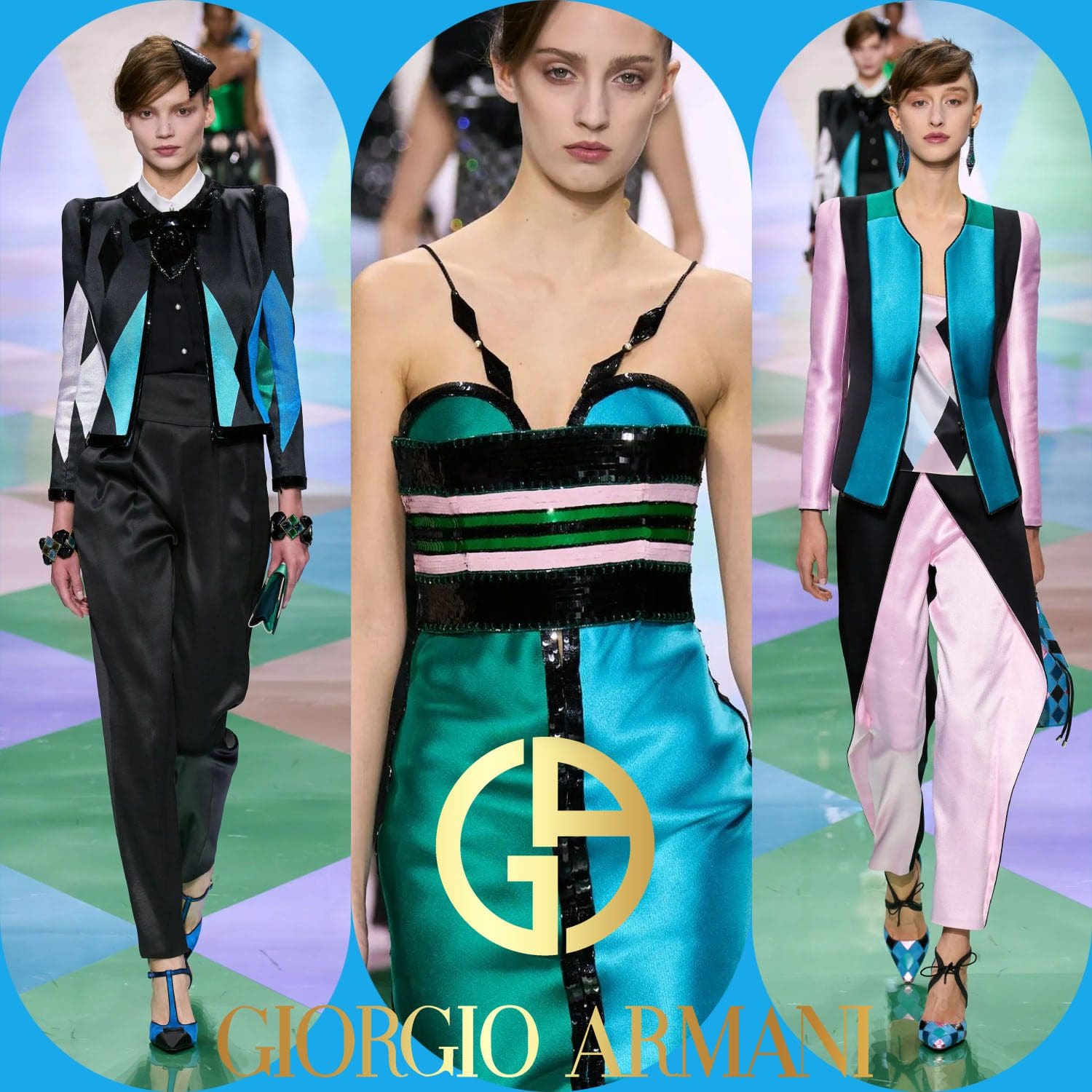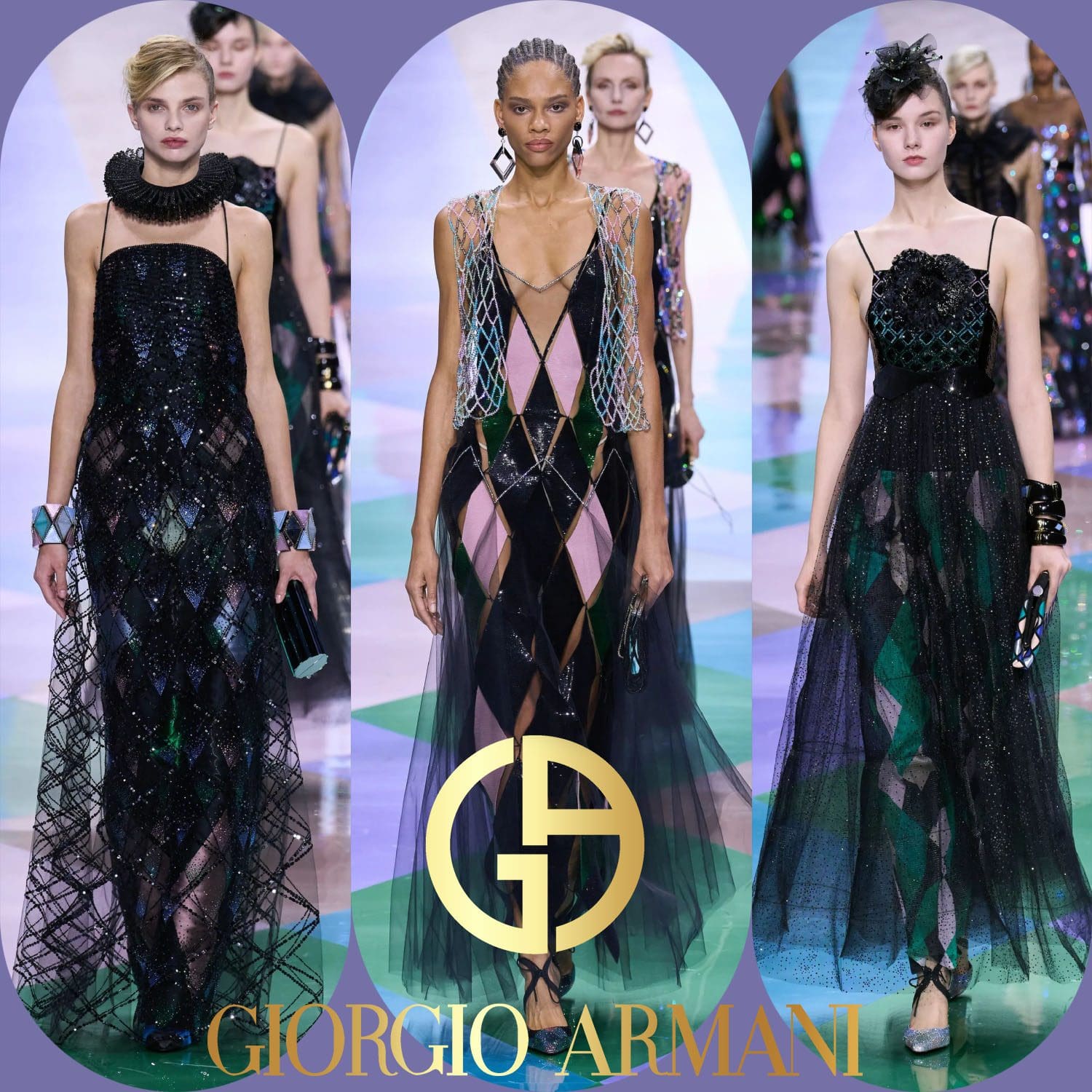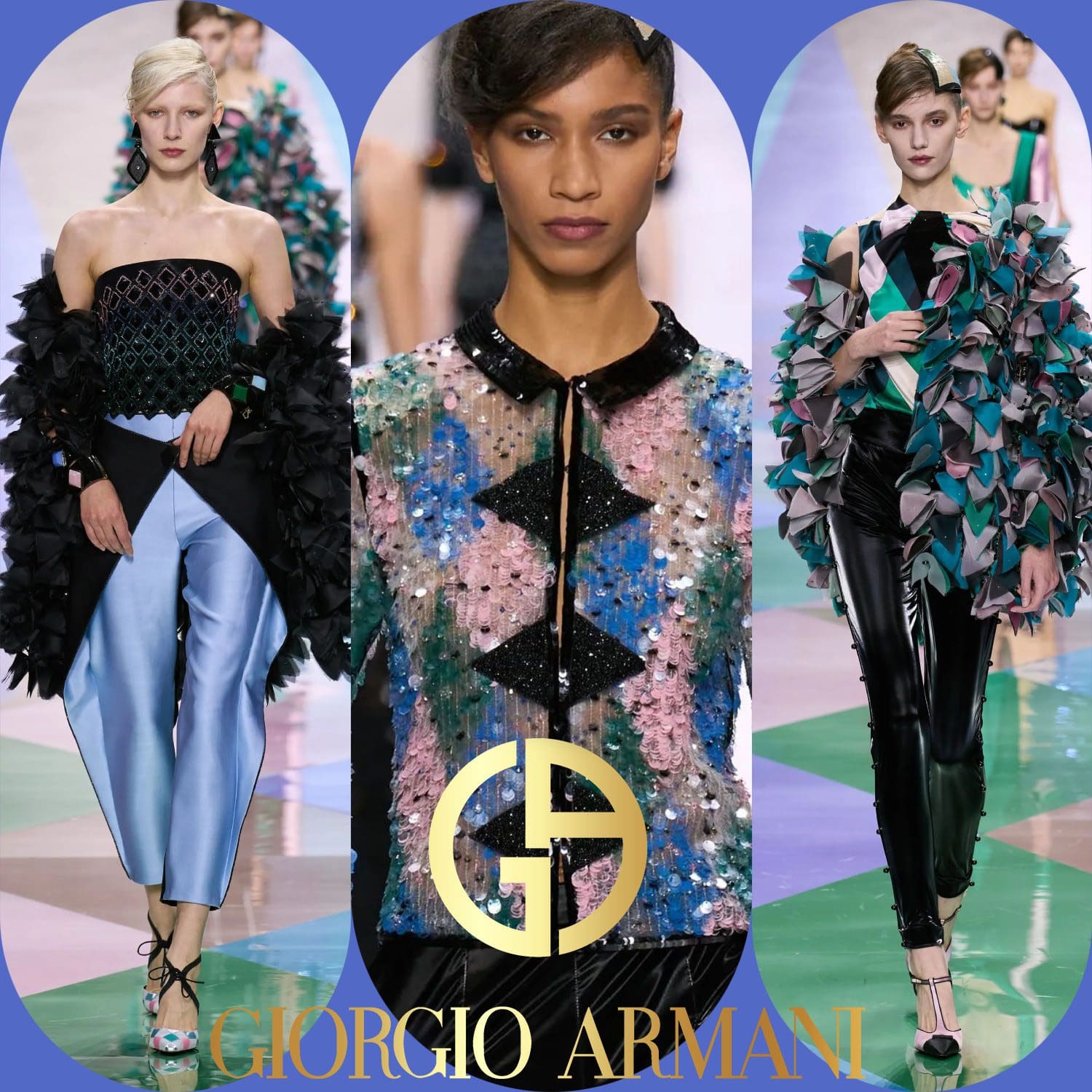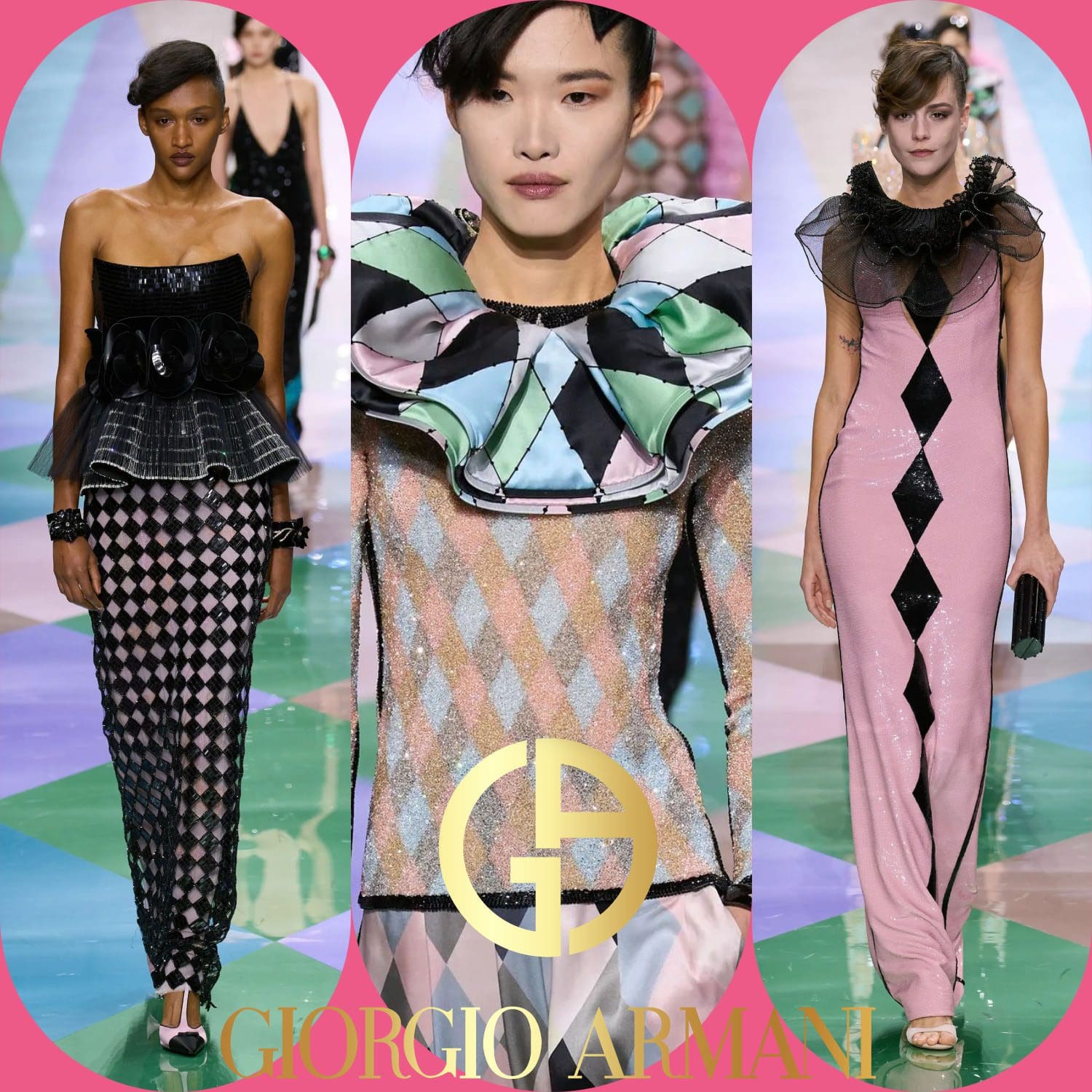 See all looks Giorgio Armani Prive Haute Couture Spring Summer 2023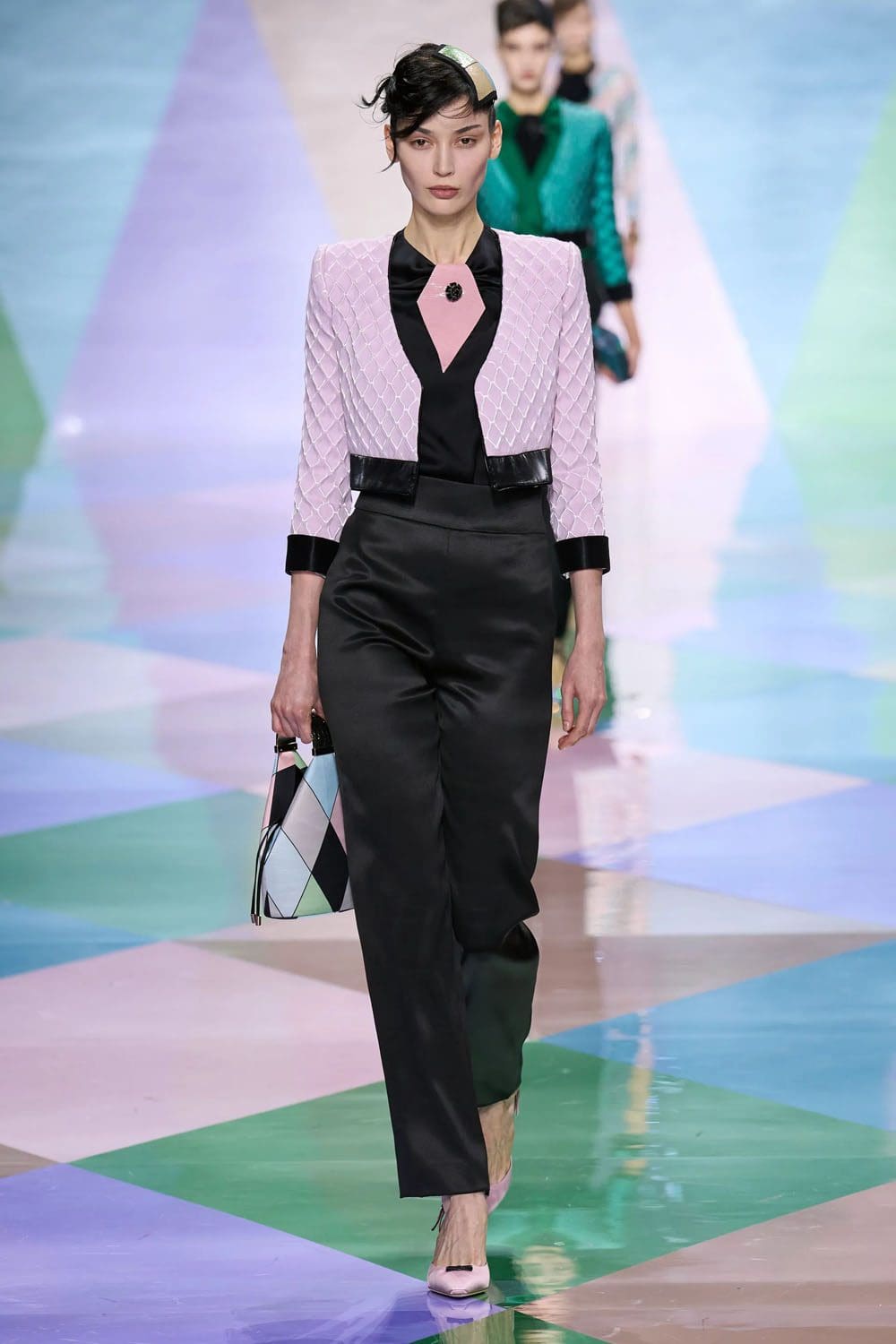 Posted from Paris, Le Marais, France.