Prada Fall Winter 2023-2024 Menswear. Story by Eleonora de Gray, Editor-in-Chief of RUNWAY MAGAZINE. Photo Courtesy: Prada.
Another intellectual collection of Miuccia Prada and Raf Simons, another exploration of fundamentals of fashion, as "it champions its continuing meaning, value and significance today," – reads press-release.
Something to notice – the shapes of nonexistent ties were created by the sweaters, showing the skin. Press release reads: "Proportion can transform perception. The show space of the Deposito of the Fondazione Prada – conceived by AMO – exposes the concrete shell of the building. Within this stripped, raw panorama, dimensions are re-engineered, radically altered – a ceiling rises slowly to transmute the space from intimate to grand, altered scale in turn shifting our perspective on the clothing within.
Extraneous details are shorn from garments that wrap the form in a tactile exchange.
Paradigms of fashion combined with paradigms of Prada, literal and ideological fragments of heritage inherited by new garments.
Silhouettes are emphatic, amplified and attenuated, exploring extreme vicissitude between couture volumes through the architecture of the clothes."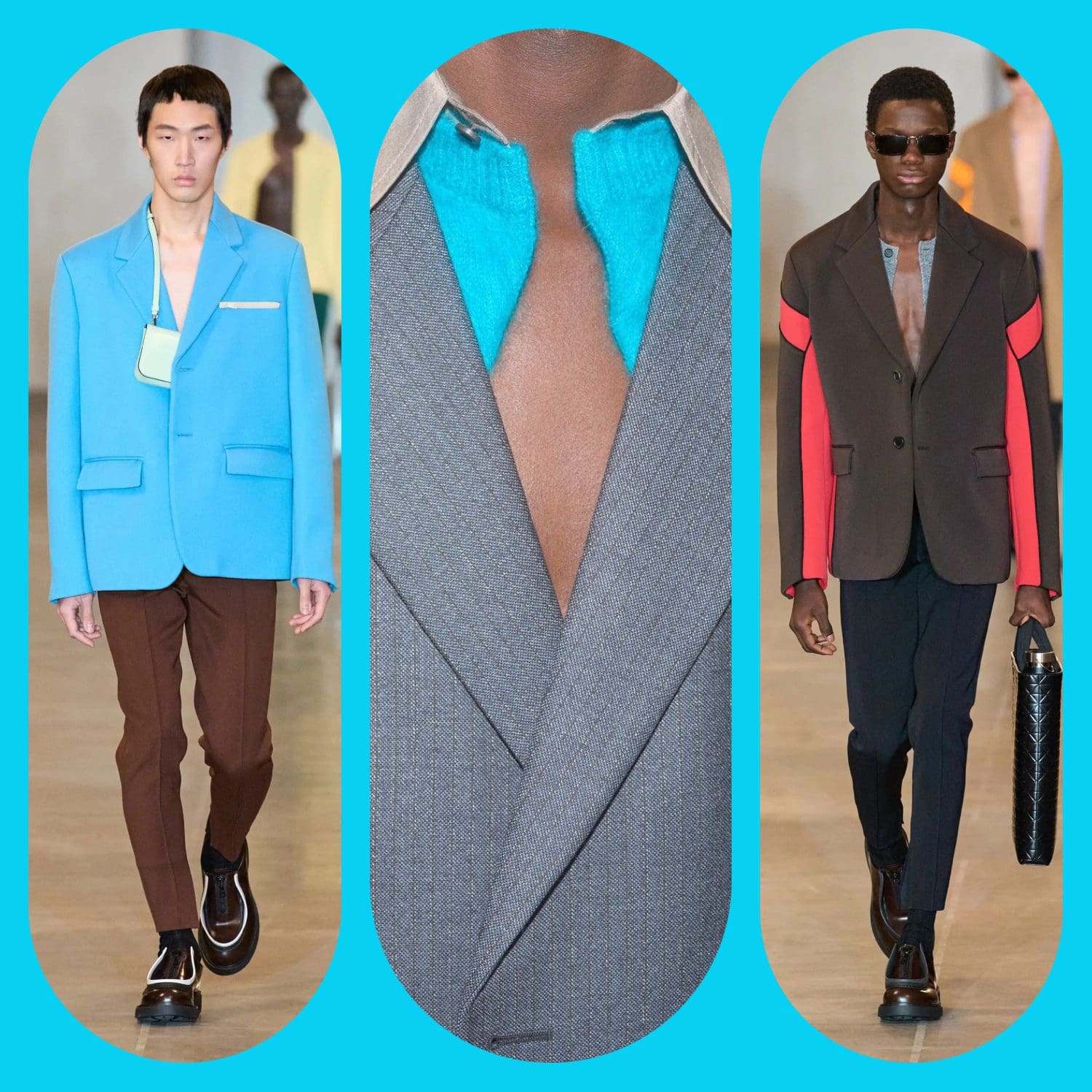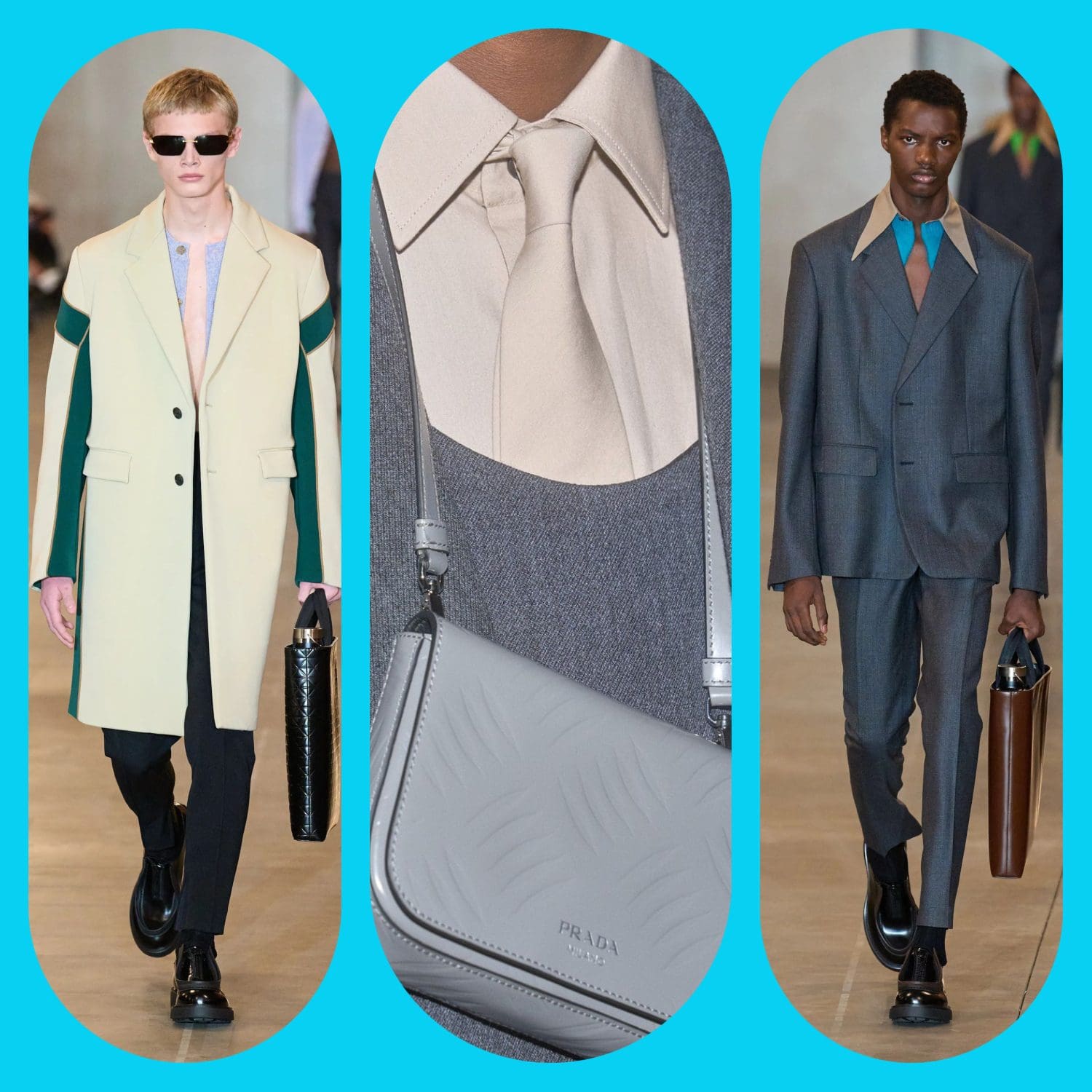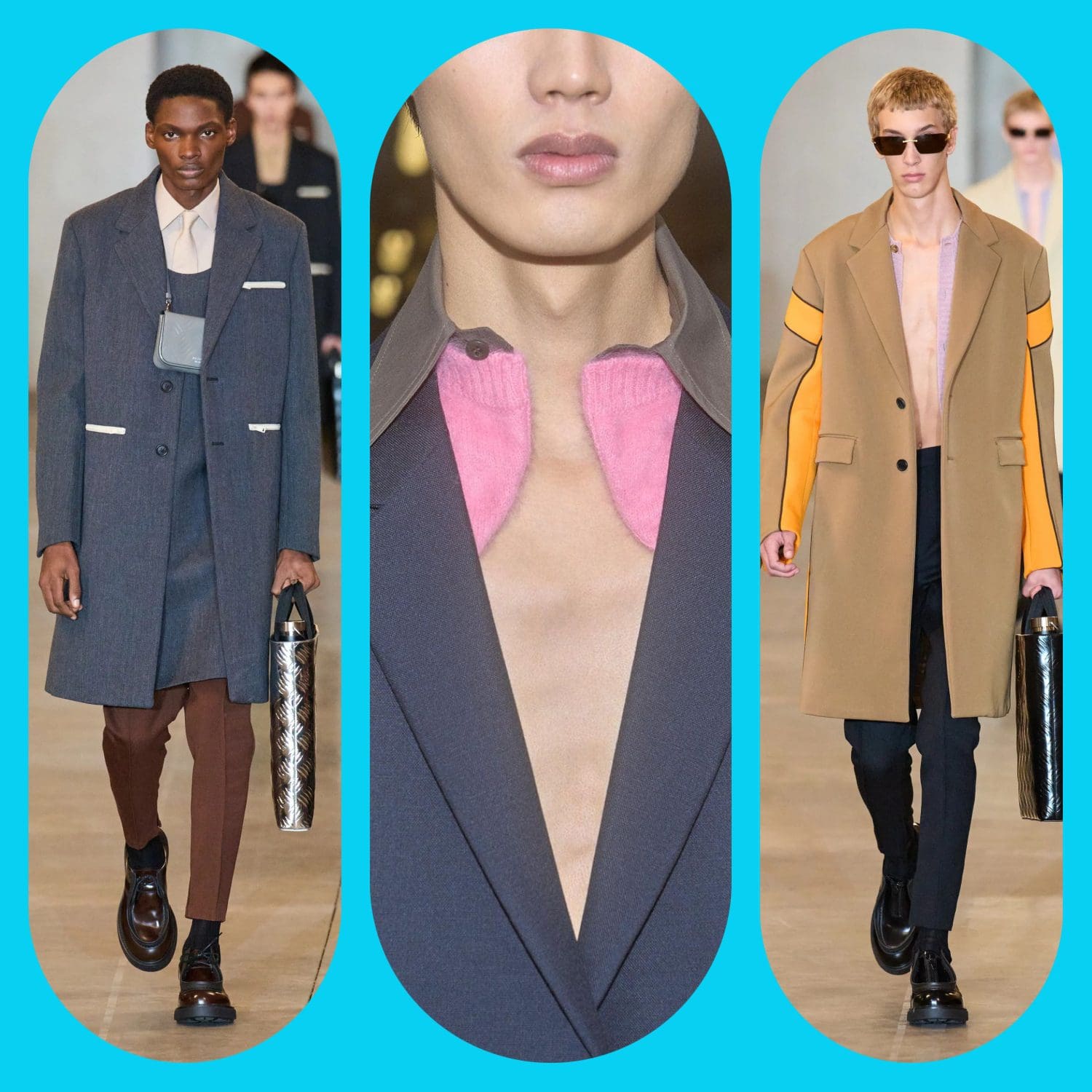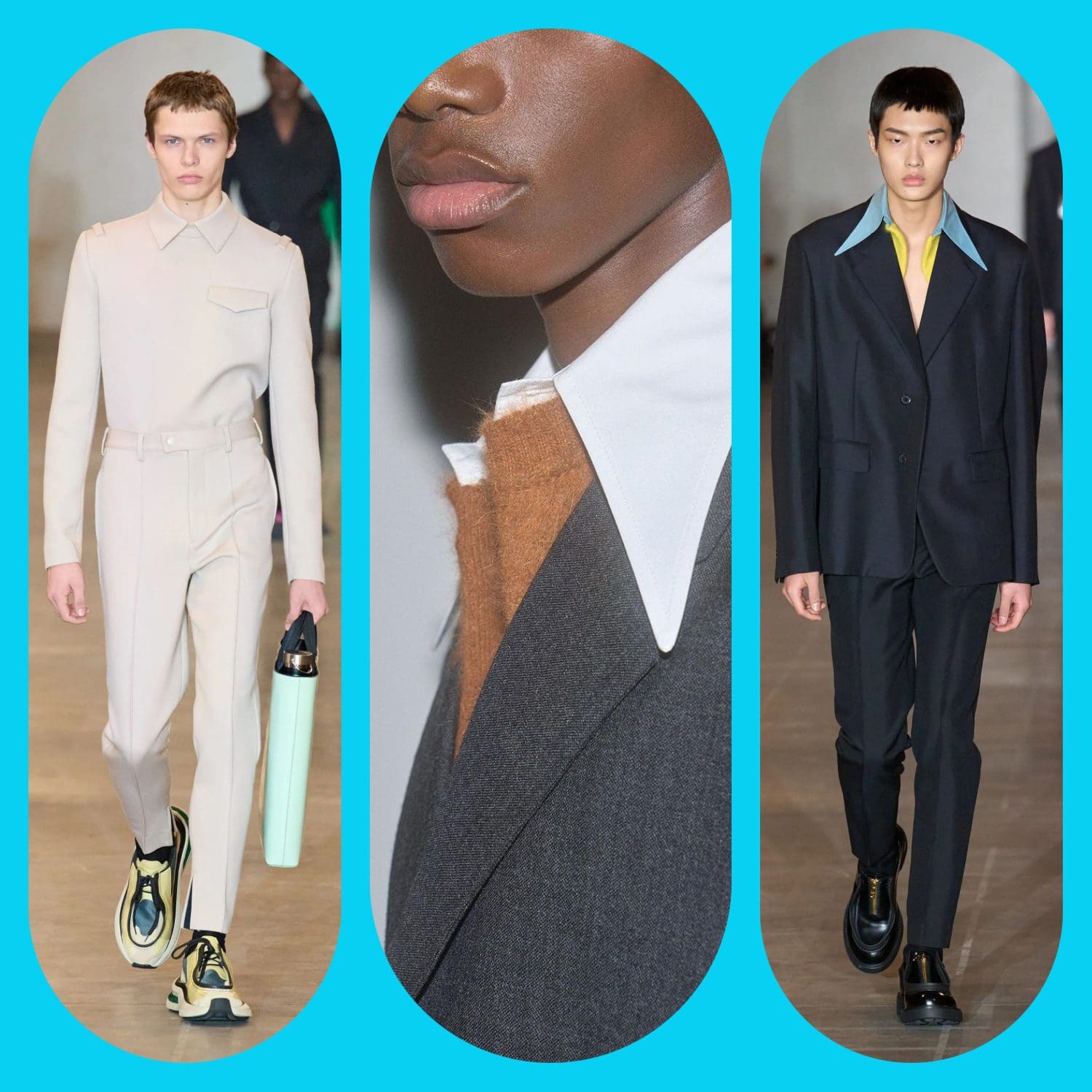 See all looks Prada Fall Winter 2023-2024 Menswear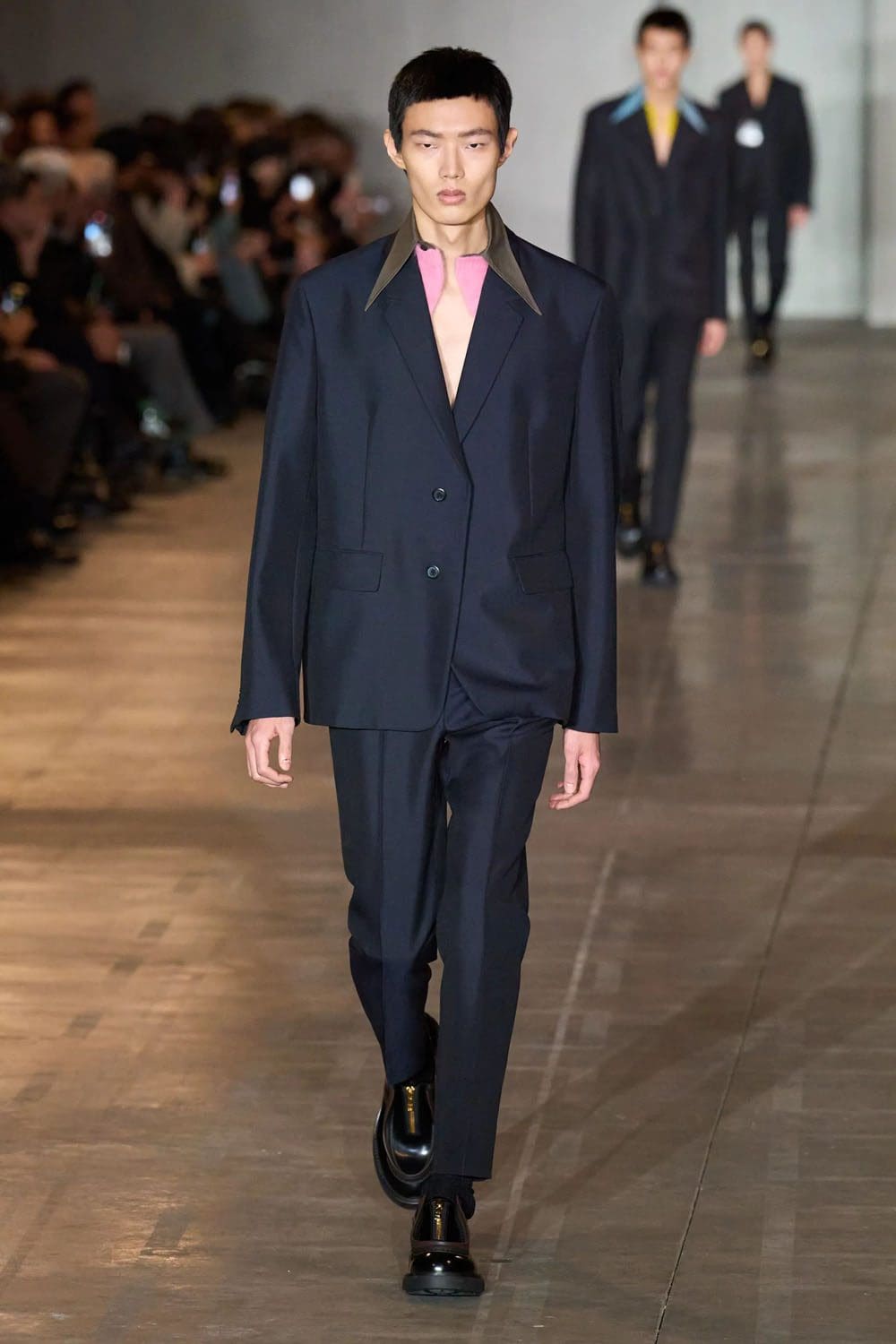 Posted from Milan, Municipio 5, Italy.