Emporio Armani Fall Winter 2023-2024 "Aviators 1930-2020" or "Flying over Milan". Story by Eleonora de Gray, Editor-in-Chief of RUNWAY MAGAZINE. Photo Courtesy: Emporio Armani.
This collection is a crown jewel of this Milan Fashion Week created by Giorgio Armani. He created a story of timeless aviator looks from the 1930s to the 2030s. Sophisticated severity and adventurous precision of the style, the metallic glints of the planes and hangars – this is the story of Giorgio Armani himself.
Silhouettes are varied: coats, trench coats, double-breasted pea coats and blousons are worn with cropped trousers, complete with boots and lace-ups that boast thick soles to mark every step. The rhythm of the patterns expands into everything else: even oversized T-shirts are made in the same wool as coats and trousers. Leather and knit are essential elements that add grit and comfort.
The idea of a human in flight reinvents a figure that has always been central to the Armani imagination, dressing him in sport-inspired clothes made from soft, high-impact materials, with enveloping volumes and designs that expand and dilate the classic Prince.
So let's try to imagine together with Giorgio Armani the 100 years history of the most impeccable aviator's look from 1930s-2030s he imagined for this season. I see the echoes of the looks and styles of each decade brought today by the genius of Giorgio Armani in one collection Fall 2023-2024.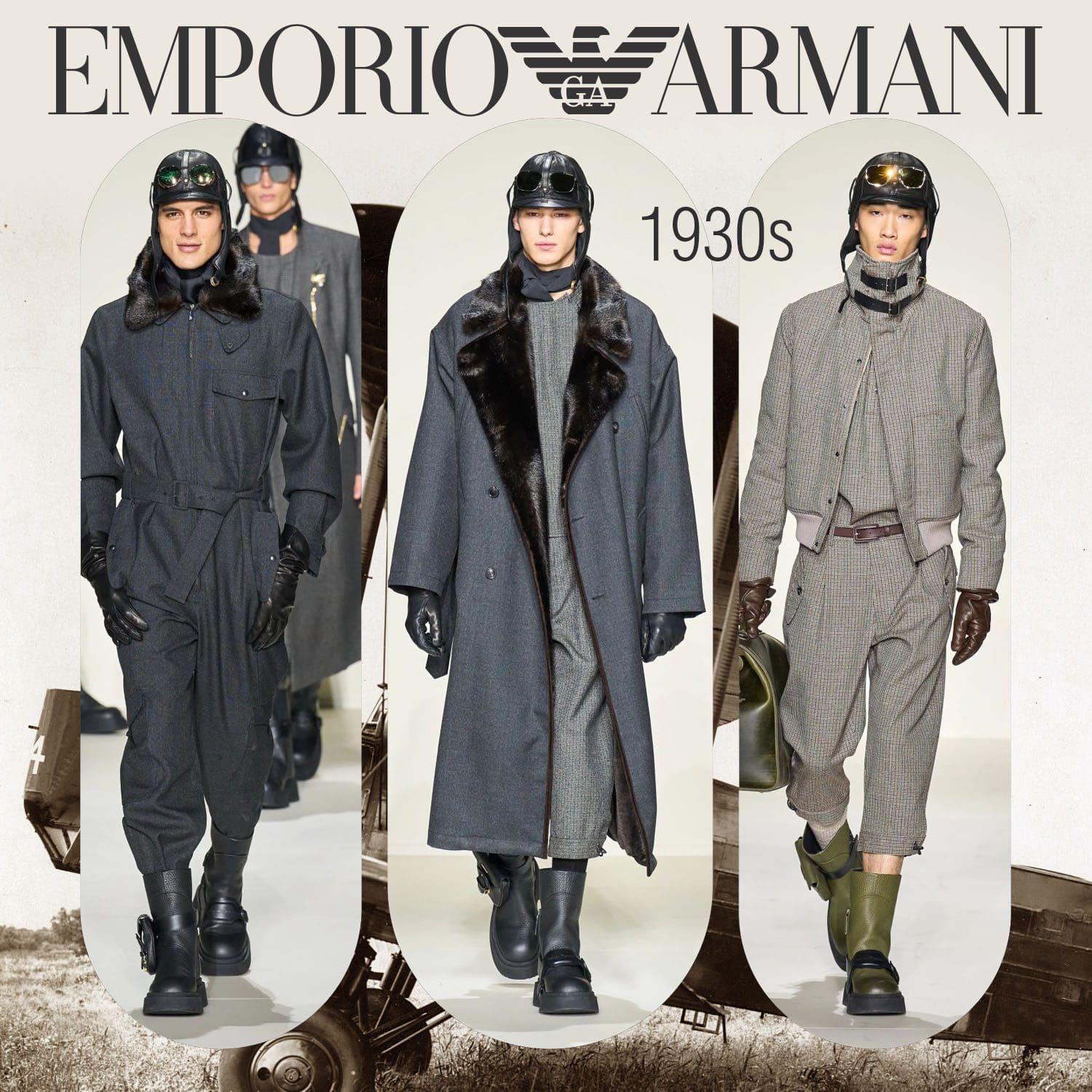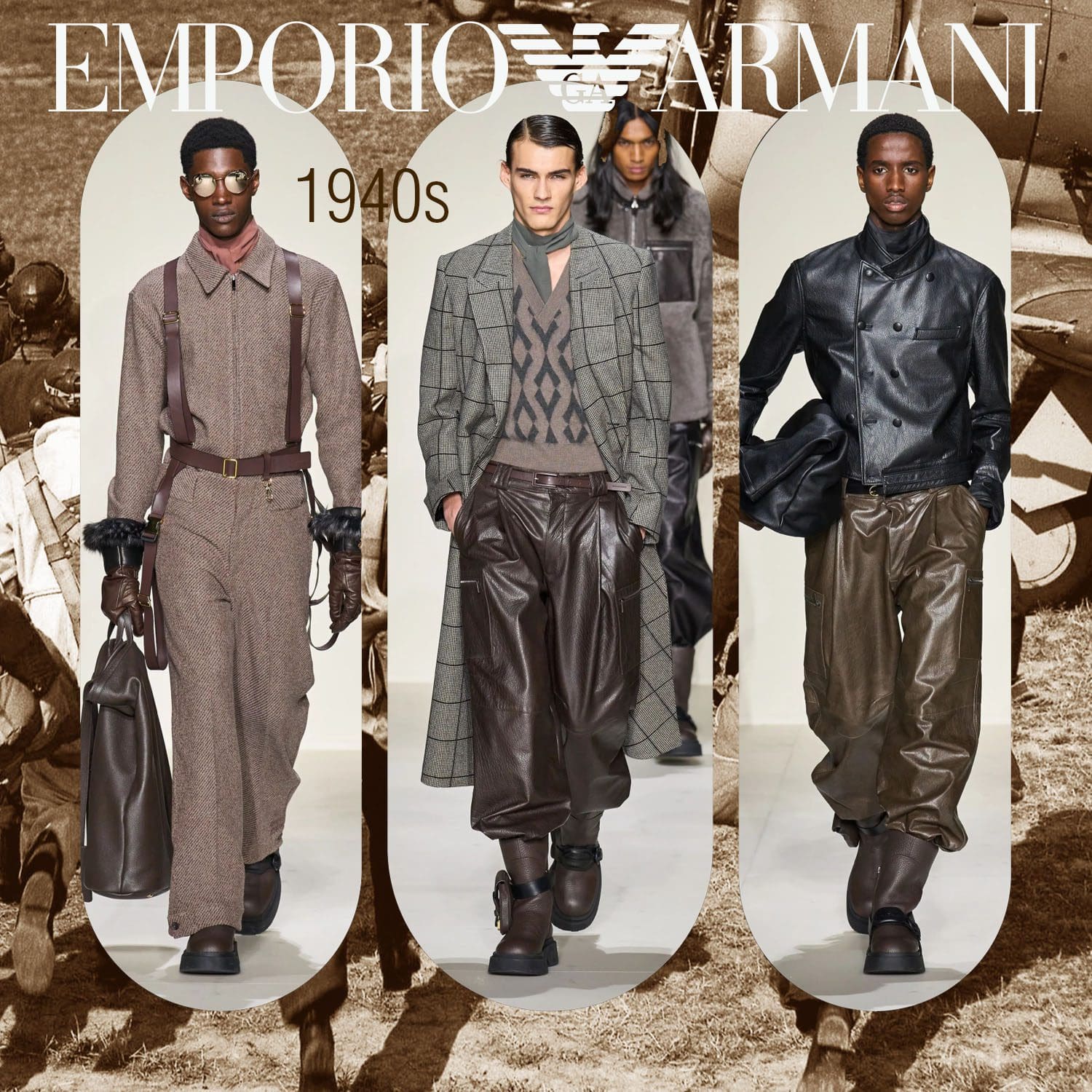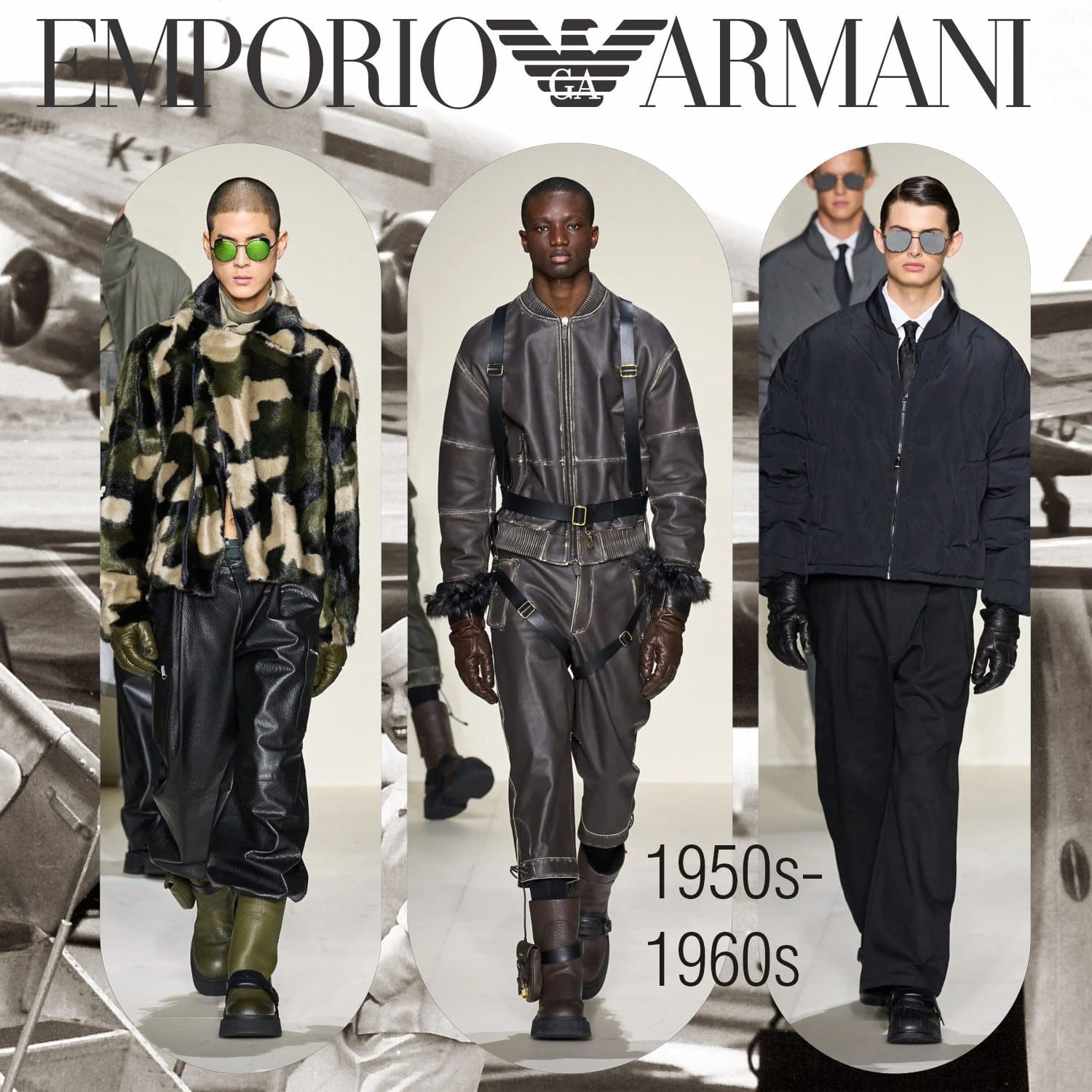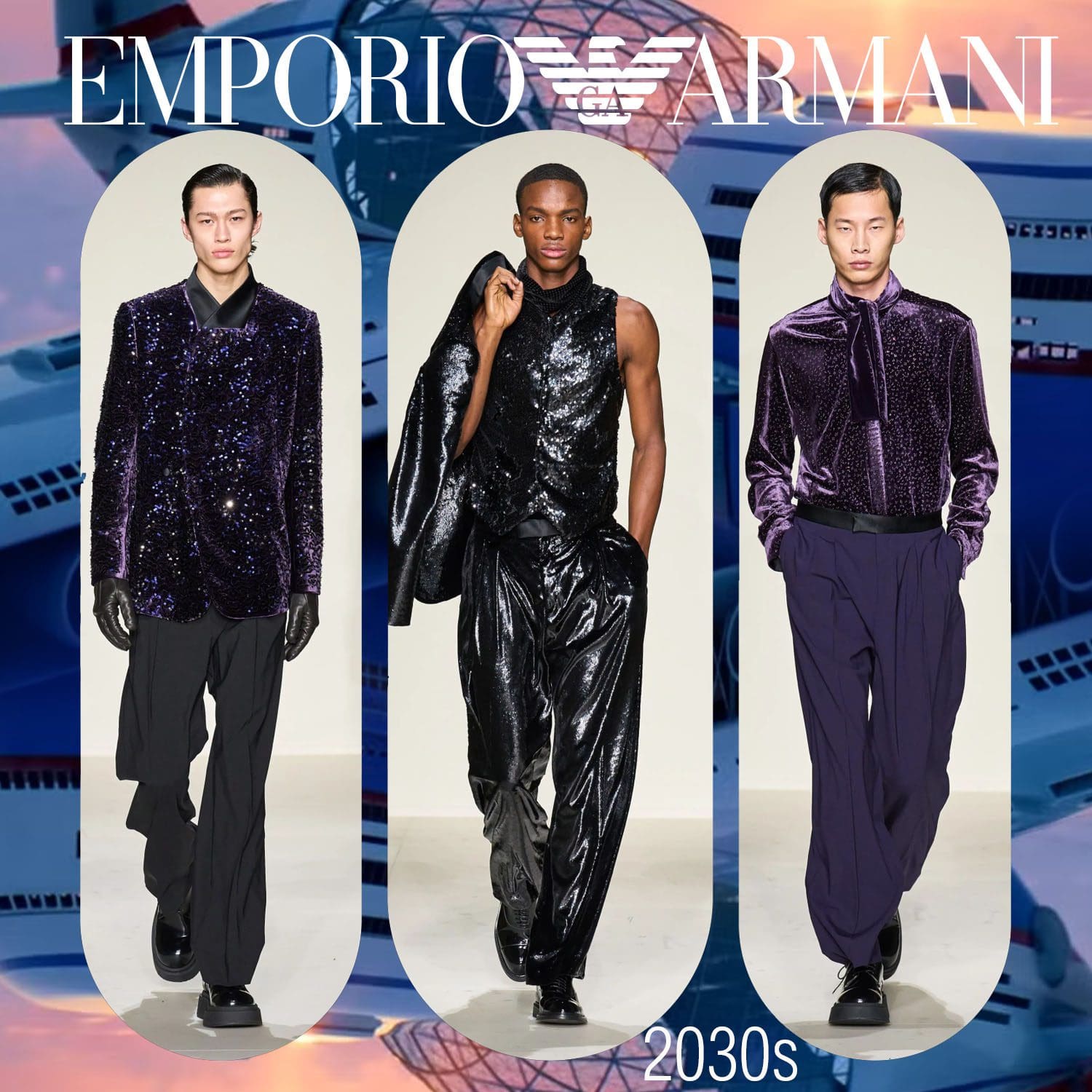 See all looks Emporio Armani Fall 2023-2024 Menswear
Posted from Milan, Municipio 1, Italy.