Thom Browne Pre-Fall 2022 New York "Merry Lobster, and Happy Holidays". Review by Eleonora de Gray, Editor-in-Chief of RUWAY MAGAZINE.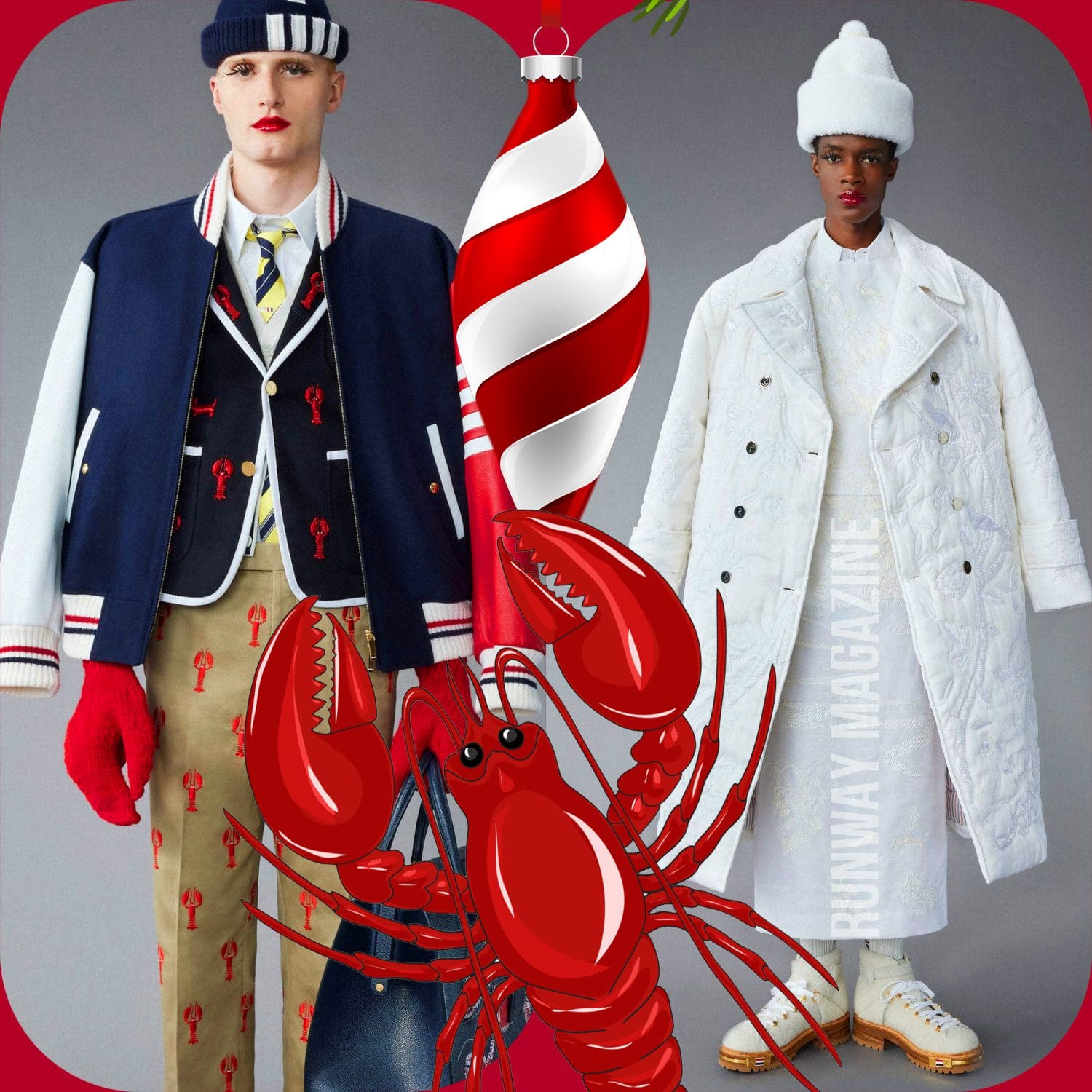 Cheerful holiday collection Thom Browne dedicated to the lobsters and flowers. Did you notice that more and more men wear flowers? Yes, they do, and with Thom Browne the every day life is going to be even cutter.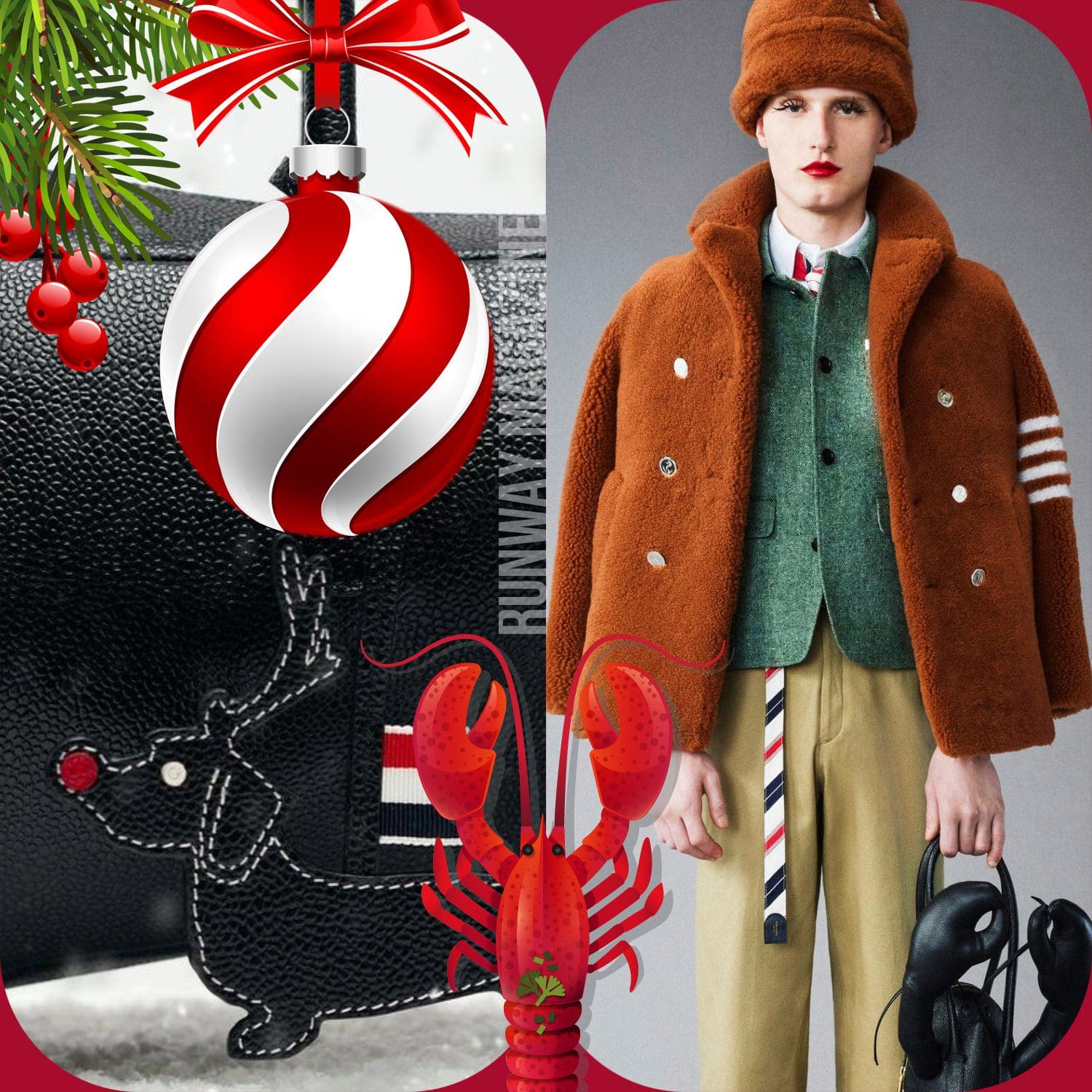 This collection is extremely Christmassy, the story about holidays, dinners, and lobsters of course. Favorite dog Hector dashing through the snow with the red nose and the antlers, pretending to drive Santa all over the workd.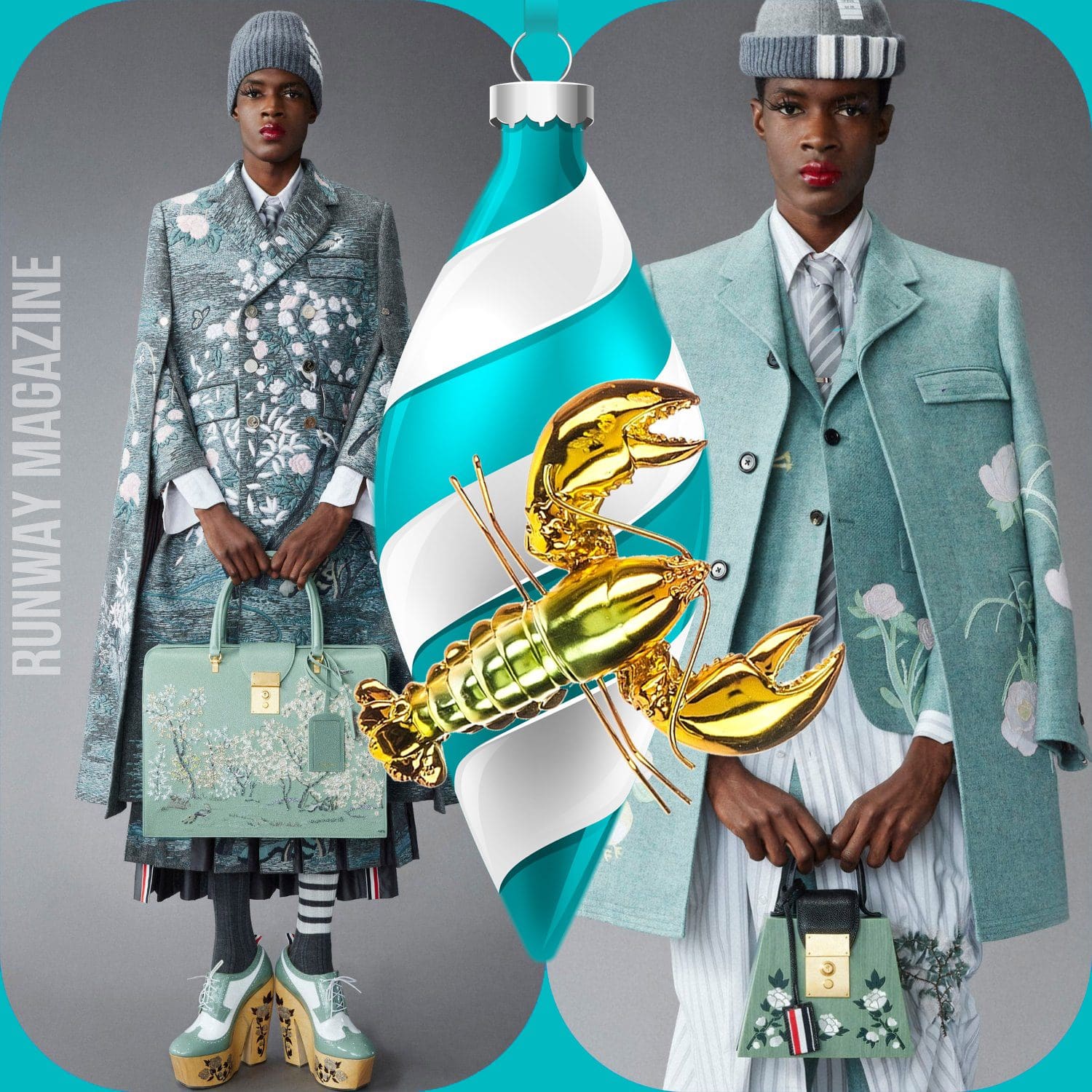 Hector / Reindeer bags, lobster gloves, sweats, famous skirts for men and women, dress robes – everything to spend wonderful holidays. I look at the pieces and I hear the Abba songs, and between the pleads, flowers, and wonderful handwork I hear the jingle. LOVE the collection. So Thom Browne, so lovely, so elegant and rare.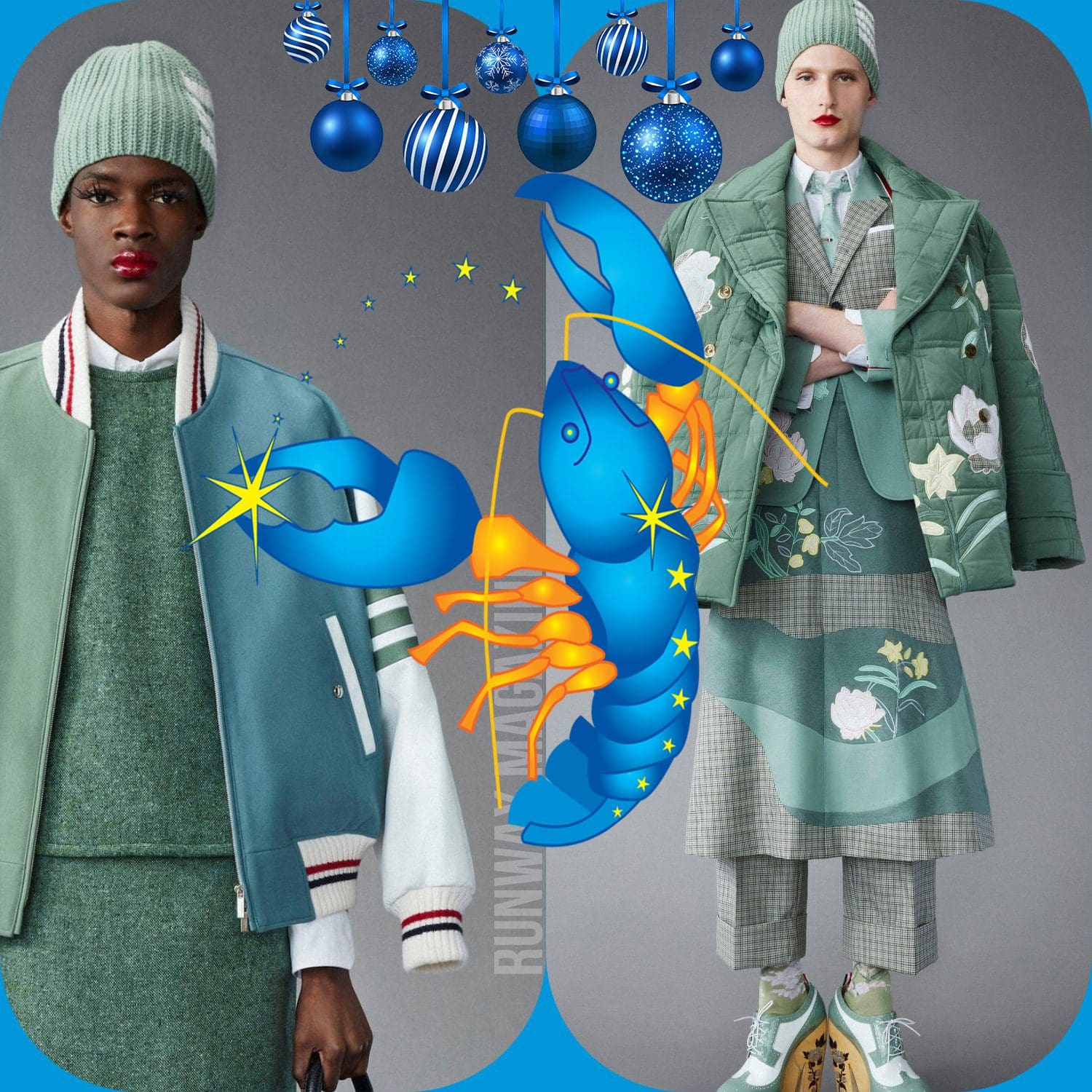 See all looks Thom Browne Pre-Fall 2022 Men Lobster collection
See all looks Thom Browne Pre-Fall 2022 Women Lobster collection
Posted from New York, Manhattan, United States.