Viktor Rolf Haute Couture Fall-Winter 2018-19 Paris Fashion Week.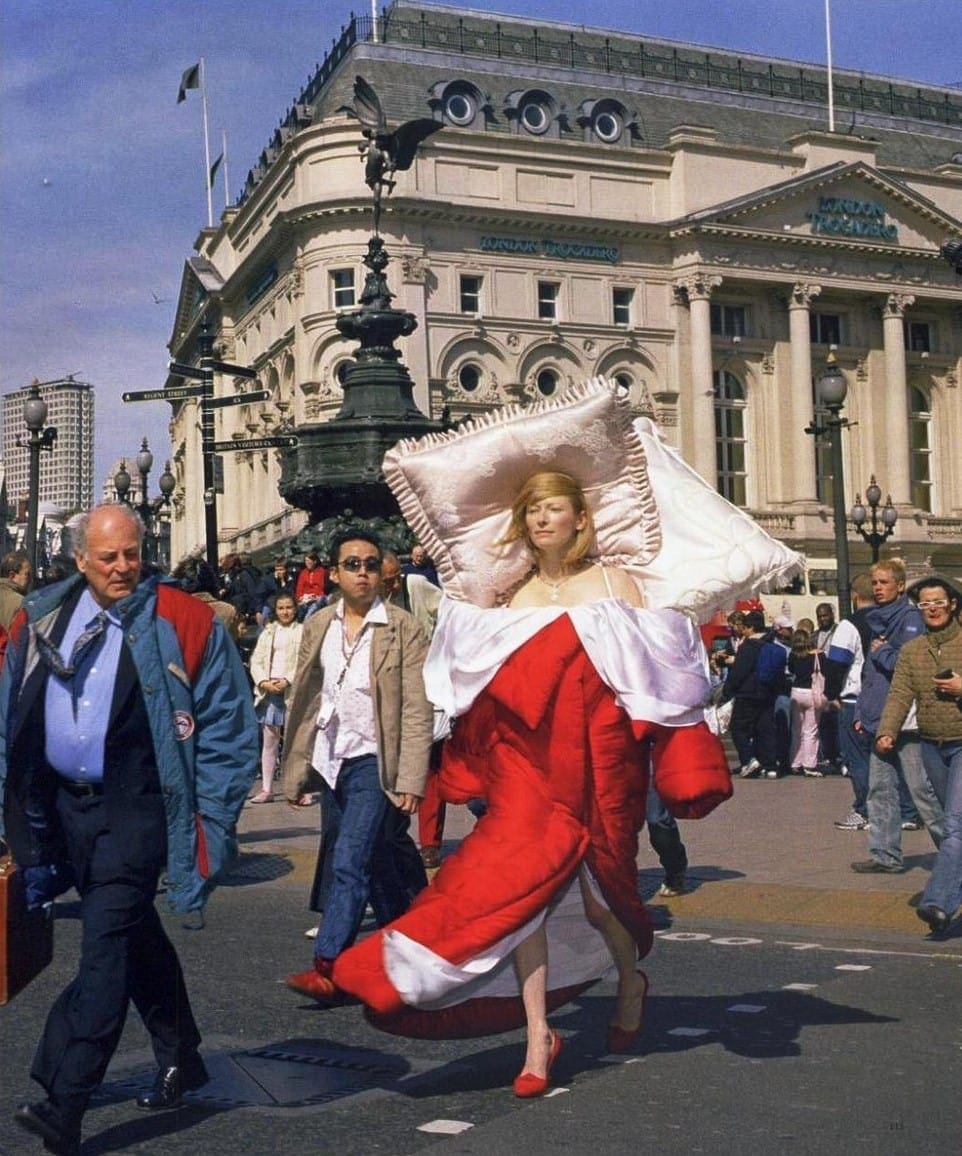 An ode to 25 years, Haute Couture Fall-Winter 2018-19 is a collection of memories, an
immaculate renewal of the vows which represent Viktor&Rolf's longstanding union to
fashion. The approach, a typical Viktor&Rolf antithesis speaks to the designer's personal
fascination with time: consciously cherishing the past, yet always looking forward and
pushing the boundaries of transformation.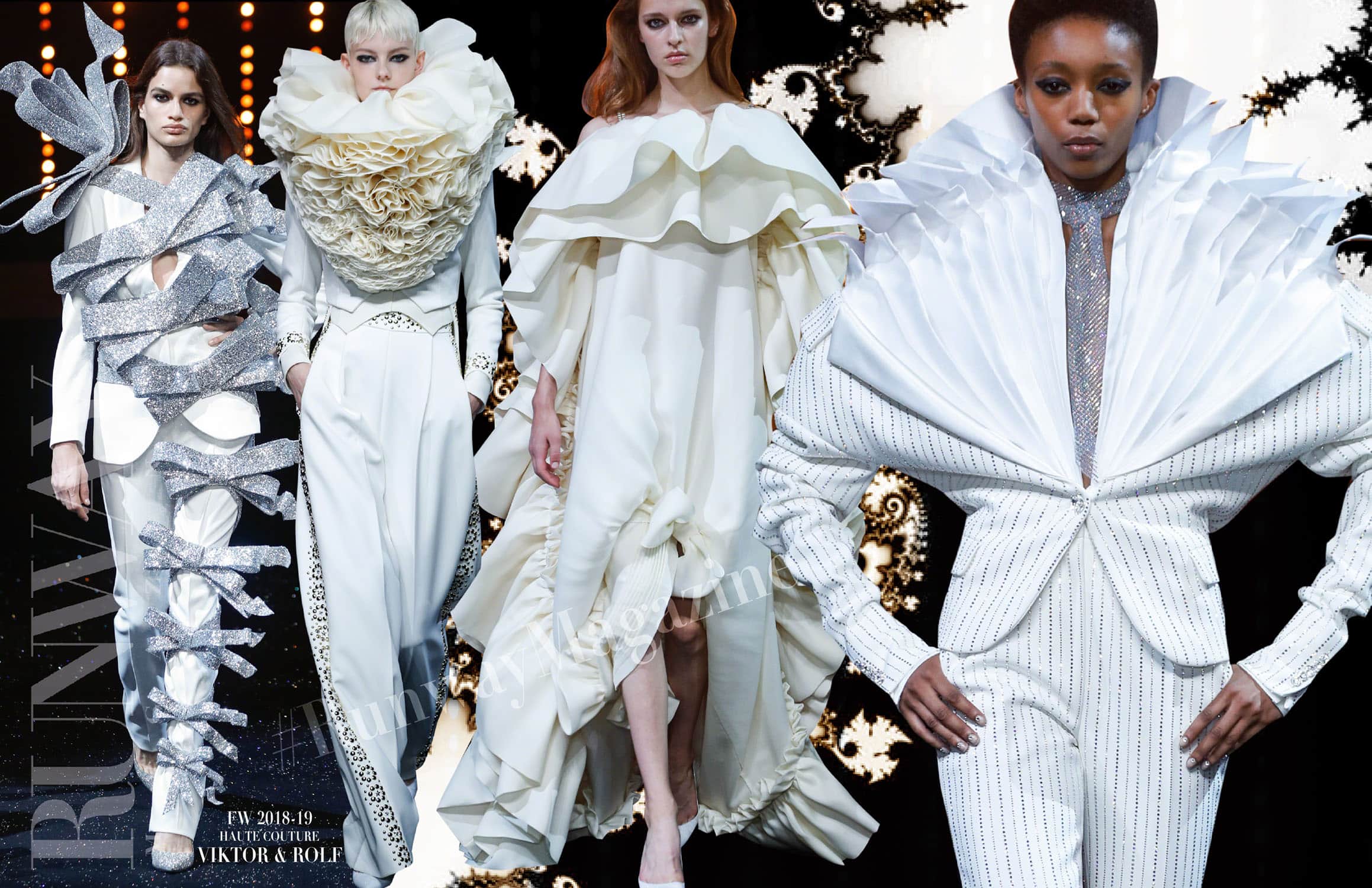 Highlights from the past 25 years are refreshed into a total white collection of 25 looks
reimagined with Swarovski crystals – ultimately forming an intimate reflection inspired by
the creation of the Viktor&Rolf Fashion Artists 25 Years exhibition currently at the Kunsthal
in Rotterdam. A curated selection of iconic pieces from the past 25 years – abiding by the
house's signature design codes – present a timeless and cohesive story celebrating
Viktor&Rolf's conceptual body of work.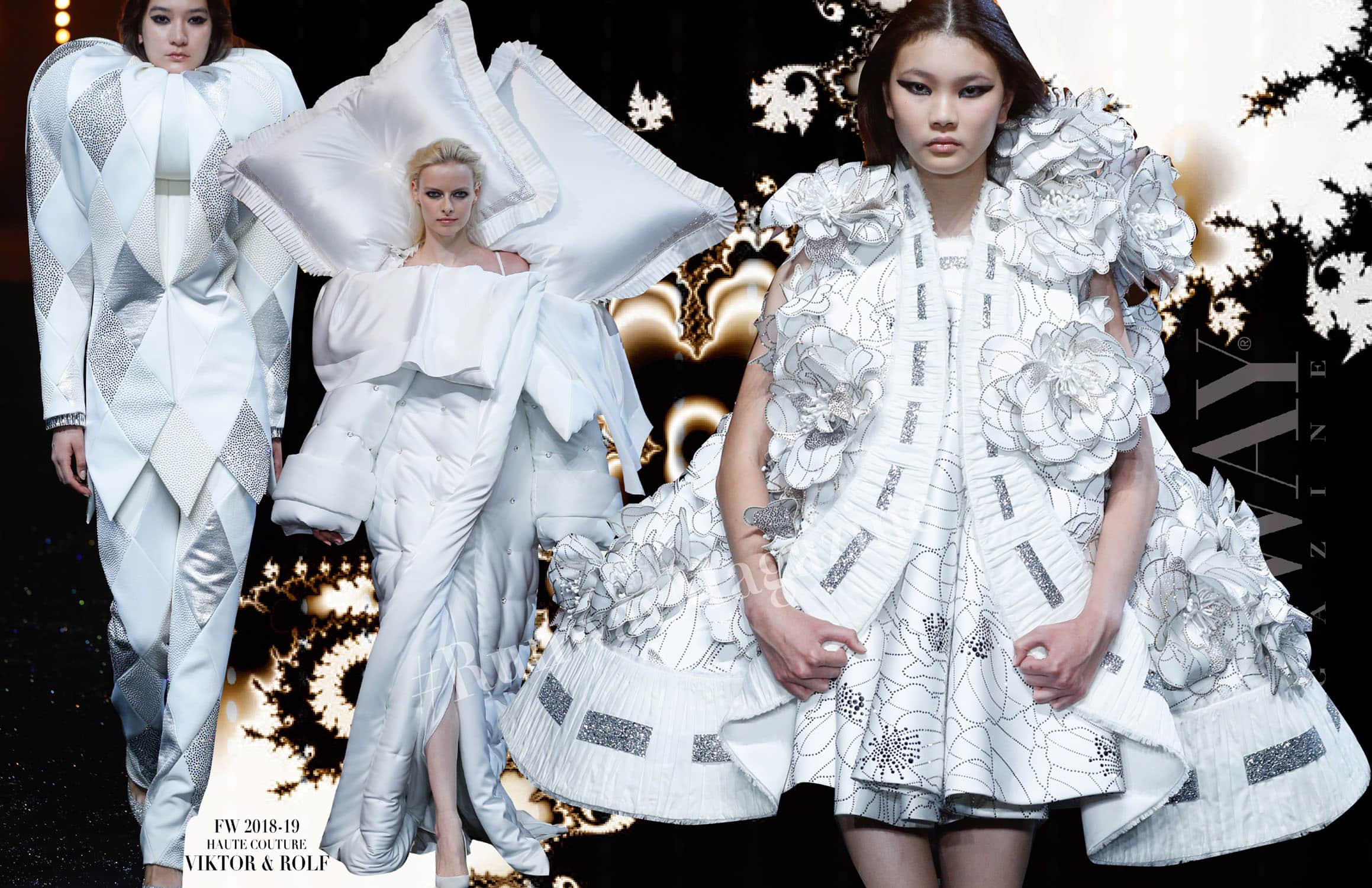 About The Immaculate Collection, curator of the exhibition, Thierry-Maxime Loriot states:
"The singular and enchanted vision found in Viktor&Rolf's work offers a unique dialogue
between art and fashion for the past 25 years. Their art of performing fashion, their strong
identity and silhouettes, and the timelessness of their creations never followed trends or
rules of the industry: it shows how they pushed the boundaries with sincerity and
authenticity to their creativity, savoir-faire and craftsmanship.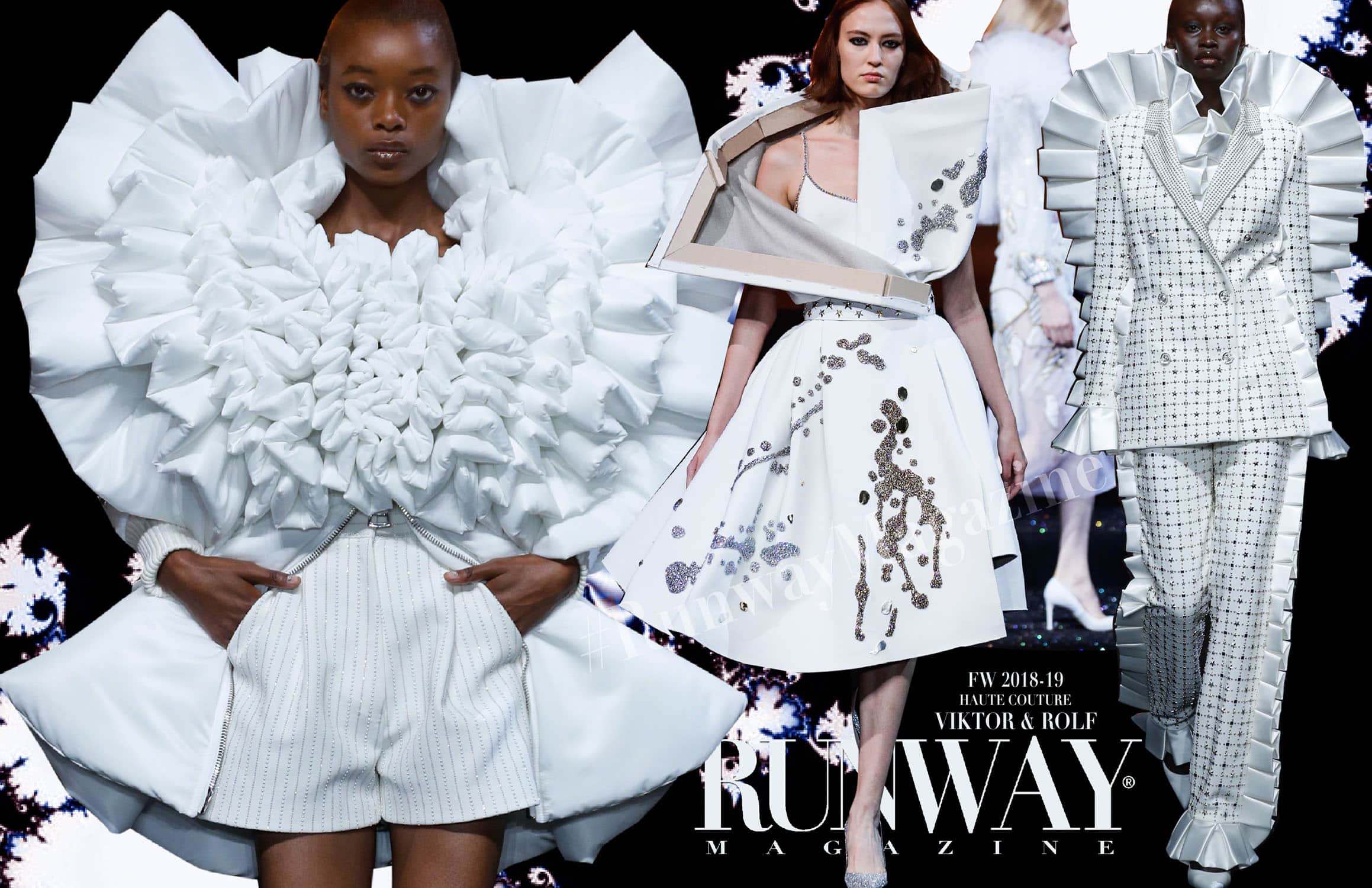 This collection, inspired by
the exhibition 'Viktor&Rolf Fashion Artists' that we worked on together, is not a nostalgic
look back to their past, but a celebration of their future, a new beginning that shows how
the strength of their style and their codes over the years are still relevant and belong to
the History of fashion."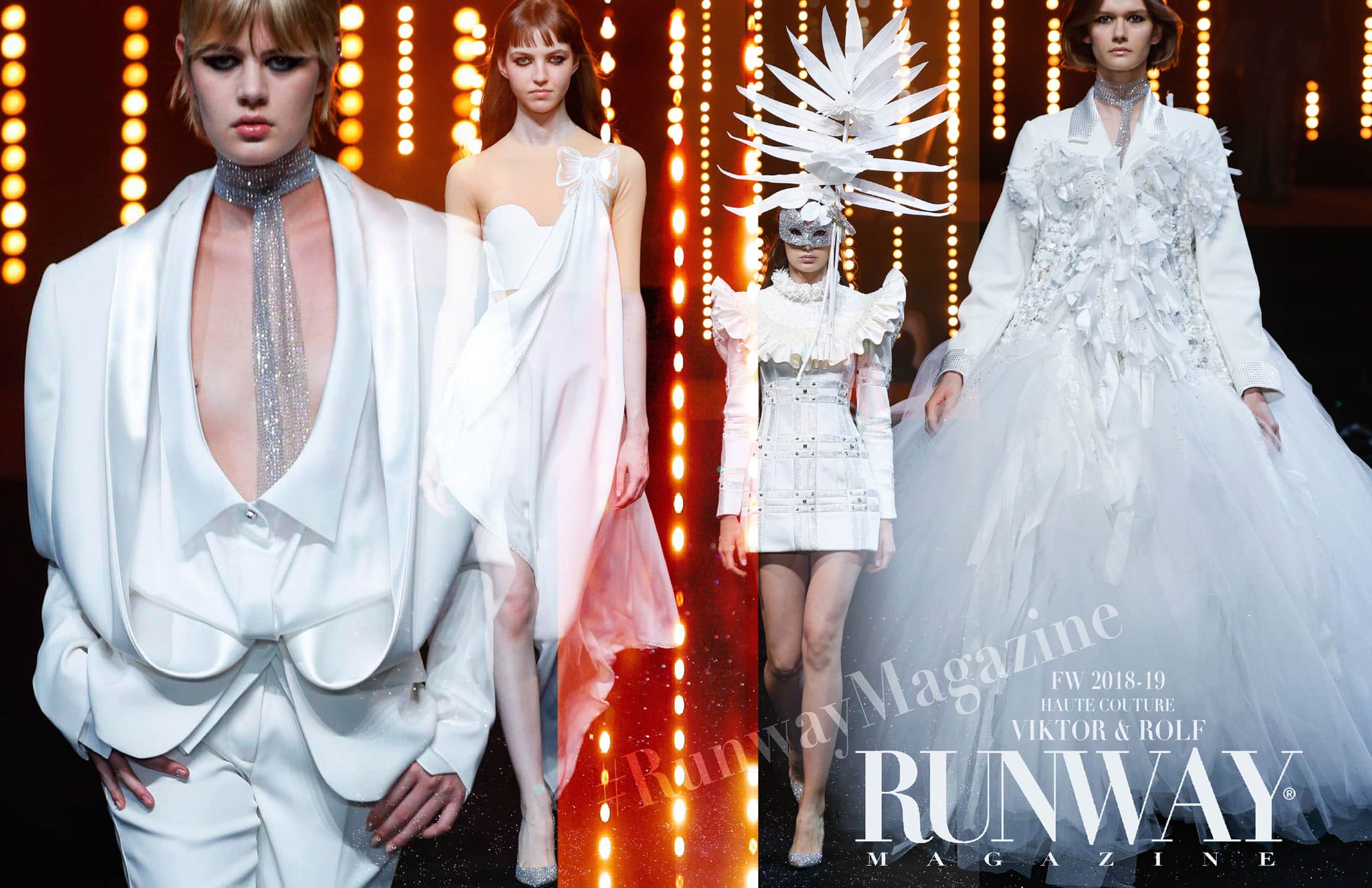 With special thanks to Swarovski, long time collaborators who have supported this
collection with a mixture of recycled and new crystal products.
Custom-made shoes by Repetto complement the collection.
Photo ©TeamPeterStighter