Dolce Gabbana Alta Moda Como Fall-Winter 2018-19 is one of the greatest wonders of the fashion world. Great Dolce and Gabbana showed glory and grace during 4 days of the events on Lake Como in Italy. One of the most spectacular private shows in the world Alta Moda  had 120 intricately handcrafted looks.
The inspiration for Dolce Gabbana Alta Moda Como Fall-Winter 2018-19 collection was The Betrothed, a 19th century novel by Alessandro Manzoni that is broadly considered to have established the foundations of modern Italian literature. An actor, dressed as Manzoni was signing the copies of the book with a quill.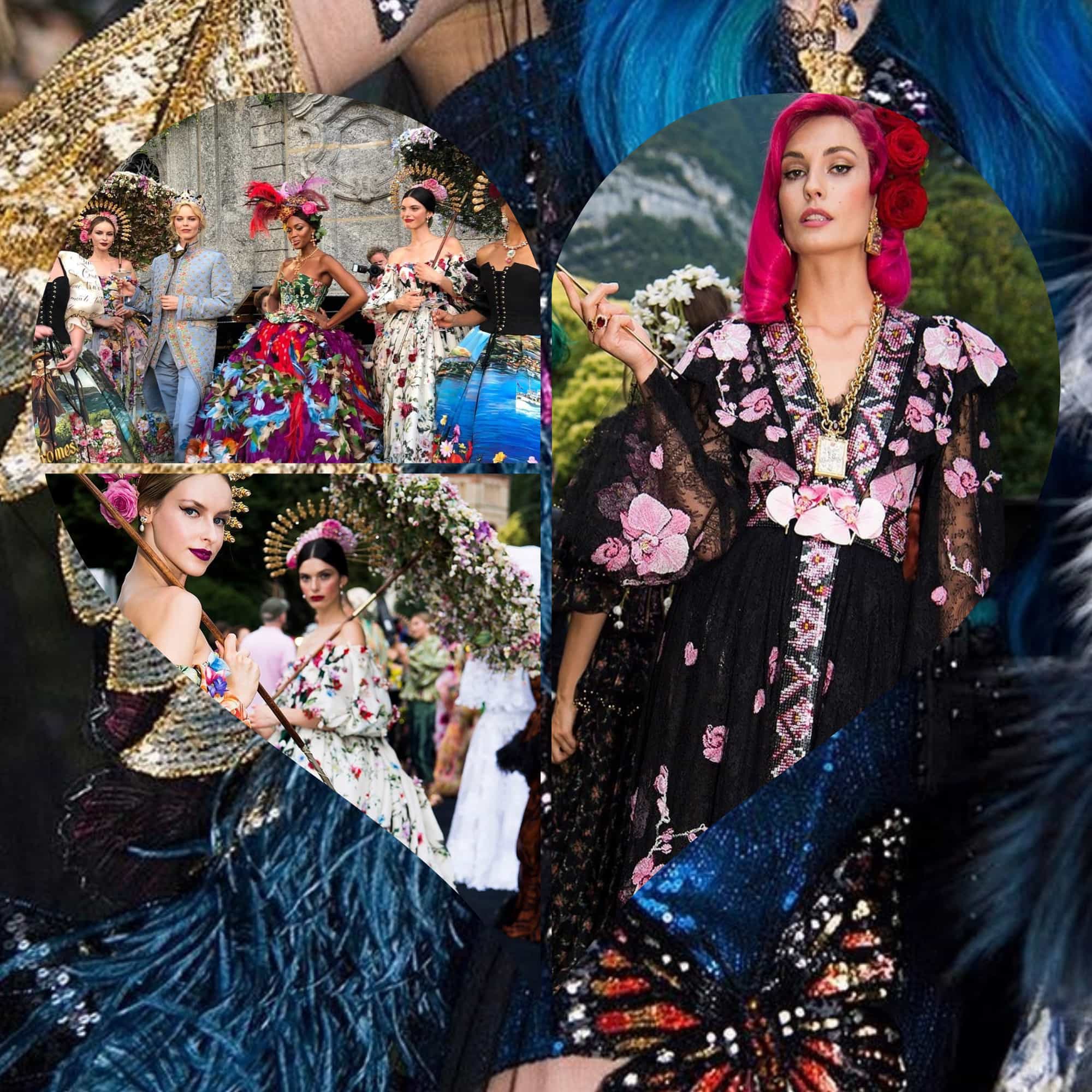 The Betrothed is set in Lake Como, and its two protagonists – star-crossed lovers separated by nuns and thugs (those people serving champagne), clearly offered inspiration for the opening looks, which were equal parts hyper feminine (flouncing gowns), and strictly sartorial (topstitched tuxedos).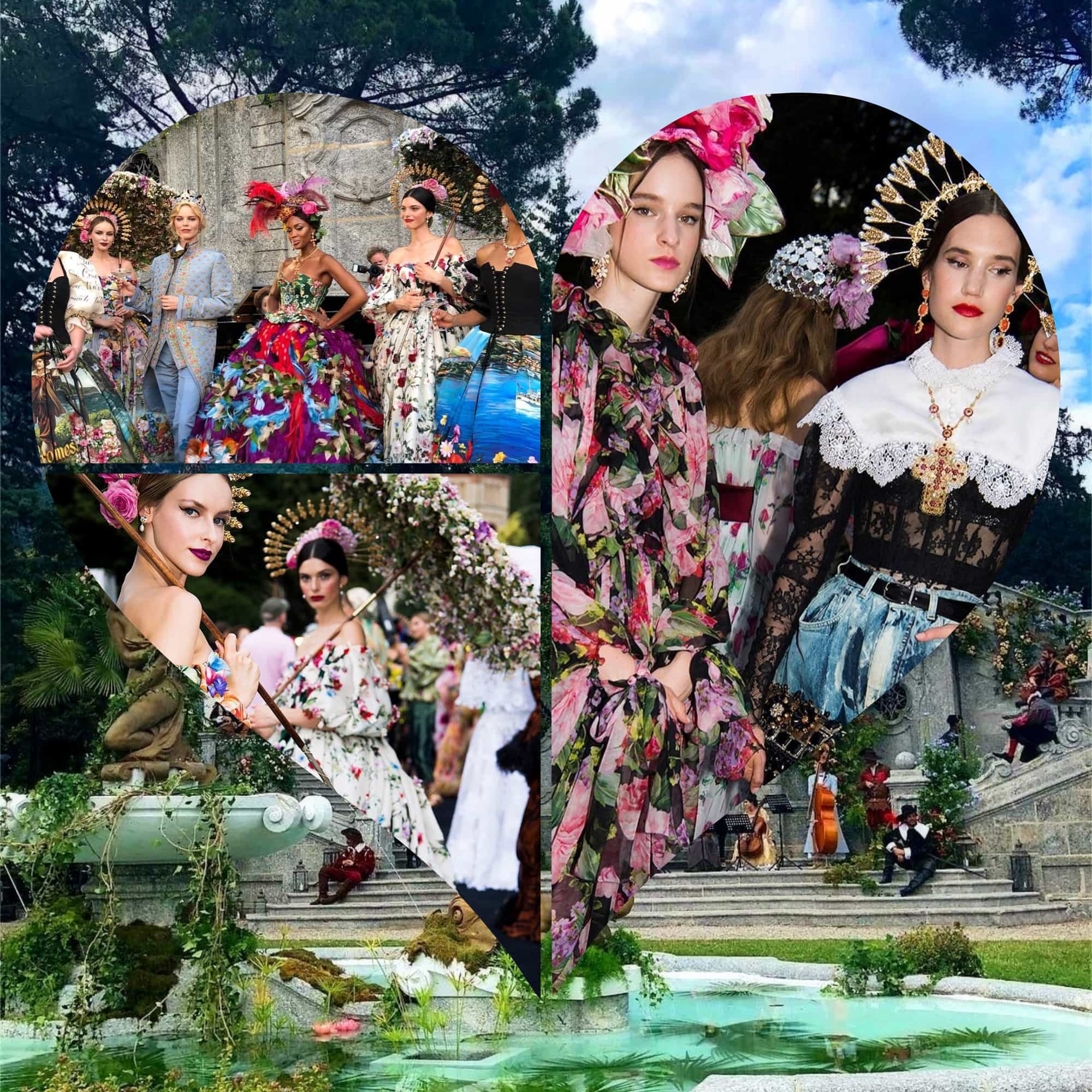 Another collection of Extravaganza trough the ages and cultures bring back glory of royalties. From peasant point of view this collection may look like abnormal "fashion overdose", or "shopping experience for rich", like Vogue called it, only because peasants were never be able to reach the kings. The time never changed. It's not about the money, it's about the art. No one question today Leonardo, millions admire. That should be the same. This fashion isn't reachable, and not by it's cost, but by it's immortal beauty and great artwork in every piece. Who said that high fashion should be affordable to everyone and become part of culture of copies? But this collection isn't about social visions or understanding, it's about great art of Dolce and Gabbana.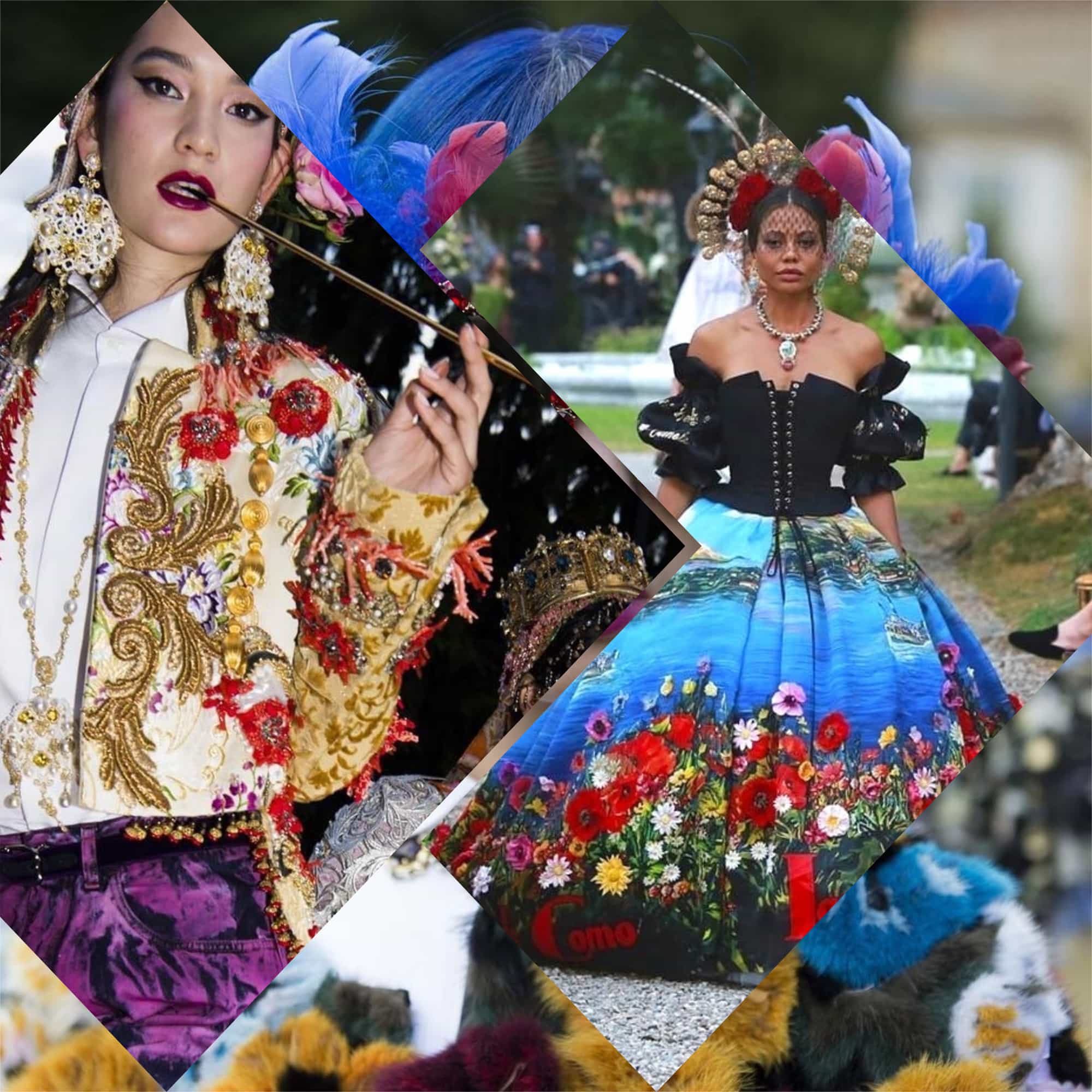 It is absolutely impossible to describe the show, this amazing ball.  It is fascinating to see these clothes in this setting, to be part to the extraordinary show created by these designers. Men on scaffolding grabbed buckets of rose petals and threw them into wind machines, covering the finale procession with floral confetti. The designers emerged, all 120 models gathered on the steps of the villa in the most picture-perfect moment imaginable.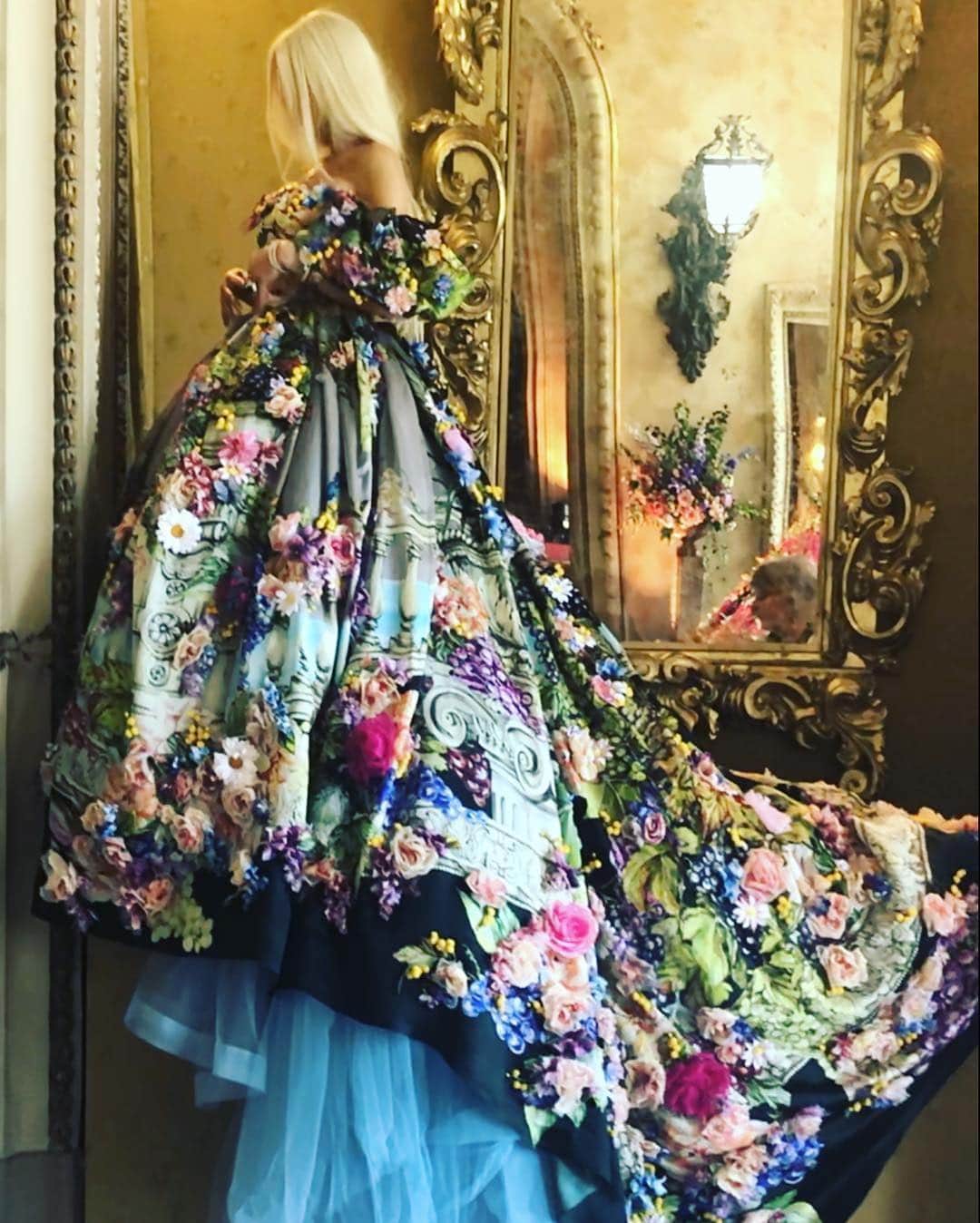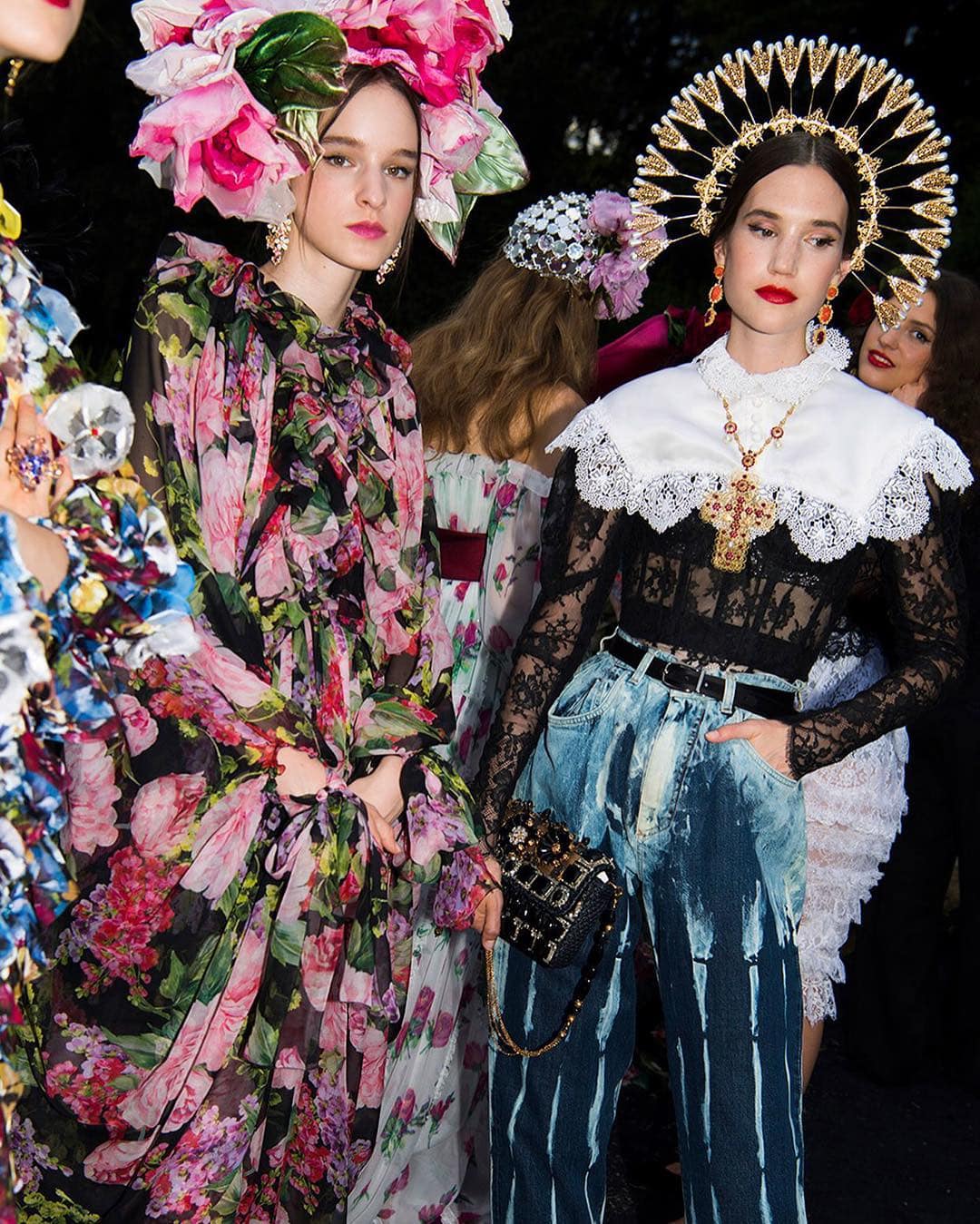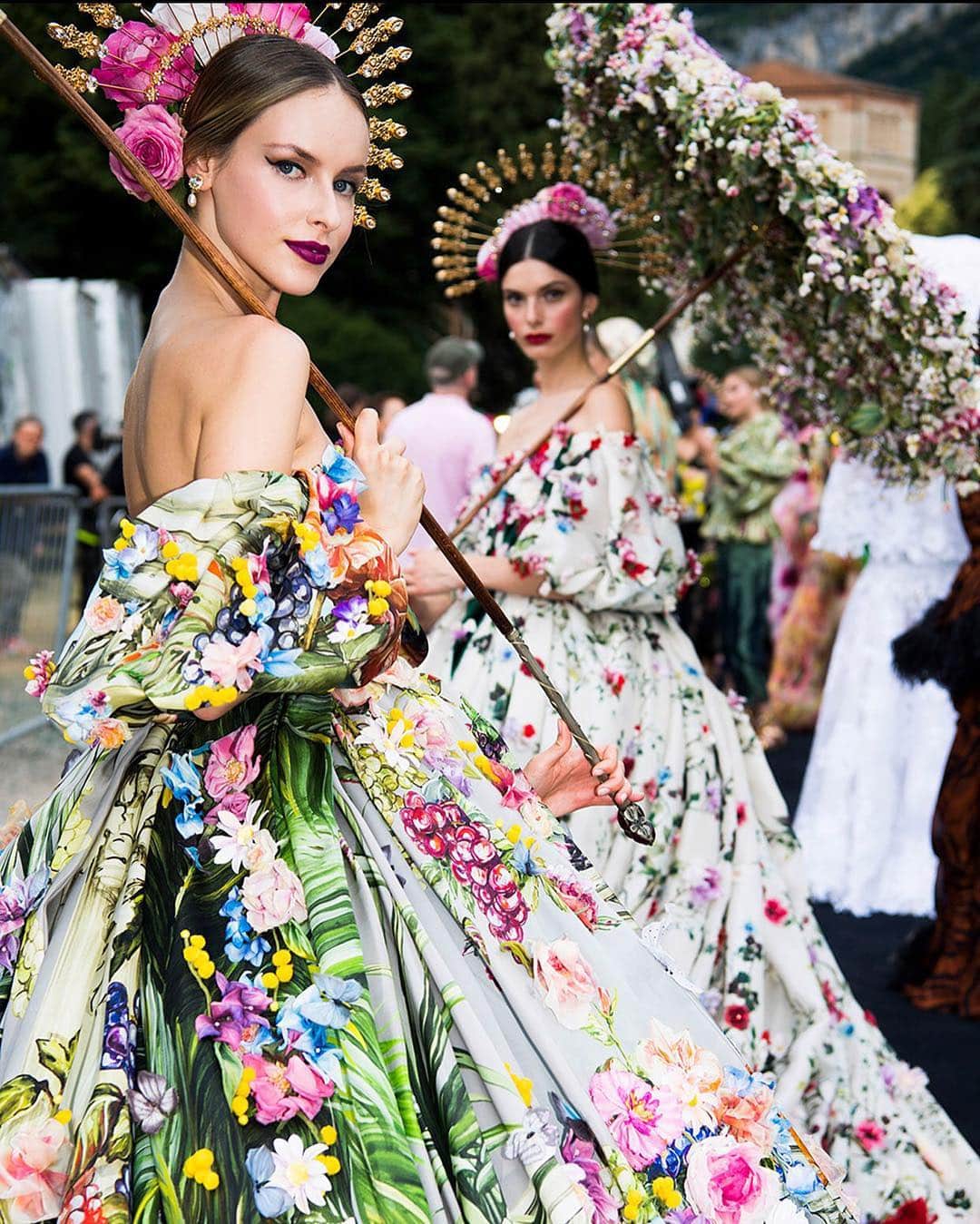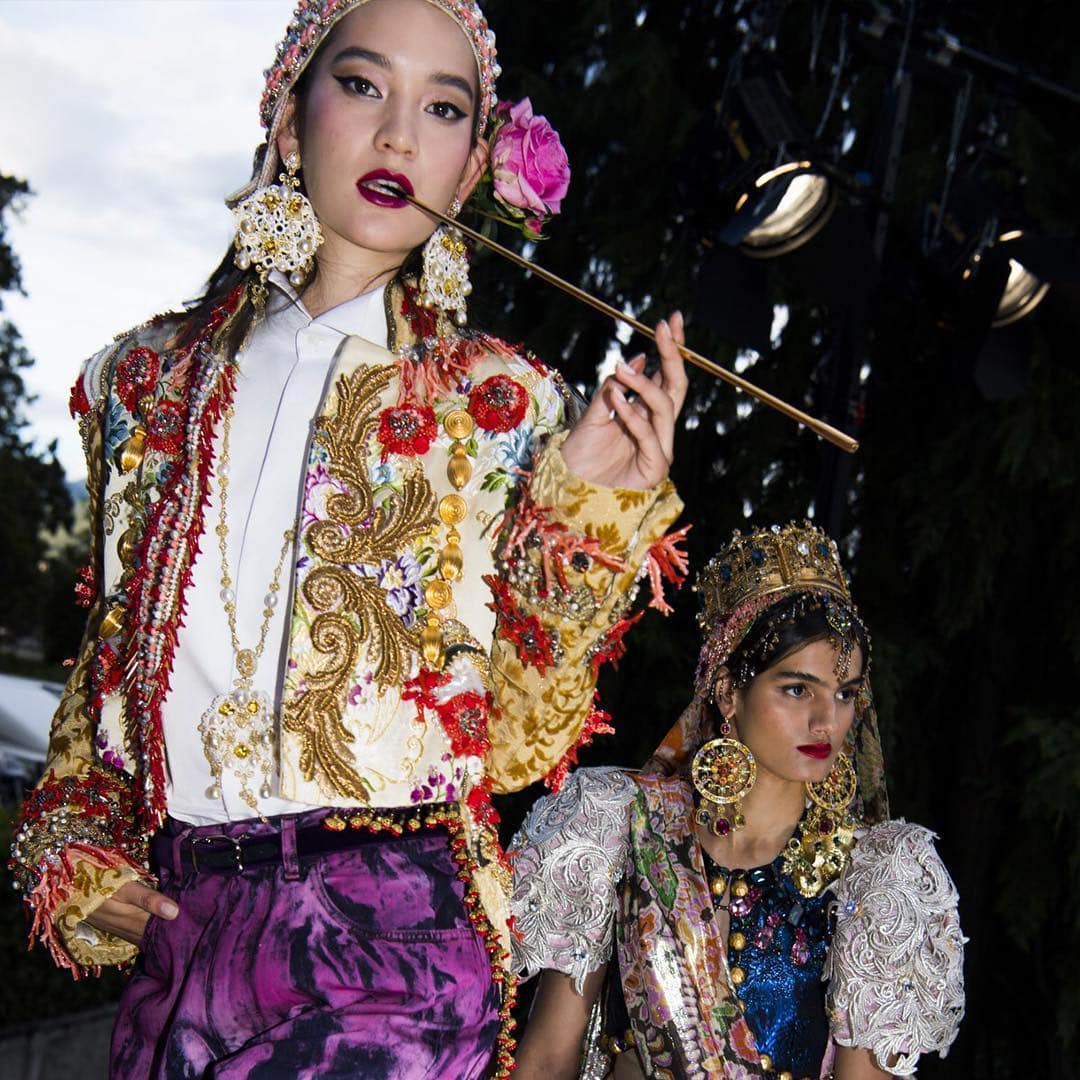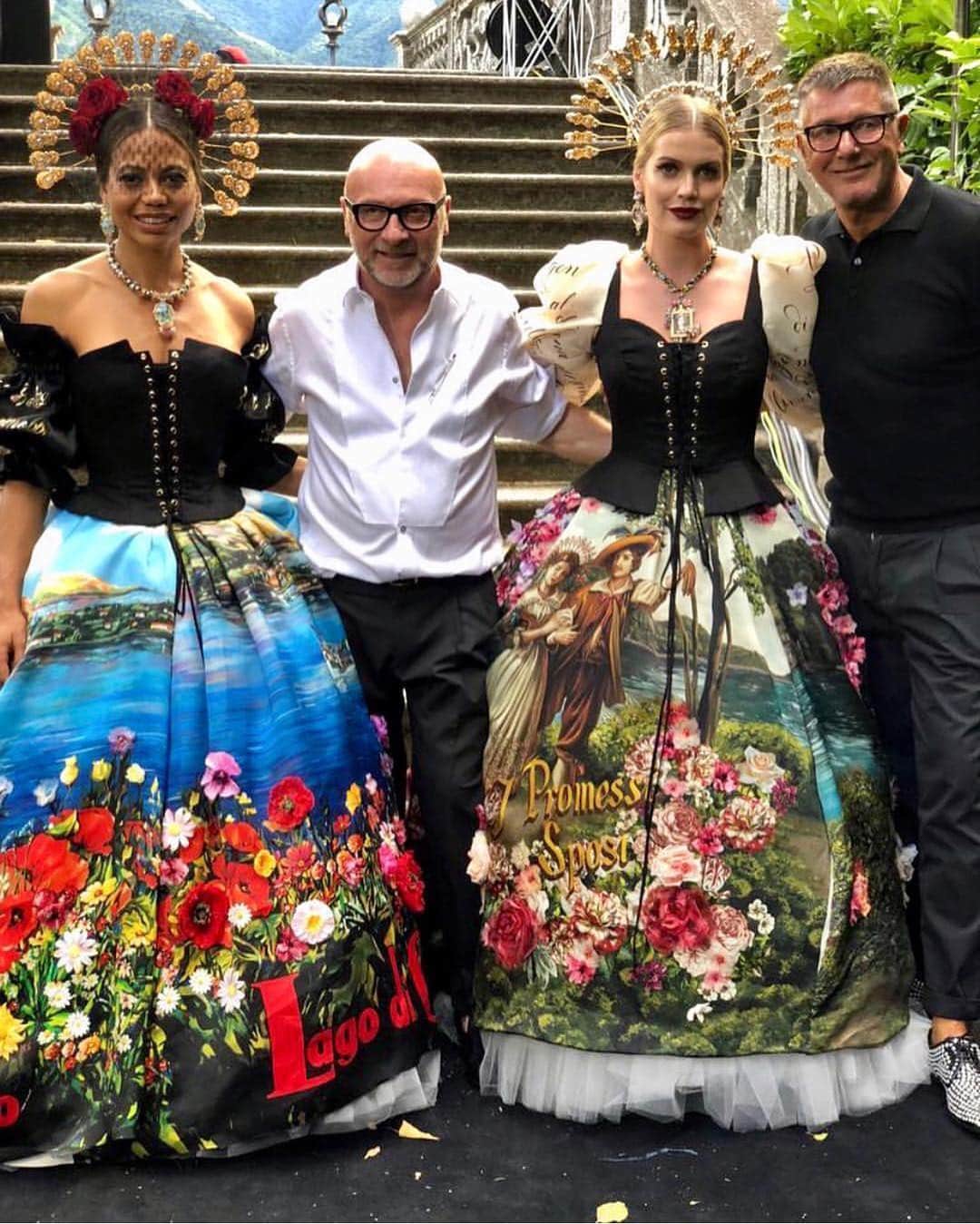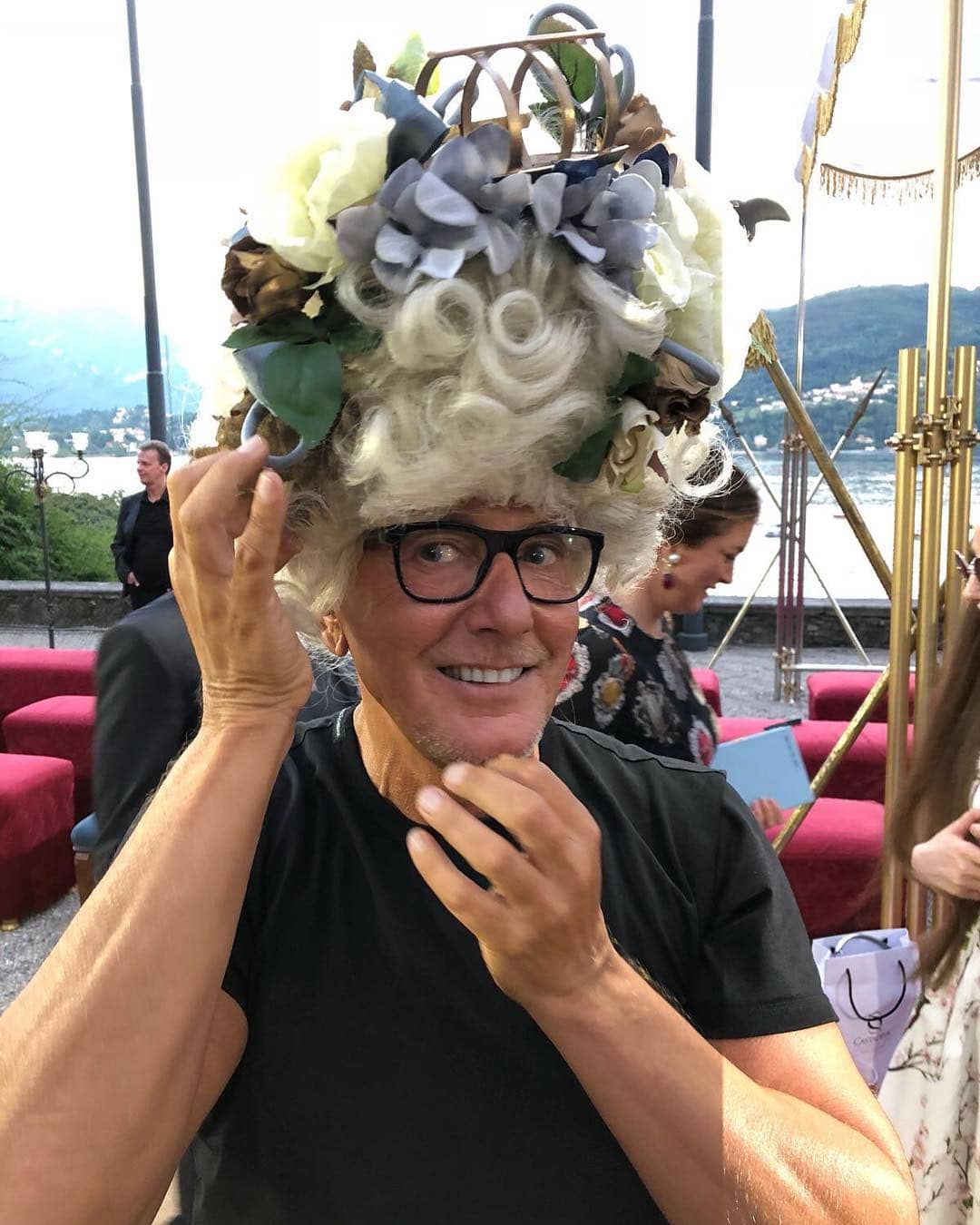 Courtesy Stefano Gabbana
GOD SAVE THE GENIUS!