Givenchy x Chito NFT drop.
After joined collection Creative Director Of Givenchy Matthew M. Williams reveals the next phase of his collaboration with artist Chito by designing 15 unique digital fashion NFTs.
The Chito x Givenchy NFT drop already started on OpenSea, and the bidding will be open until November 29. All NFTs minted on Polygon, an eco-friendly Ethereum-compatible network. All proceeds go to charity "The Ocean Cleanup", an NGO that develops technologies designed to extract plastic from oceans and rivers.
These Givenchy x Chito NFTs are digital artworks echoing the Resort 2022 Cruise collection (part of Spring Summer 2022). The NFTs, which here represent characters made with an airbrush, are on sale today on the OpenSea platform.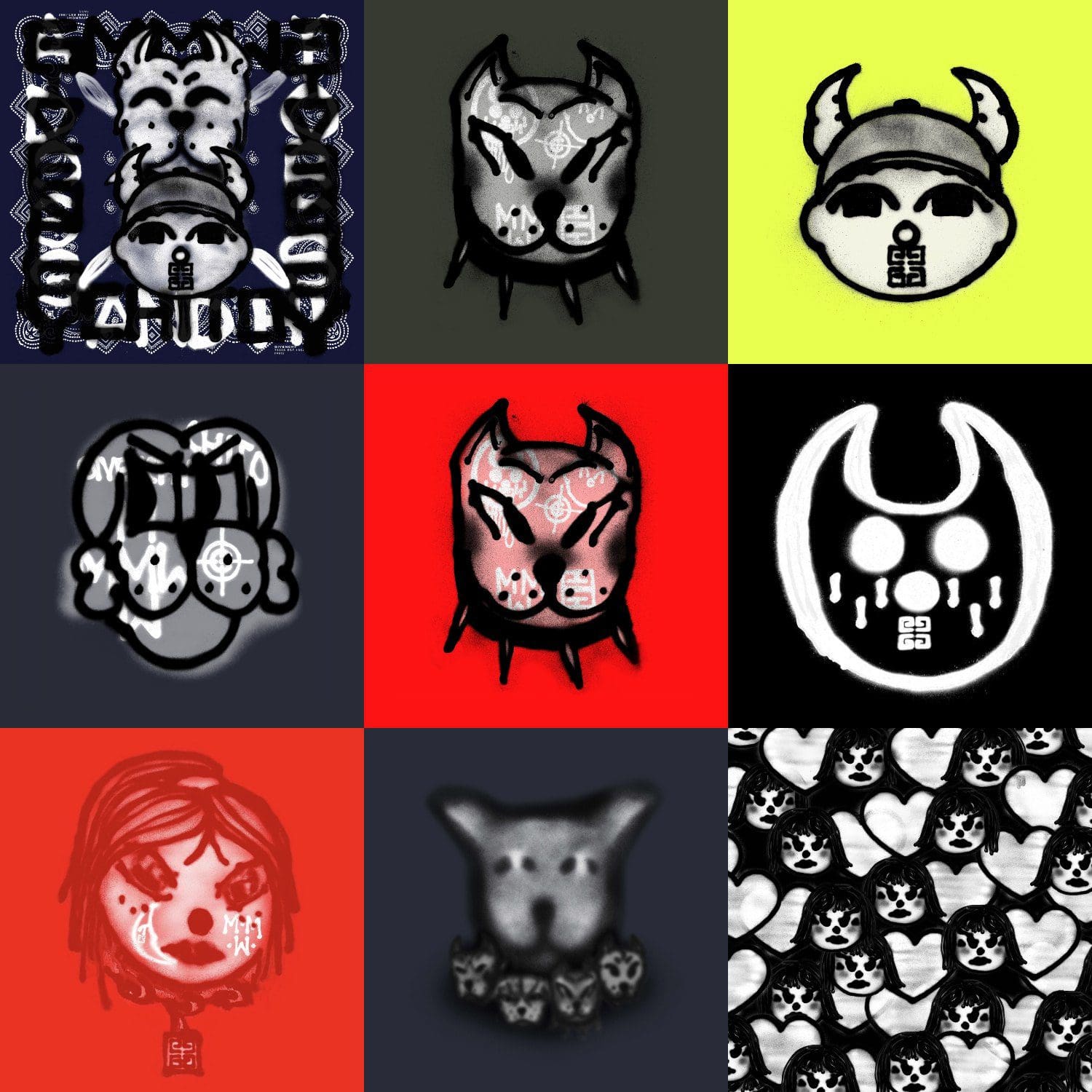 There's never been understood by generation of mothers and daughters who used to buy Givenchy elegant jackets and suits, so loved and known for its elegant style presented by Audrey Hepburn. Streetwear bombers, gothic skirts presented in July 2021 and in September 2021 for Spring Summer 2022 season didn't give any success except scaring the last customers.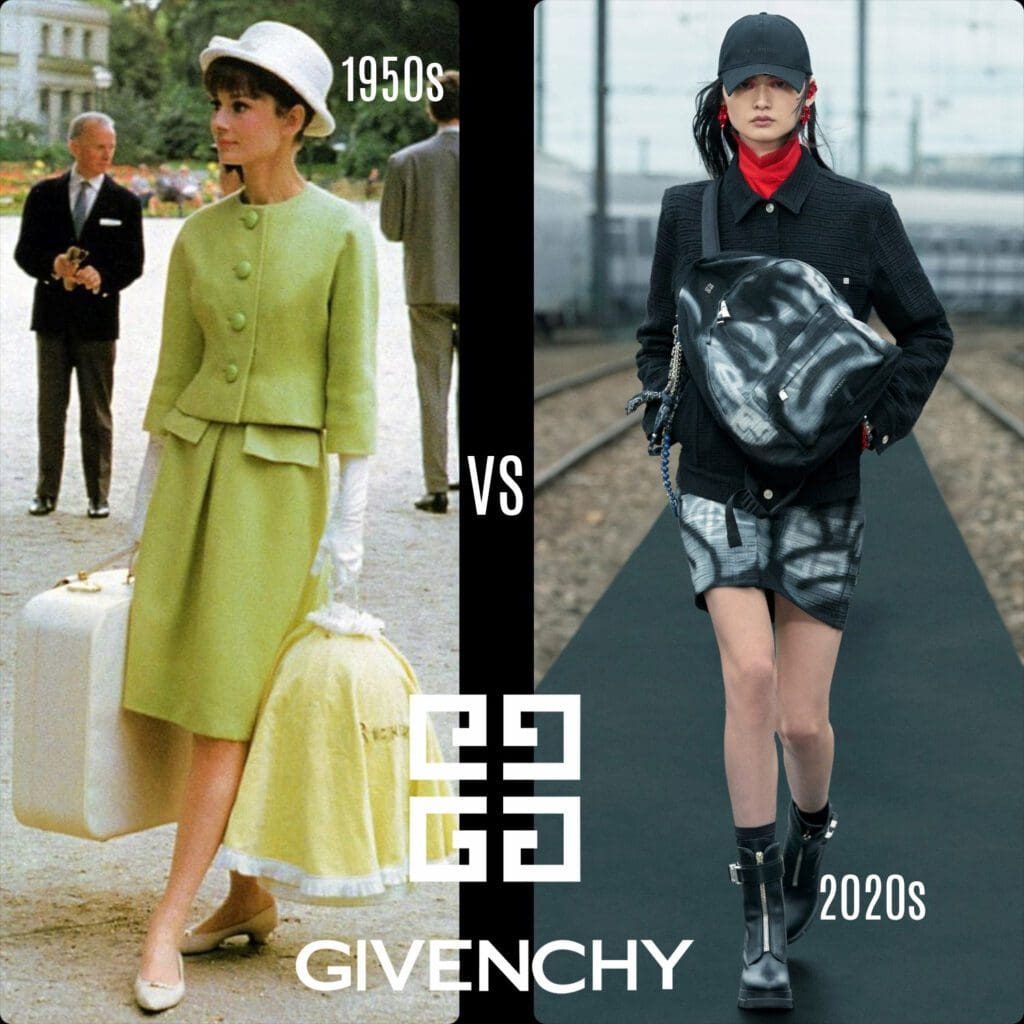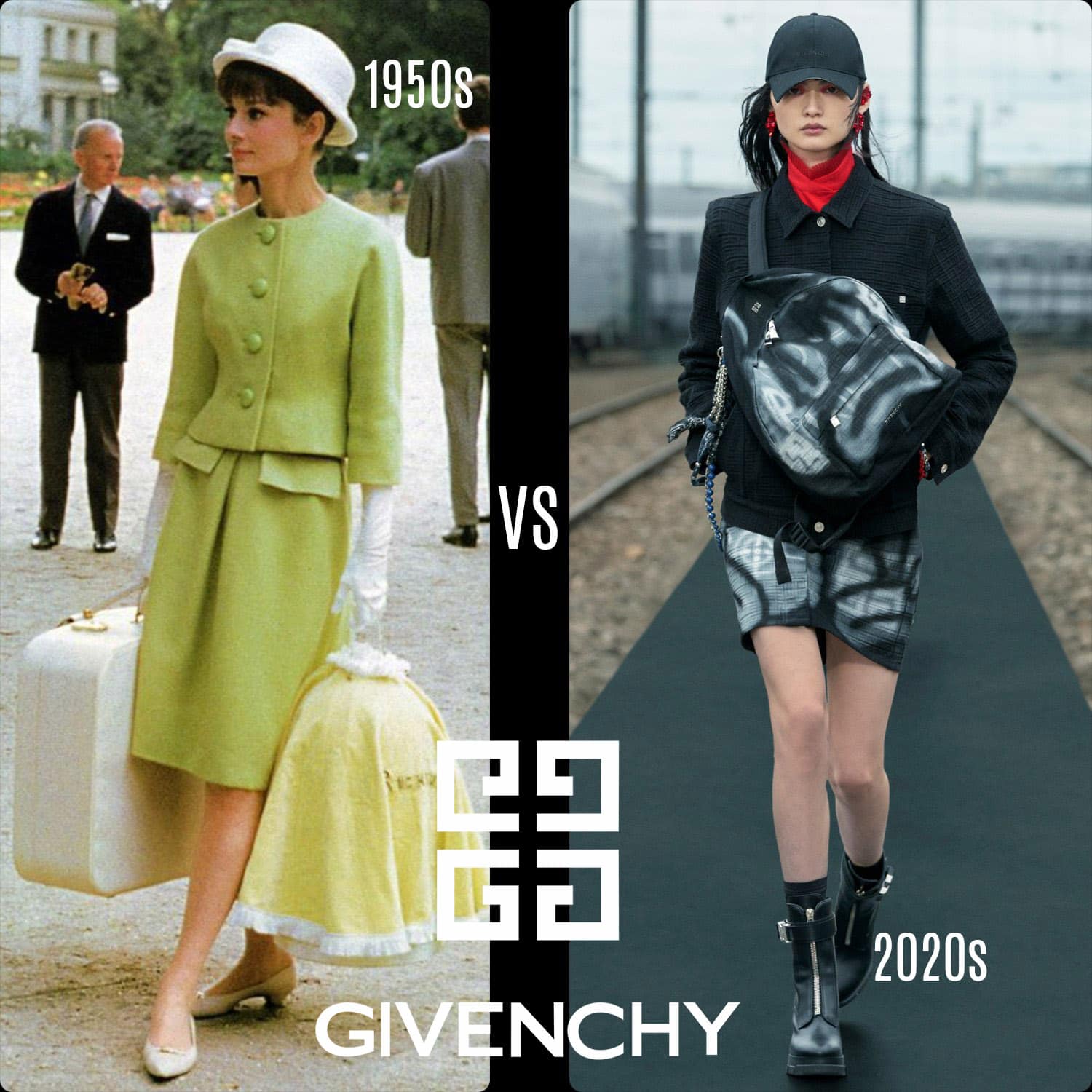 Apparently Givenchy hopes to gain new market, and gain on the production of leather goods and logos. But even the finest bags and shoes would go in oblivion if there's no history behind. From the looks of it Givenchy doesn't understood the fiasco and continue this way.
Example is very simple. Givenchy on twitter has 1 million devoted followers. This collection and Givenchy x Chito NFT drop didn't bring any interest: 40 likes, 1 comment written by Givenchy itself on many many images and videos posted over the last 2 weeks – that's the public reaction.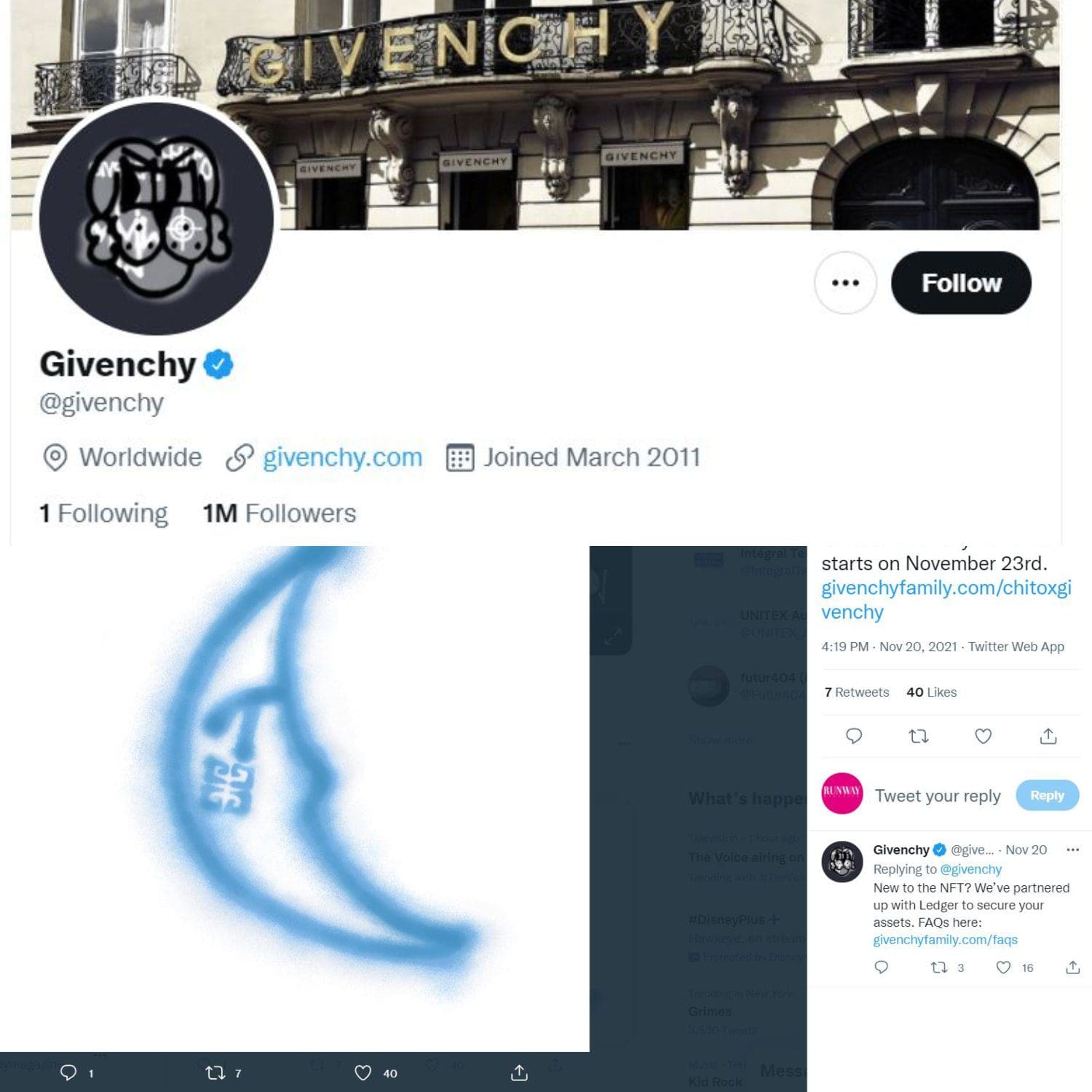 Losing buyers could be so quickly but gaining the new ones might take years, or might never happen, as there's no identity left. Who said that today young generation doesn't want to be elegant? Parisian stores of Givenchy covered in the tags of Chito, and remain empty….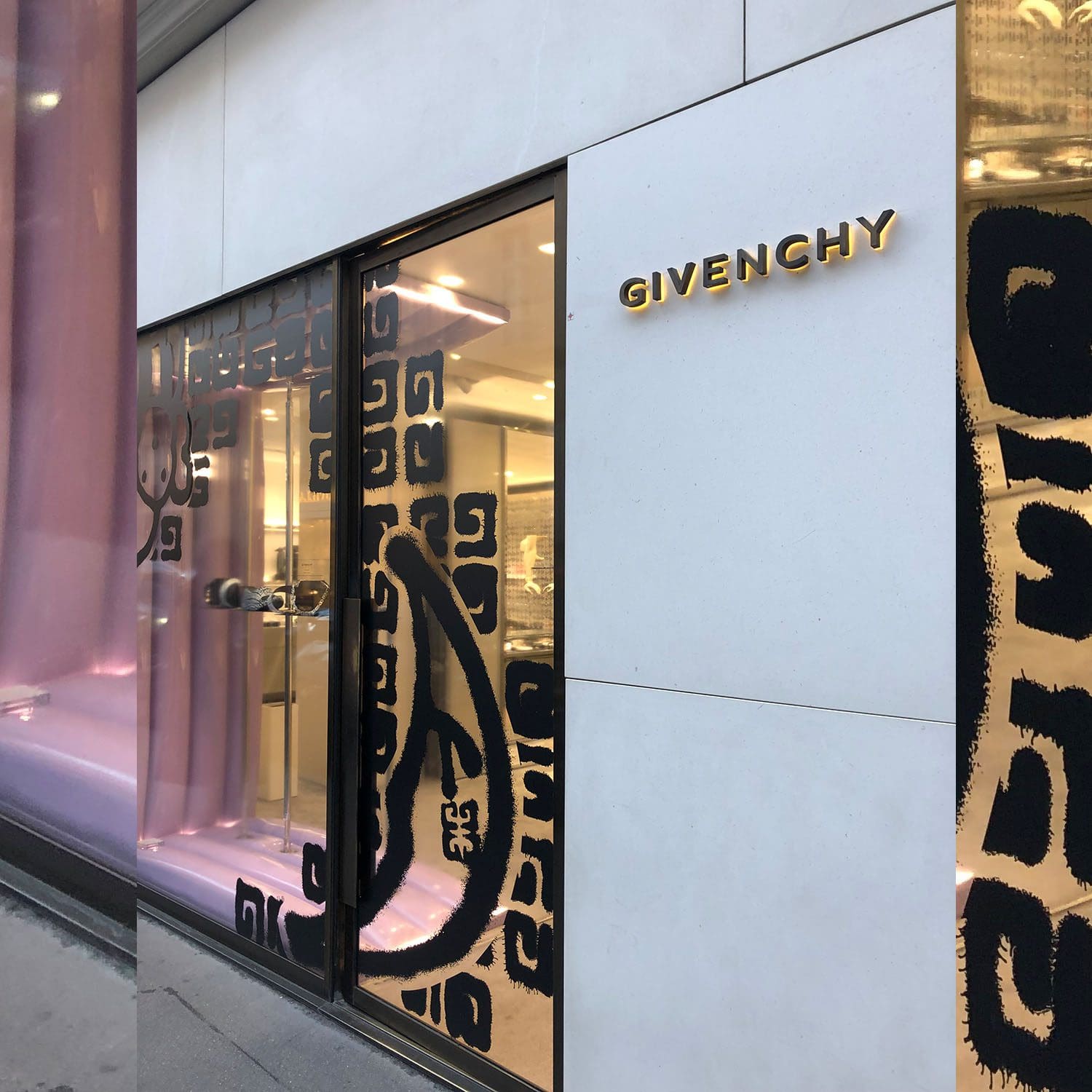 It is sad to know that Givenchy fashion house just 3 years after death of its founder totally forgot about the foundation and elegance what made this Parisian house so popular, and do everything to lose the identity and DNA of this Parisian luxury fashion house.
Posted from Paris, Le Marais, France.