Monogram design history and plagiarism. Article by Elenora de Gray, Editor-in-Chief of RUNWAY MAGAZINE.
Latest collection of Versace presented couple of days ago for Fall Winter 2021-2022, launch of new monogram line "La Greca" raised many questions and "bobble talks", and specifically about plagiarism. There several fashion houses very known for having special monogram lines. Let's get a tiny detour in the history and see if Donatella Versace crossed the line, or she did like all other houses and reused monogram created years ago for her line, and basically made a strong hit on the market and demanded to share "this piece of cake".
Monograms first appeared on coins, as early as 350BC. The earliest known examples are of the names of Greek cities which issued the coins, often the first two letters of the city's name. Monograms have been used as signatures by artists and craftsmen on paintings, sculptures and pieces of furniture, especially when guilds enforced measures against unauthorized participation in the trade. Monograms of the names of monarchs around XIV century are used as part of the insignia of public organizations in kingdoms, such as on police badges. And since then it came to fashion. Monograms were used on the handkerchiefs, clothes. And over the centuries became more and more a fashion signature, and a symbol of luxury object.
The most know and one of the oldest is Louis Vuitton monogram, which first appeared in 1896. But let's get closer to the subject – new Versace monogram La Greca collection. Some fashion critics and instagram bloggers noted that this collection is "very much" or "reminded" or "look alike" the Goyard Saint Louis, Moynat, Fendi, Pierre Balmain monogram collections and / or styles.
First on the list is Goyard. Goyard is a luxury trunk and leather goods house, established in 1853 in Paris. The luxury travel brand is known for its hand-painted iconic Chevron pattern. Edmond Goyard used the three chevrons of the letter Y to sign his canvas just like a painter would sign his painting. Edmond Goyard created this monogram before the year 1900. The piled up dot pattern was clearly inspired by the Goyard family history.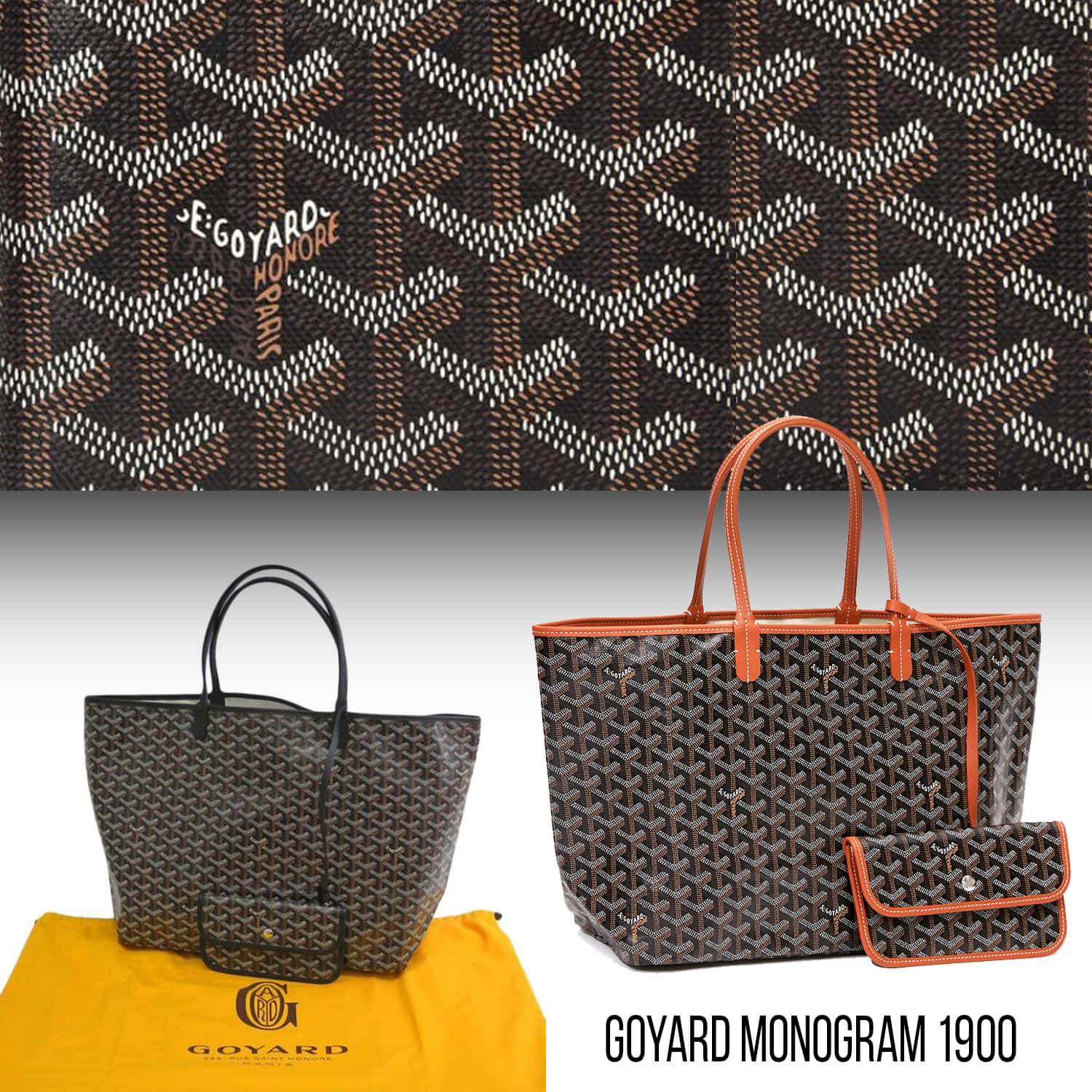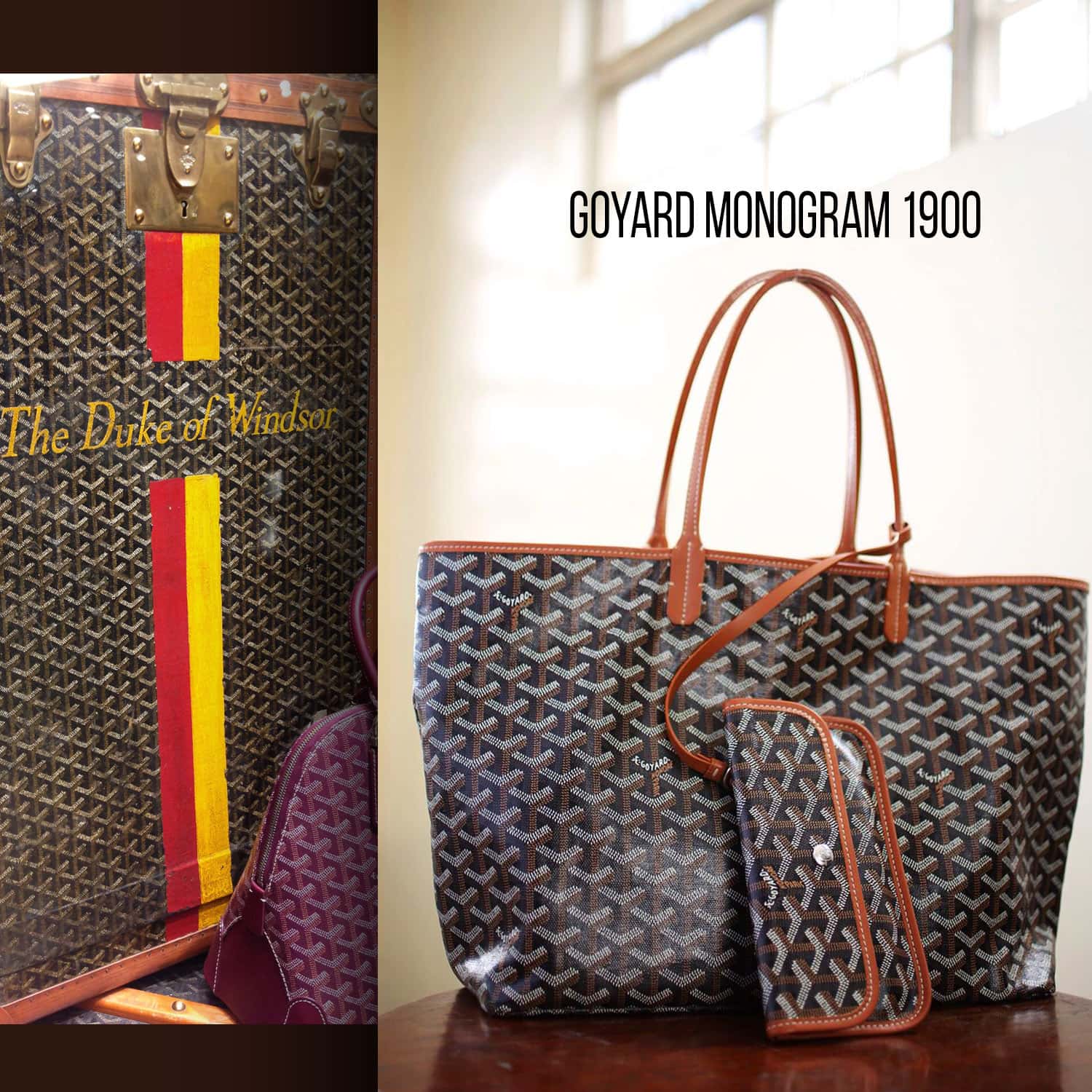 Second on the list is Moynat. Moynat is a French luxury fashion company. Their first atelier was opened in Paris in 1849 by trunk-makers Octavie and François Coulembier. The maison's graphic progression can be attributed to painter and illustrator Henry Rapin, Moynat's artistic director from 1905 to 1930.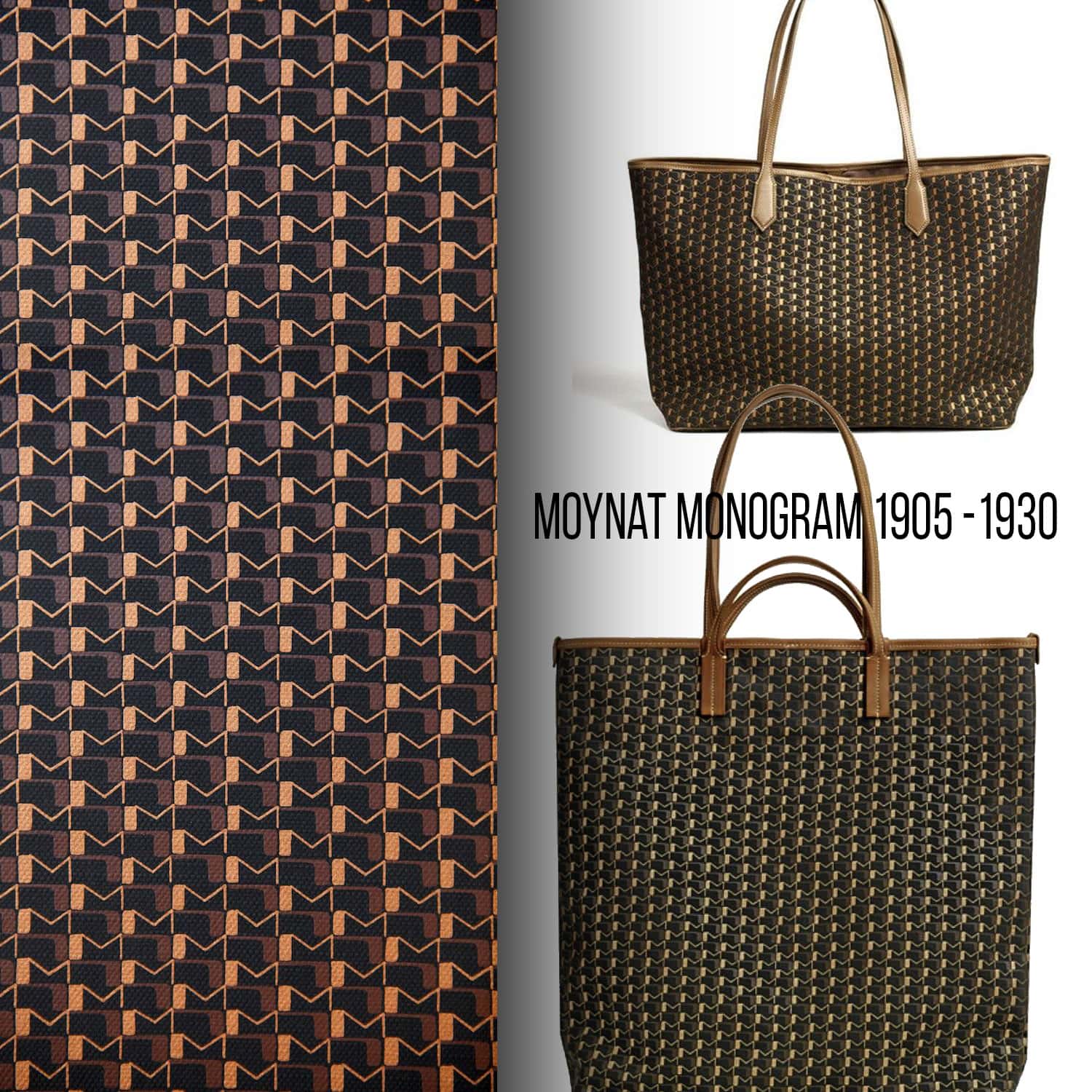 Third. Pierre Balmain 1970 opened flag store in Maddison avenue in New York, and for the opening he presented the first monogram collection with print on the jackets, suits, and bags. That was the first time when monogram was used on the garments. Then in 2020 Olivier Rousteing after series of unsuccessful copies and plagiarism of multiple great fashion designers, decided to plunged into Balmain house history, and finally came out with re-launch of monogram line.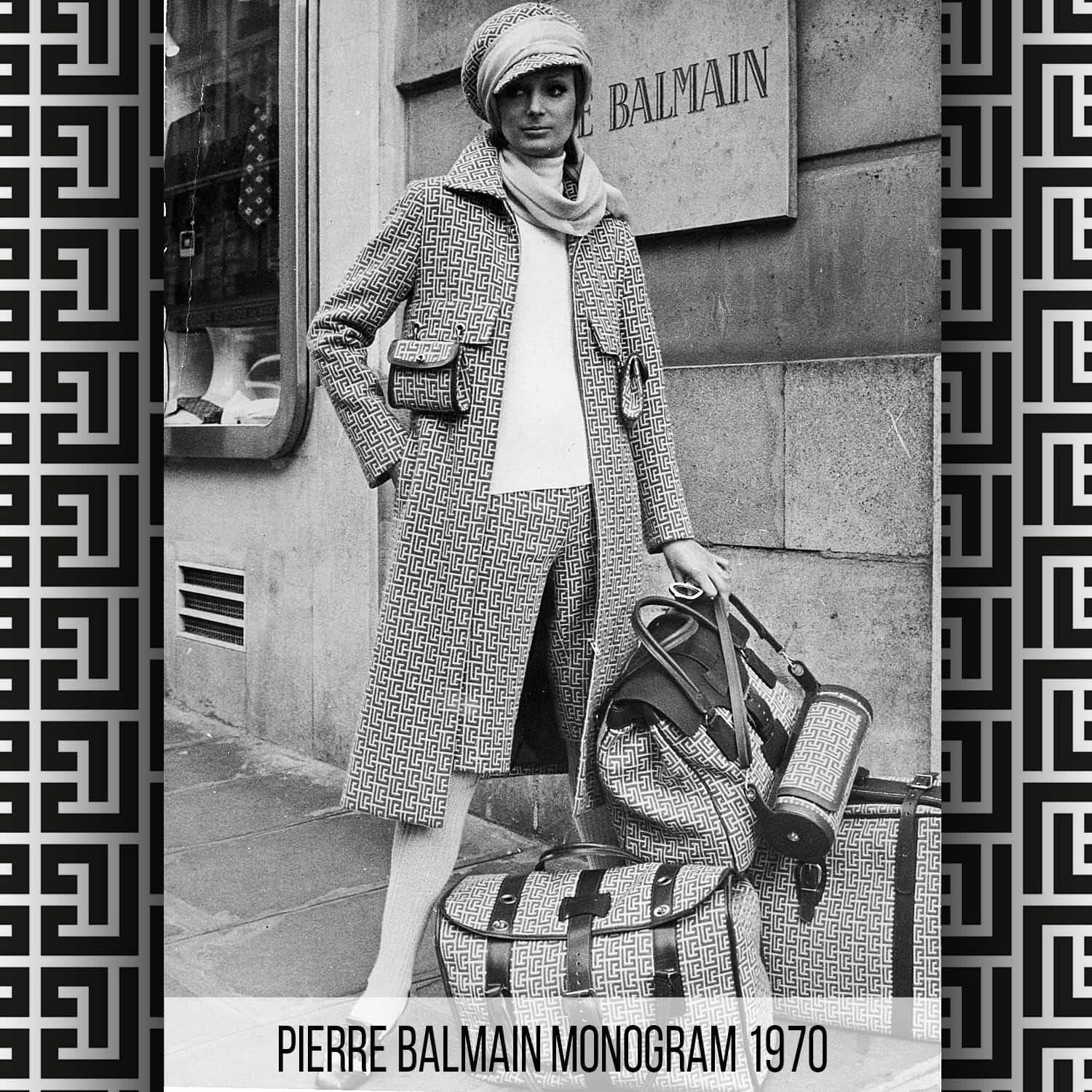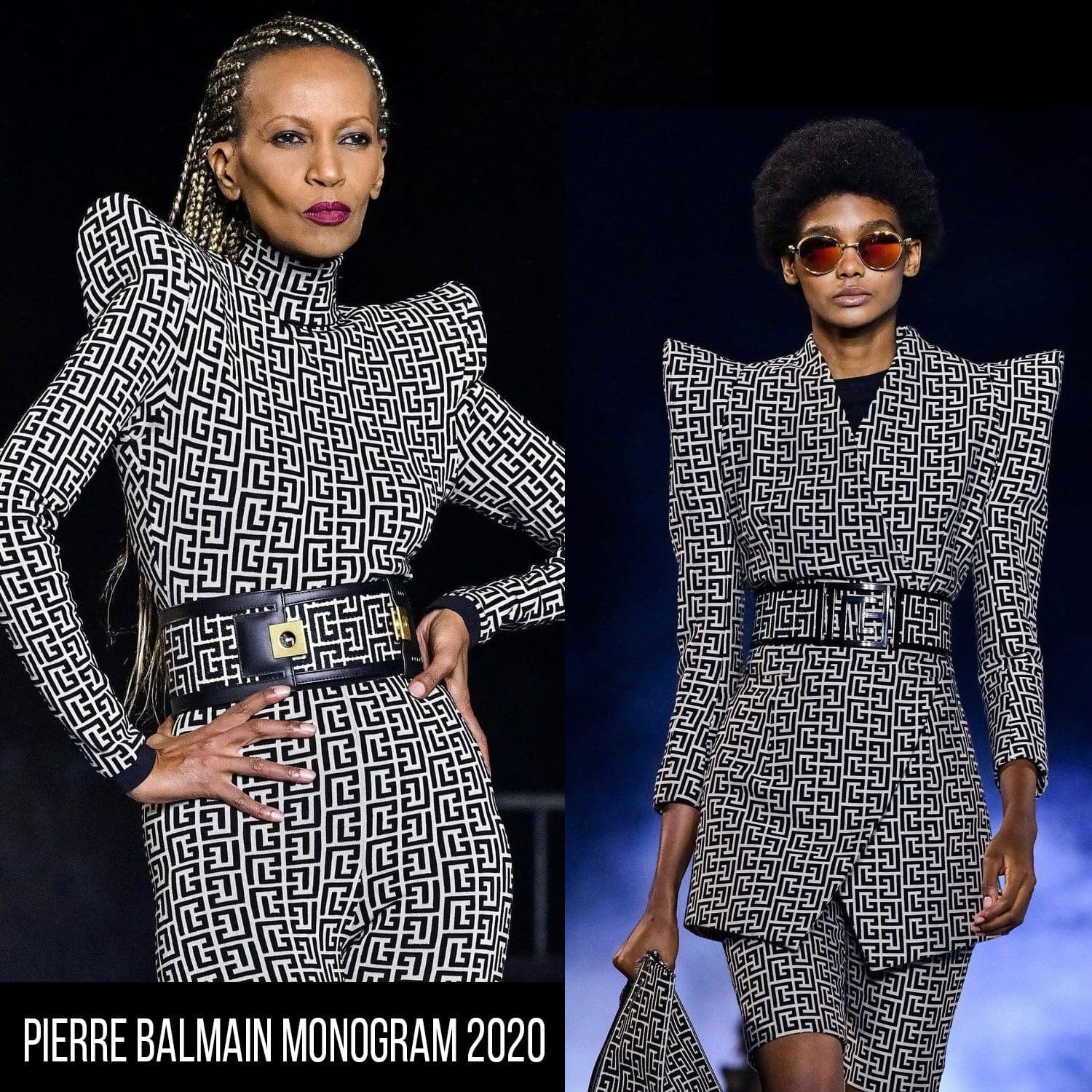 Forth – Gianni Versace. Versace Classic V2, it is a product of VeZe, the joint venture company of the designer. Versace Classic V2 made its first appearance in the United States in 1990, and in the summer of 1991 it was presented in Italy at the Pitti Uomo fair in Florence, and ever since in every following European season and from Spring-Summer 1993 and also in Japan.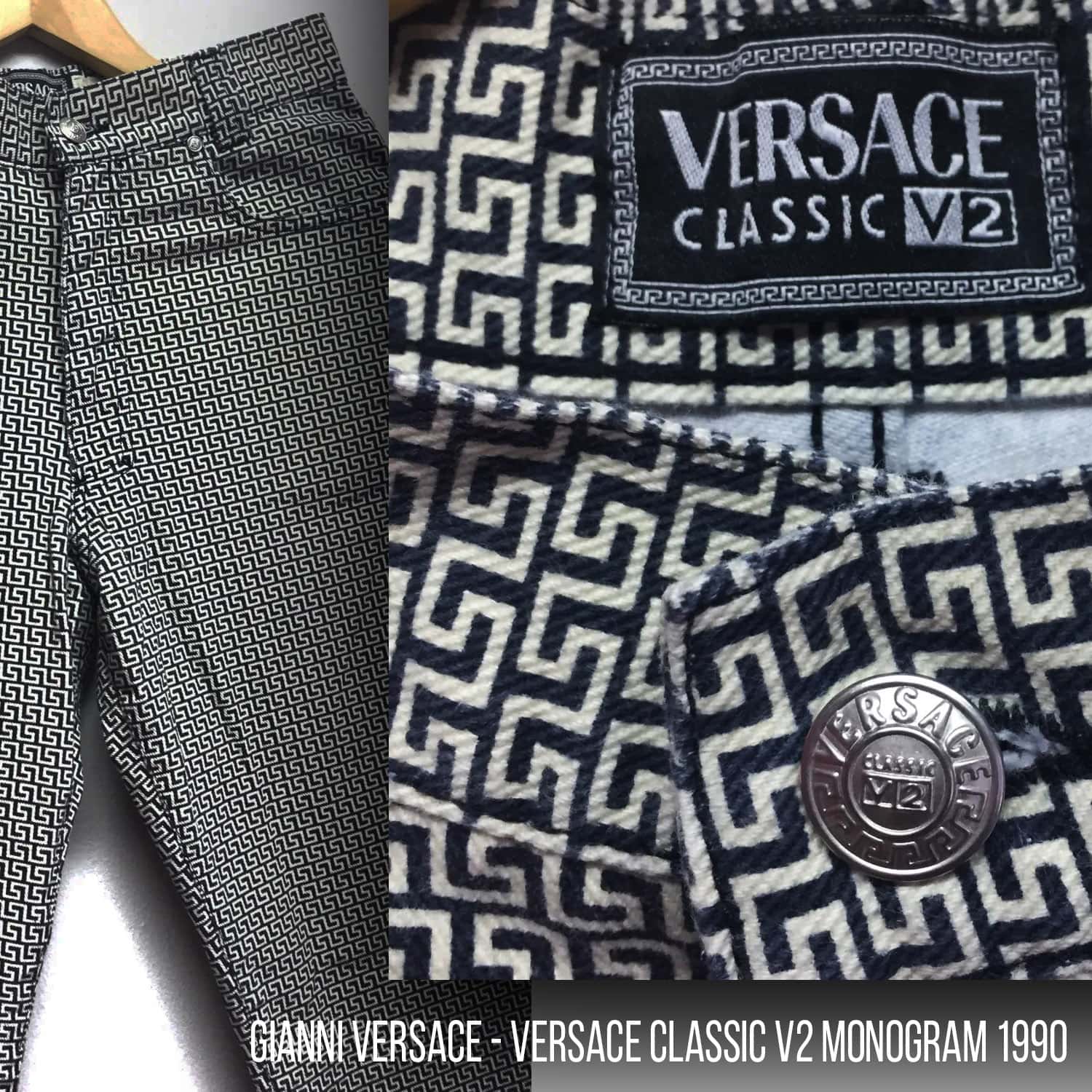 So in 2021 Donatella Versace added 3D volume to the monogram created in 1990 by her brother Gianni Versace. Maybe it's not an oldest monogram created but it is a monogram of the house, and it is also known that Gianni Versace was very passionate about Greek labyrinths and patterns. Versace house well known for its golden Greek patterns.
Fifth – Fendi. Fendi monogram pattern came the latest in the market. And… it is Karl Lagerfeld who designed the classic "Double F" Zucca pattern, and in 1997 Fendi introduced this monogram on the "Baguette" bag, and it didn't take long before it was immensely popular. And shortly after that it was used on clothes, which created this monogram line.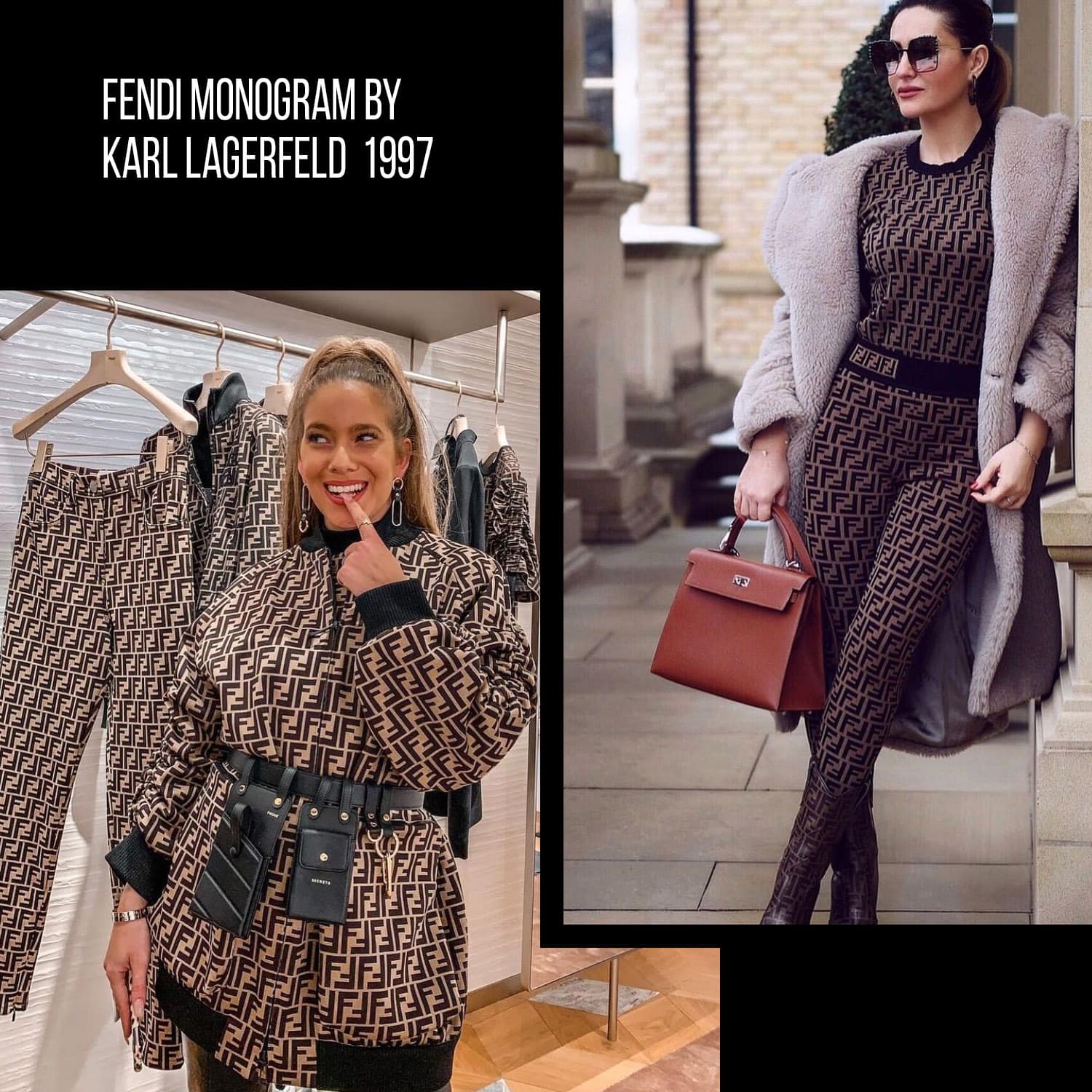 So the insinuations "bubbled up" in relation to the new monogram collections of Versace for Fall Winter 2021-2022 season have no grounds. Although to get to the point there's still something to add. The form of the bag it is indeed taken from Goyard and Moynat heritage. But this specific pattern / design was not registered, so for the last 100 years many houses trying their creative forces on this form of bag.
Posted from Paris, Le Marais, France.