New York Runway Wrap – Review New York Fashion Week by Eleonora de Gray, Editor-in-Chief of RUNWAY MAGAZINE. Photo Courtesy: Getty Images.
110 confirmed designers participated in New York Fashion Week
The preliminary schedule features over 110 confirmed designers. All of them emerging, who will probably won't survive longer than 2 seasons. This New York fashion week more than ever was a some sort of "school boy", graduating once again, and passing again the final exams. But did he really pass it? Did these 110 emerging designers who presented this season became the trendsetters?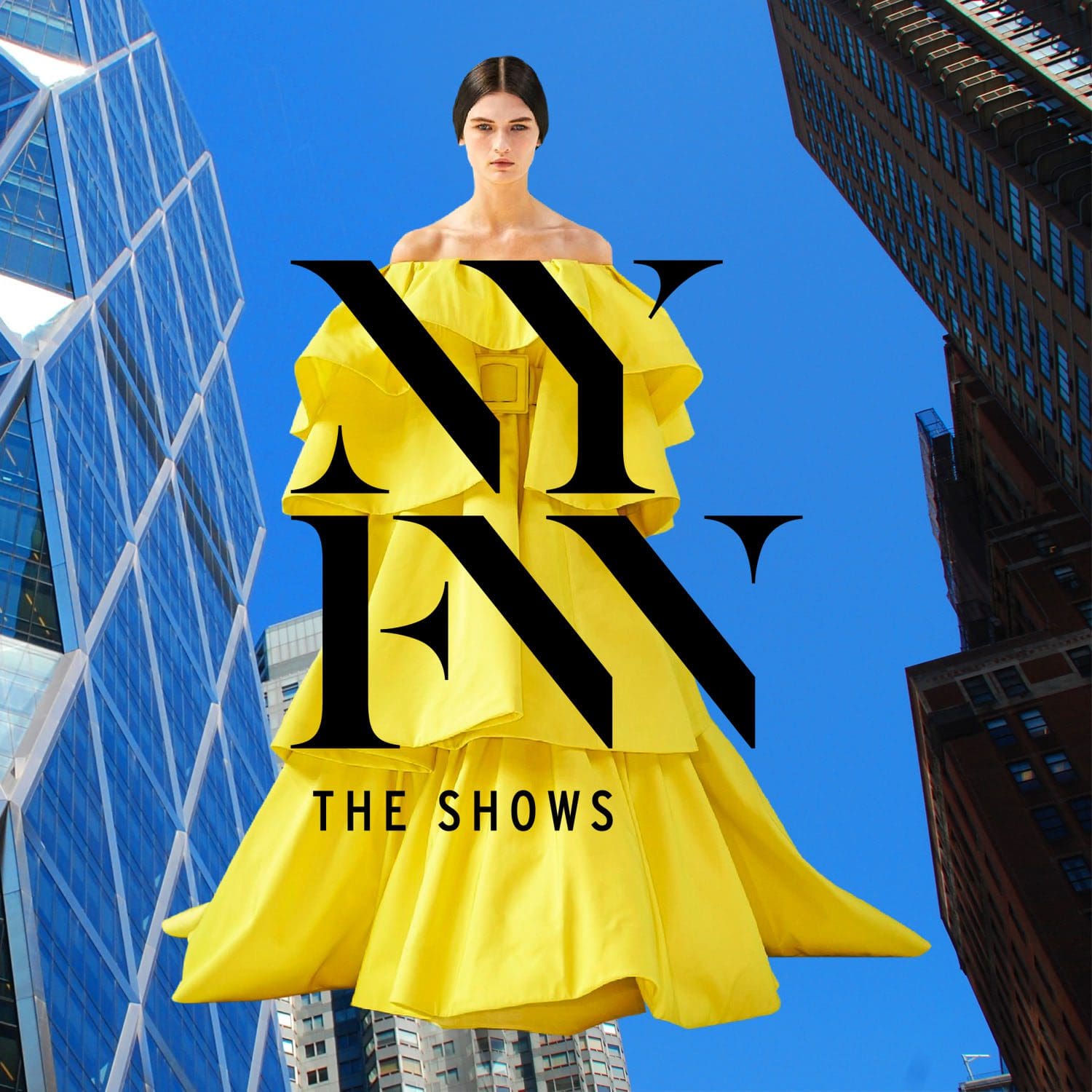 I don't think so. All these shapes and forms, accessories and details we already saw somewhere. On top many of the proposed looks are sad, if not dull, lacking elegance. What's new about black hoodies or long blue dresses? Is there a concept? I tried to figure it out. And… pose for dramatic effect… I didn't find any. Even for not expensive clothing I'm asking for something original: an element, a color, a form, something to stand out of line. Used black or gray don't really excite my imagination about myself. And for expensive pieces I'm asking for impeccable quality, finest materials, beautiful handmade work, originality and the concept.
We are so very far. Highly priced and badly made pieces of emerging designers don't excite me at all.  I asked one of these designers why he priced his pieces so high, He answered, something I'd only hear at school. He said he believes that this is the price, even though he didn't put on many hours to create it. He said that it is not handmade work or high quality natural materials are giving the price (high polyester would do), it's his creativity. He believed that his work is very original, and he wants to place his new brand on the market together with names like Michael Kors and Marc Jacobs. That is why he has these prices. I asked what would happen if he won't be able to sell his pieces for the prices he sees. He said that it's no matter, he'll produce another collection. I can only add here – I give 1 year of existence, 2 collections, which will be stocked at the apartment of this emerging designer.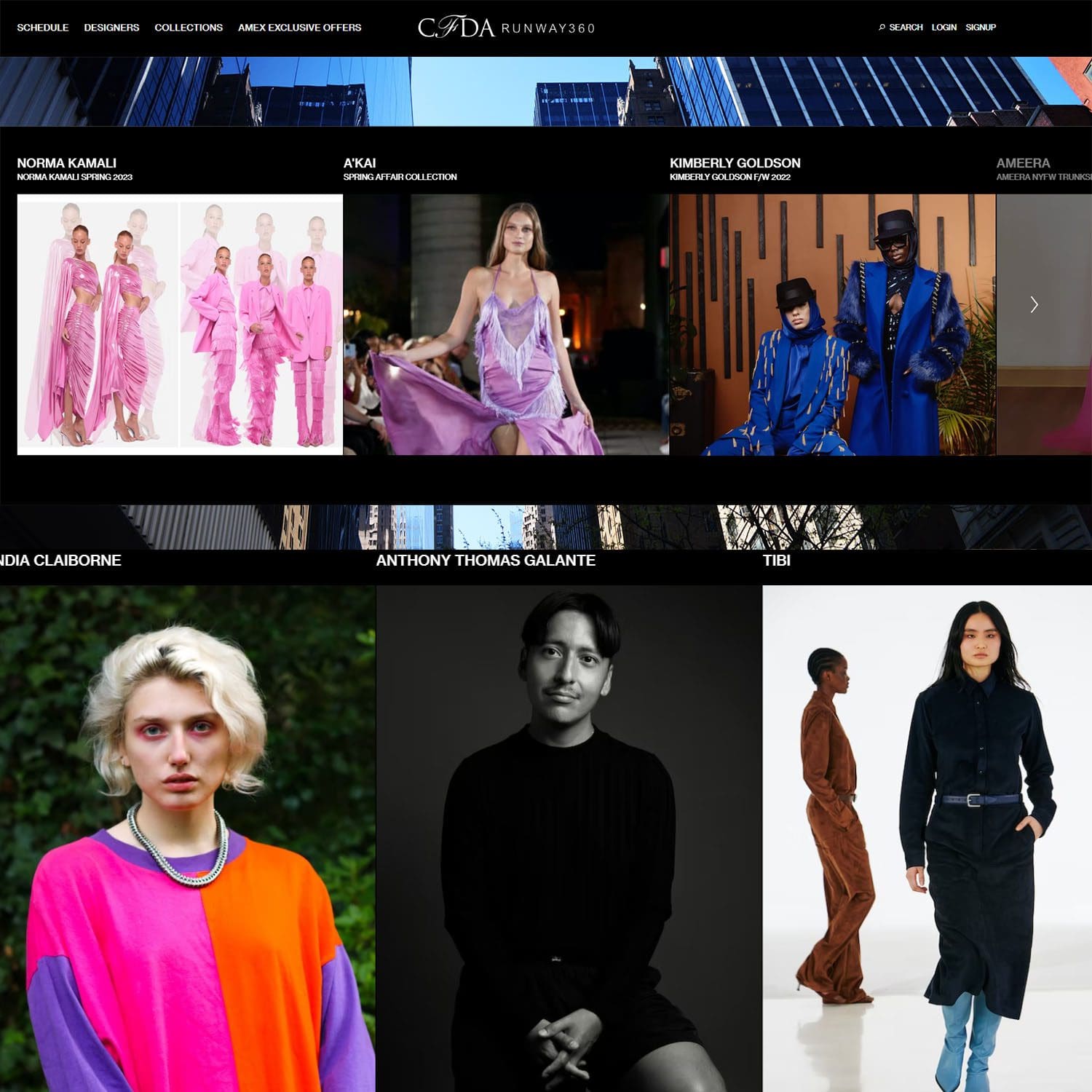 To summer up, I can only predict the continuation of the brand for 2-3 designers out of 110.Bummer, huh? But that's how things are. They paid their fees and contributions to Fashion Federation CFDA, they've been provided with some help (probably), but no one explained to them how to actually start the fashion brand.
Dozens and dozens of emerging designers showed this fashion week in New York. But no one could get "Who is the fairest of them all " prize, as all looked about the same. There were of course Michael Kors and Tommy Hilfiger, Carolina Herrera and Brandon Maxwell with Gabriela Hearst, Christian Cowan and Tom Ford, but 7 designers don't really change the fashion business in New York, and certainly don't bring millions / million jobs as proclaimed nightlife New York Mayer Eric Adams at the opening of this fashion week.
Vogue World show
During this fashion week in New York there was something new – Vogue World show. To celebrate 130th Vogue anniversary Anna Wintour announced "the biggest, the loudest" fashion show during this week. There were 4 types of tickets: free for students, $750 tickets to the third row, $1,800 second row, and $3000 front row tickets (with special entrance). These tickets (except free tickets) included freebies or swags from different brands, Vogue magazines, and access to finger food cards, placed there by Michael Kors, Ralph Lauren and Fendi, plus flowers.
The show took place in Meatpacking District, New York's West 13th Street, Brooklyn. So here we would probably expect runway show and street fair. This show was about styling. Pieces announced from Balenciaga, Dior, Gucci, Valentino, Burberry, Coach, and Michael Kors, Versace, Prada, Margiela, Zara, Mango, Saint Lauren, Cloe, Balenciaga, Adidas, Hermes (nail polish), Paco Rabanne. All shoes were from Zara and Mango, as seen on detailed looks published by Vogue. Who am I to question Vogue's editors choice?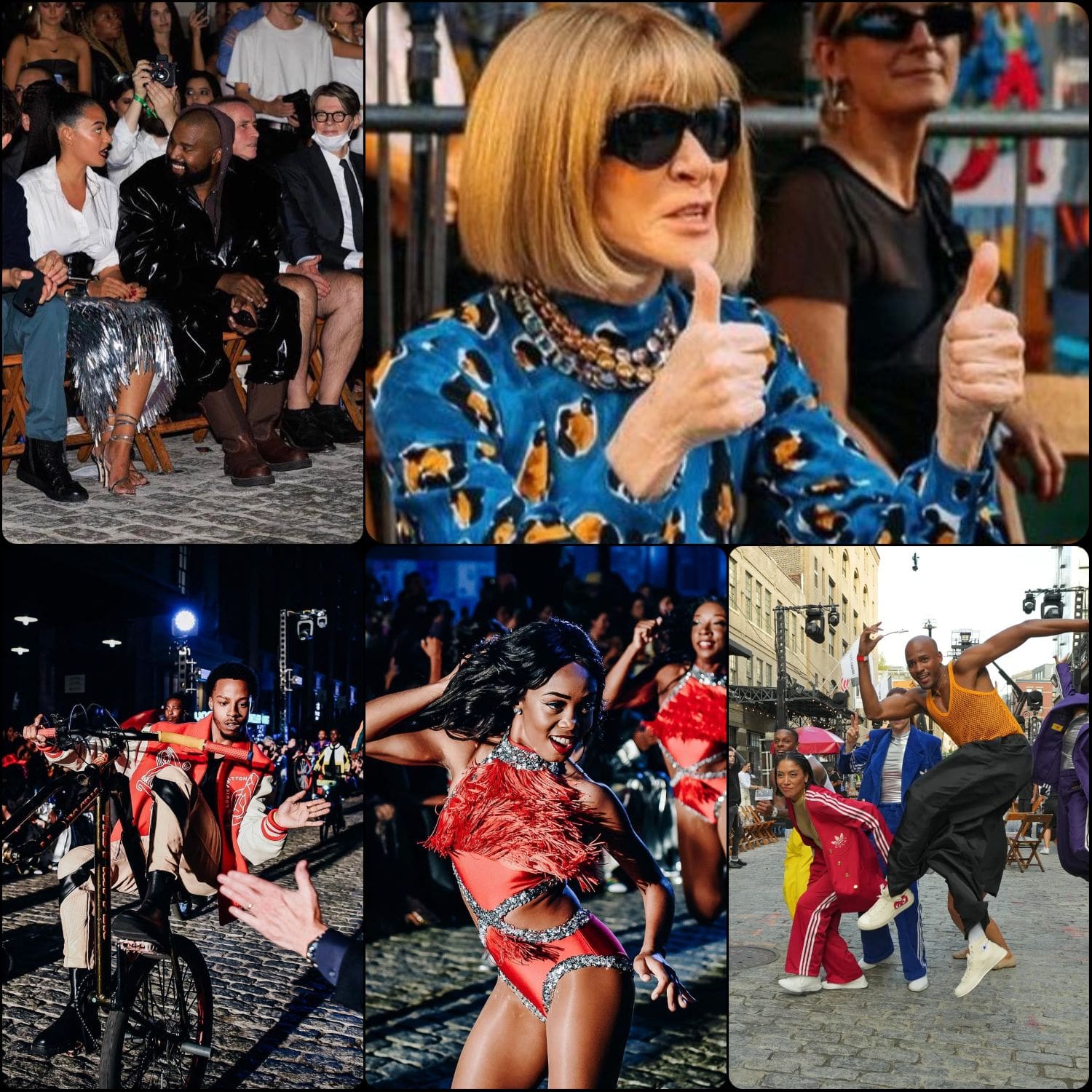 To celebrate American design and designers Vogue chose French and Italian brands, 14 of them, and only 3 of them are American. Stunt cyclists, a college drill team, a dance troupe and a few top models are the main attraction of the show. Vogue stand was a spectacular attraction: latest magazine issues were surrounded by wonders what every model "would die for" – Mars, Snickers, Pretzels, Potatoes Chips, and M&M of course.  "We wanted it to reflect the heart of the city and of a great fashion capital," Anna Wintour said to press before the show.  
List of the attendee: nightlife New York Mayor Eric Adams, Kourtney Kardashian, Kanye West (Ye), Doja Cat, Jared Leto, Russell Westbrook, Gayle King, Keke Palmer, and NCT's Jeno. Do we really know them? It's very private crowd of people public don't really care about. There were plenty of scions, spoiled kids of rich people, including Lori Harvey and Christian Combs, at least two Bidens, Madonna's daughter, James Gandolfini's son, and a bunch of Instagrammers, TikTokers and YouTubers.
To wrap it up, the show was about styling, how to mix and match pieces of luxury houses with Zara and Adidas. Basically it was a street dance show-mix with the top models, which ended by very lousy "performance" by Lil Nas X, who only knew how to hold his pants, but he didn't know how to sing. But who cares if all these festivities made Anna Wintour happy. After all she is leading Vogue magazine for more than a quarter of its lifetime (34 years).
Lining up for the show, in the order of appearance and sitting: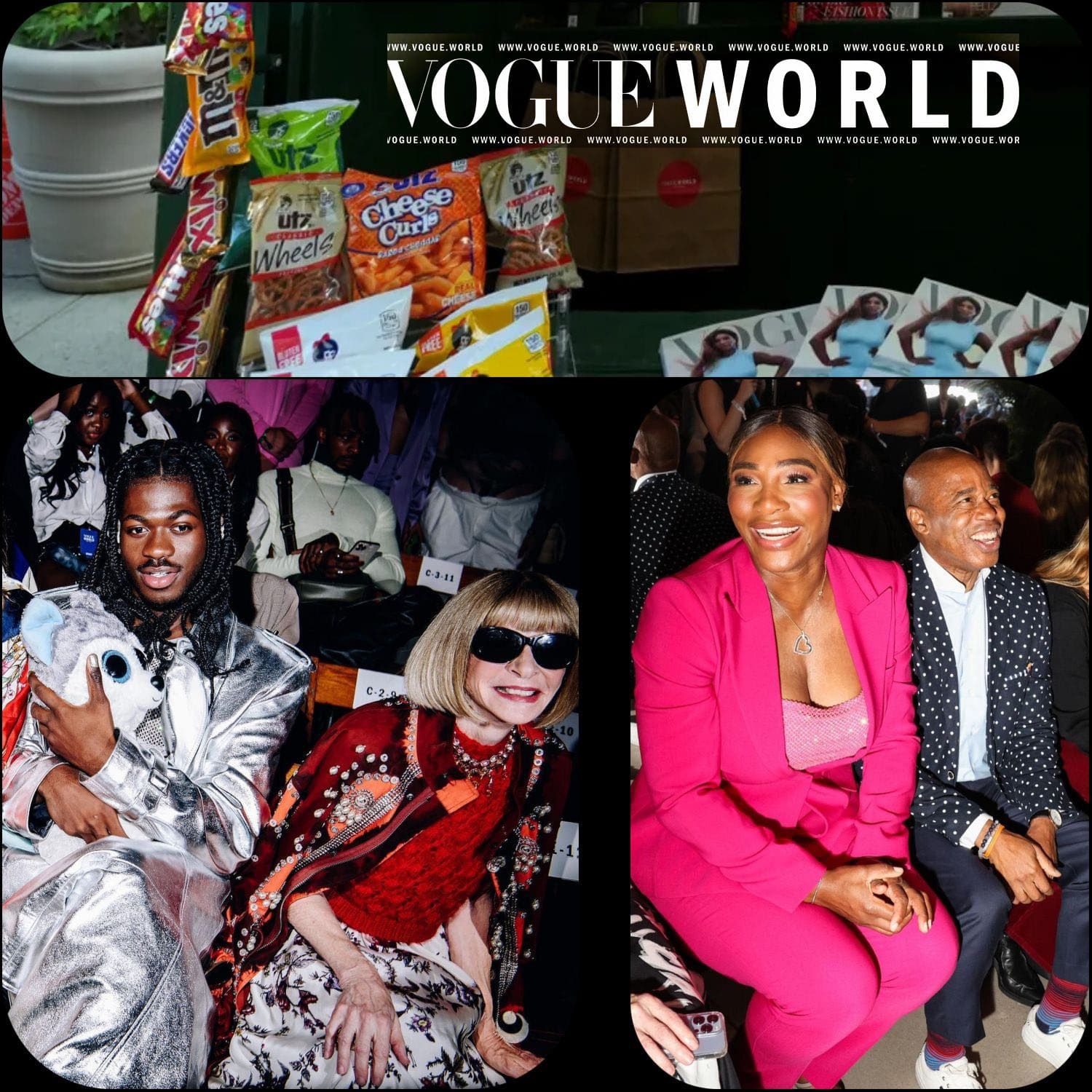 New York Mayor Eric Adams, as scrappy paper doll to dress up at New York Fashion Week Spring Summer 2023
This doll was not presented at Vogue World, but should be. If Anna Wintour wanted to "reflect the heart of the city" this is probably the first thing she should do – a new printed addition to September Issue. "Dress up Eric" – a scrappy paper doll special edition to dress up New York Mayor Eric Adams with several outfits, styled or handpicked by Vogue Editors. Strike a pose, Eric Adams! You opened this fashion week, you closed it despite all criminal activities, inauguration of several new cannabis ventures in New York, dressed up by Vogue for the world tour. Strike a pose, Eric Adams! 
Kanye West's Yeezy vs Gap and Adidas
And one gossip in particular stroke this fashion week. "Buddies, buddies"… Anna Wintour and Kim Kardashian strangely enough appeared to be "not friends" anymore. At the Fendi show (which was not part of the fashion week, as Fendi presented a Resort collection, celebrating the 25th anniversary of the Fendi baguette bag) Anna Wintour didn't even greet Kim Kardashian. What happened? Only in May Kim Kardashian launched her cosmetic line, presented it at the Jimmy Fallon show, went to see Anna Wintour just before that, and now…. girls don't even say "Hi".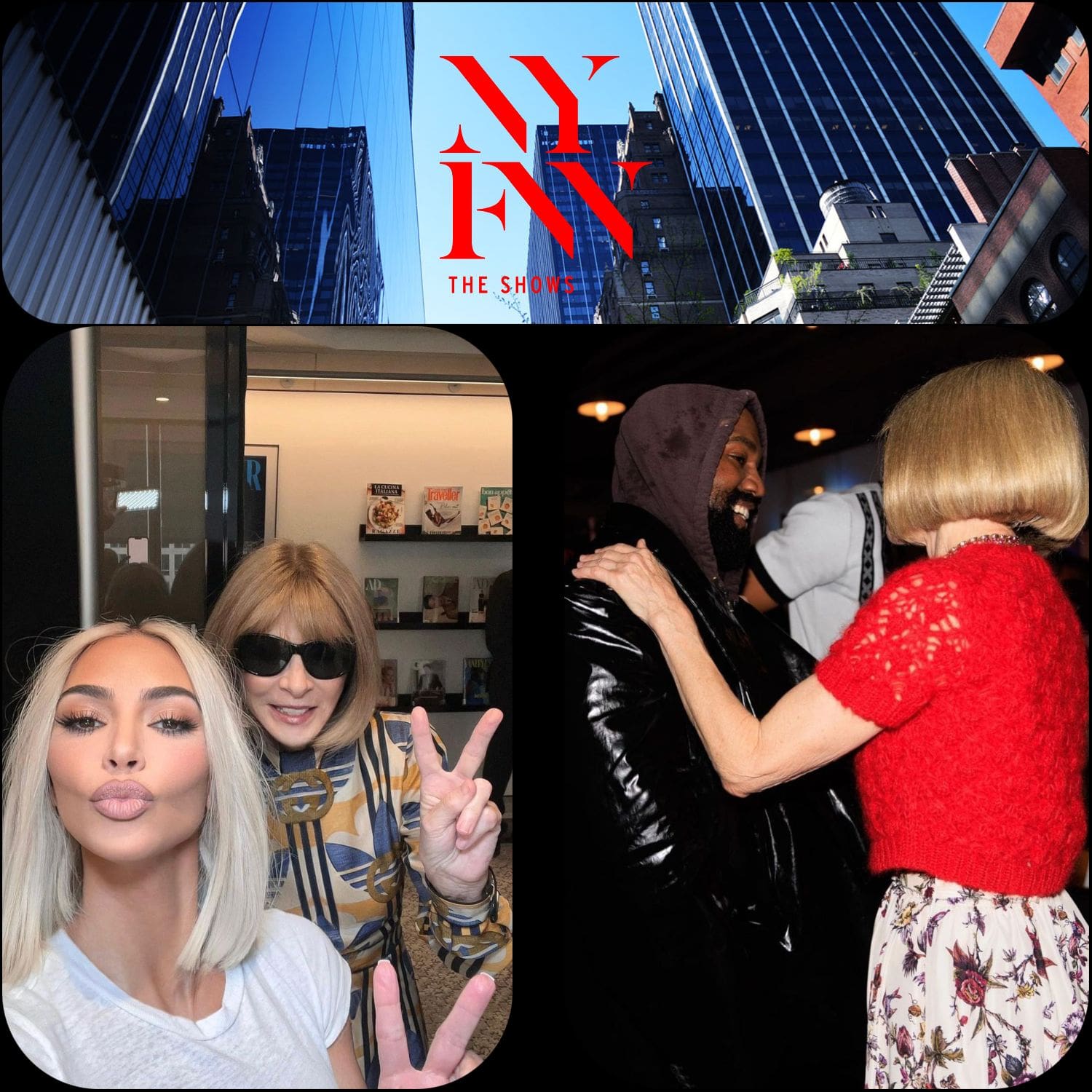 There's always a matter of choice. Kanye West decided to open a new line of stores for his brand "Yeezy". So he terminated contracts with Gap and Adidas.  Bloomberg and New York Times covered the public spat Kanye West had with Gap. 
"Simply put, while we share a vision of bringing high-quality, trend-forward, utilitarian design to all people through unique omni experiences with Yeezy Gap, how we work together to deliver this vision is not aligned," attorney of Kanye West (Nicholas Gravante Jr., a partner at Cadwalader, Wickersham & Taft) said in email, according to Bloomberg. "And we are deciding to wind down the partnership."
"It's time for me to go it alone," – said Kanye West to media. But he was not alone, alone at New York Fashion Week, joining Vogue World VIP guest list.
So, to put short, this New York fashion week was real swag! Let's warp it up!
Posted from New York, Manhattan, United States.